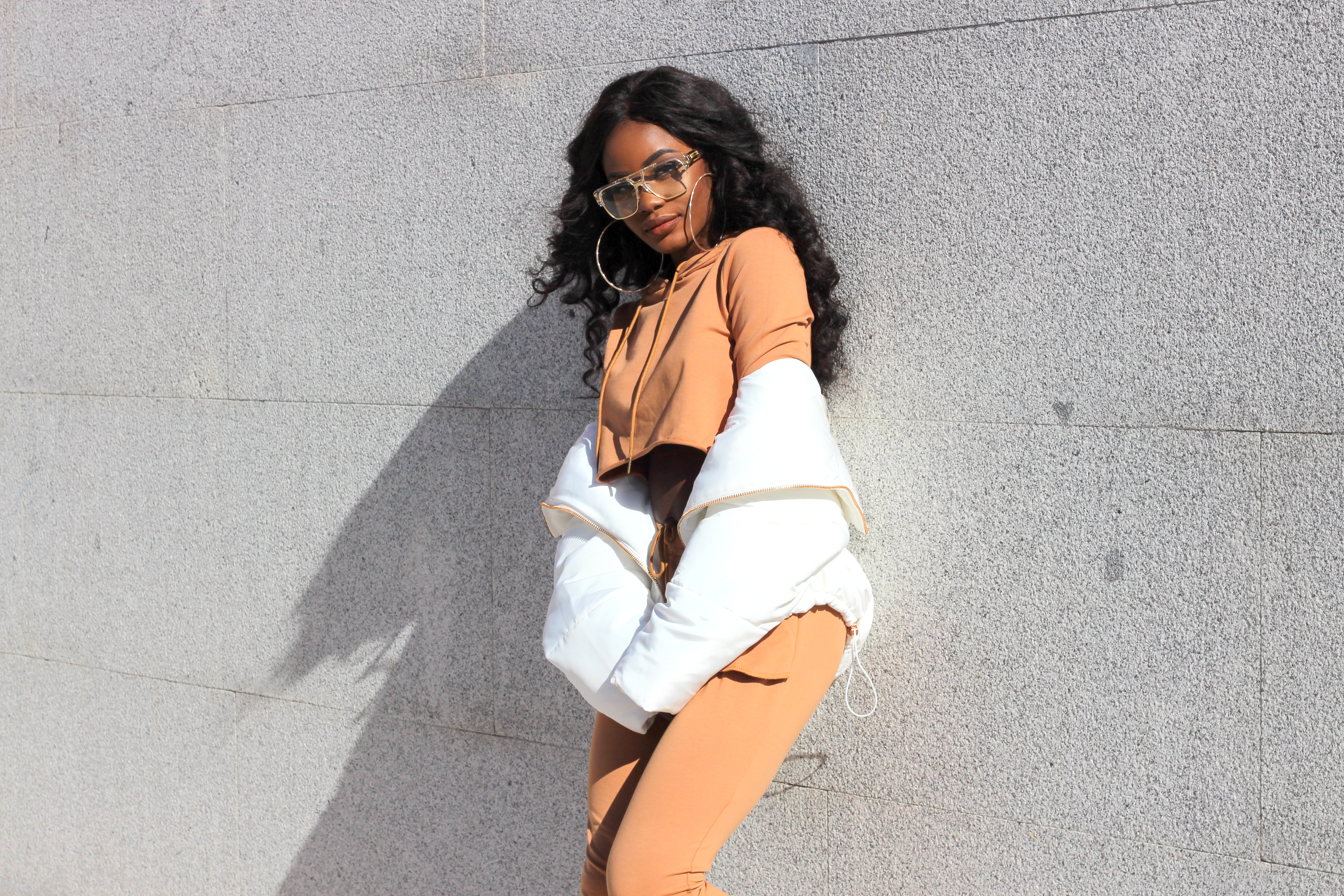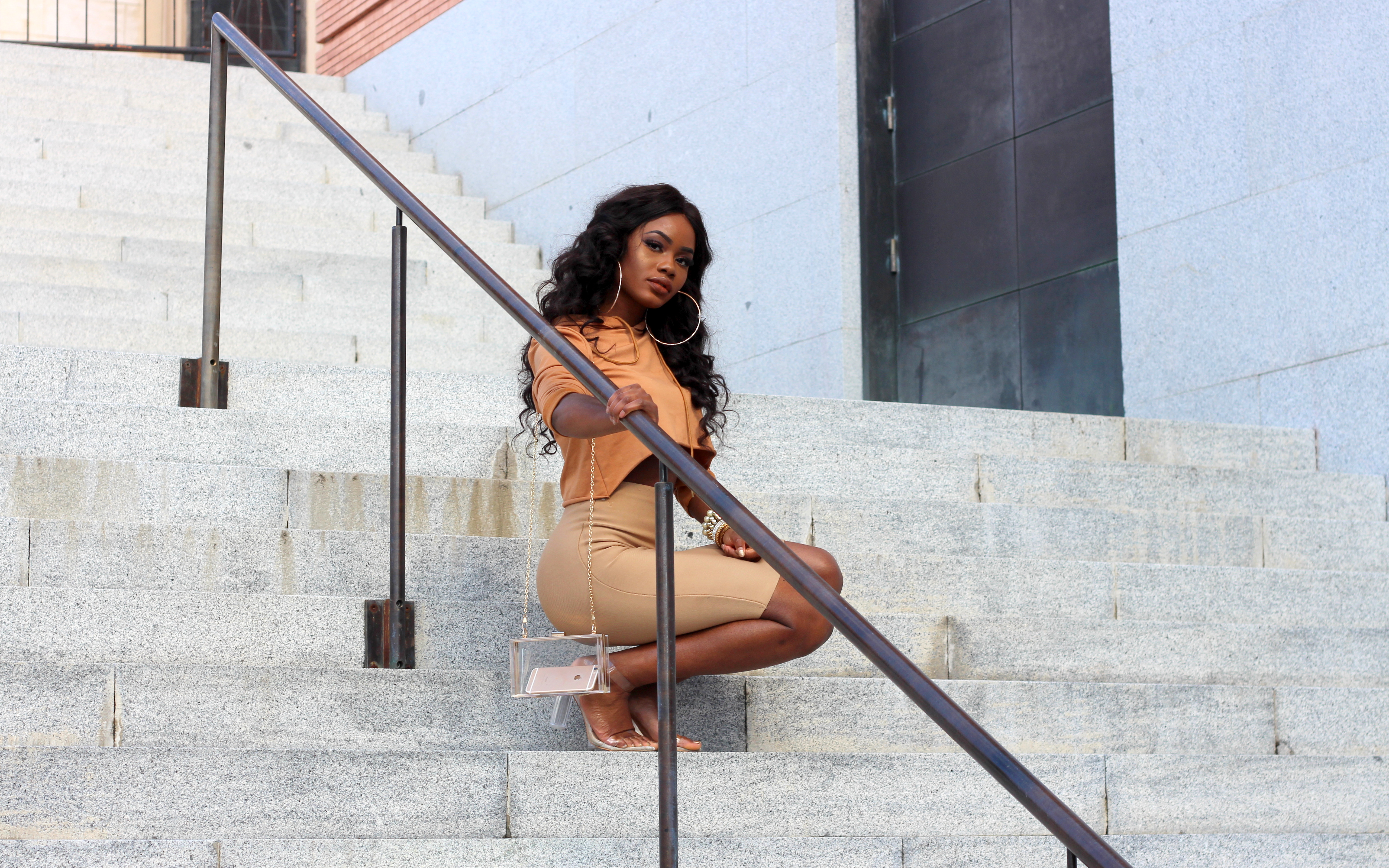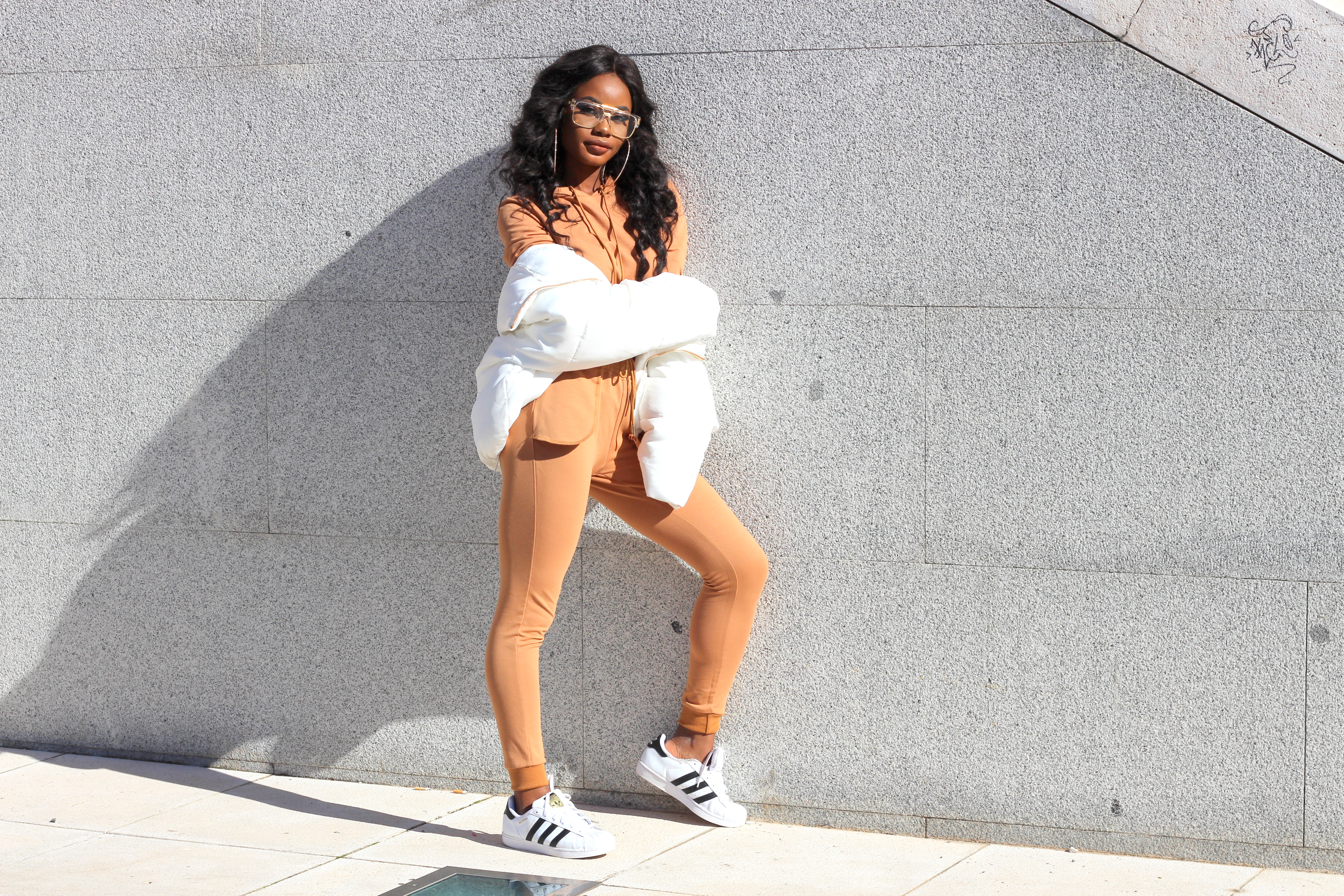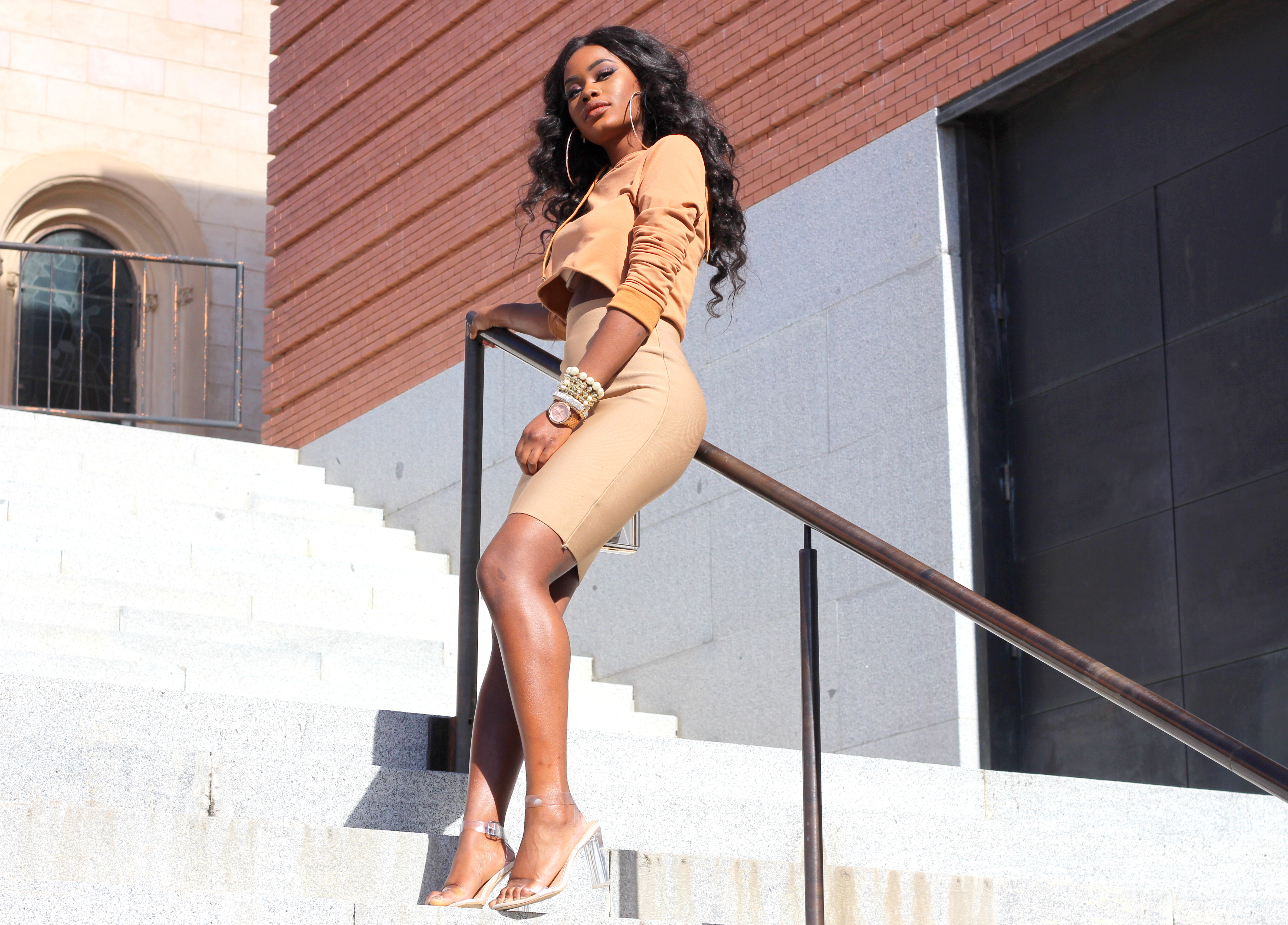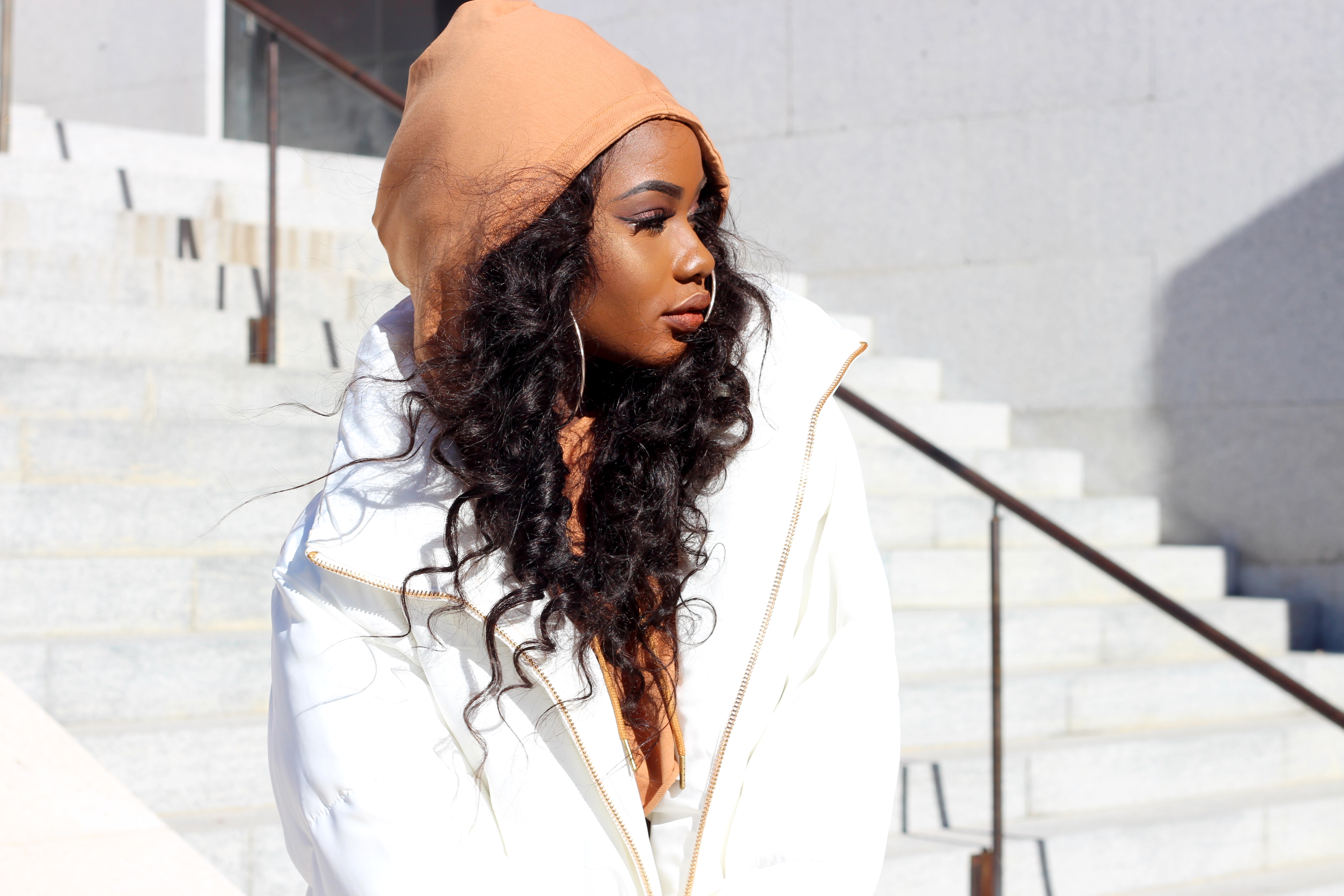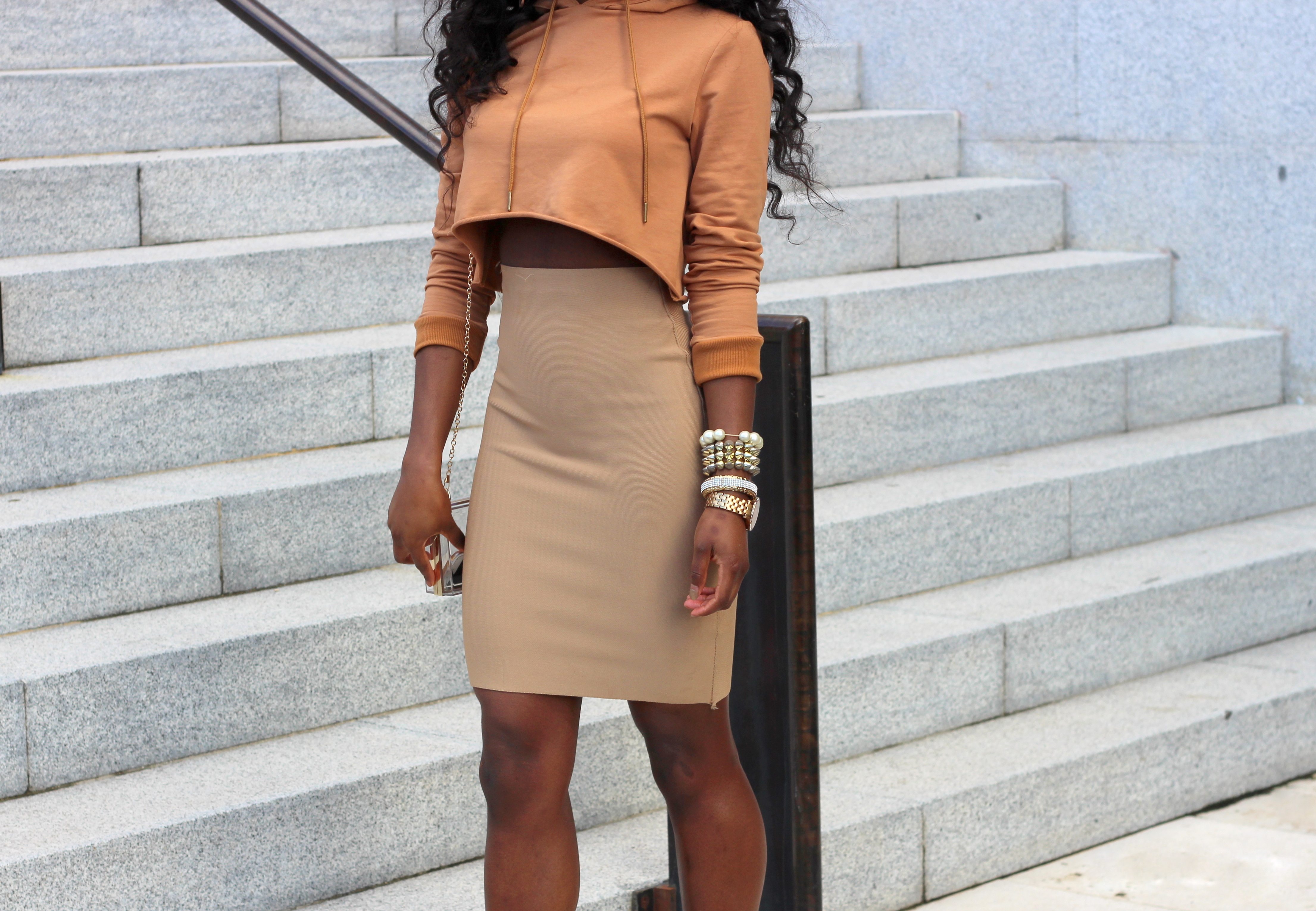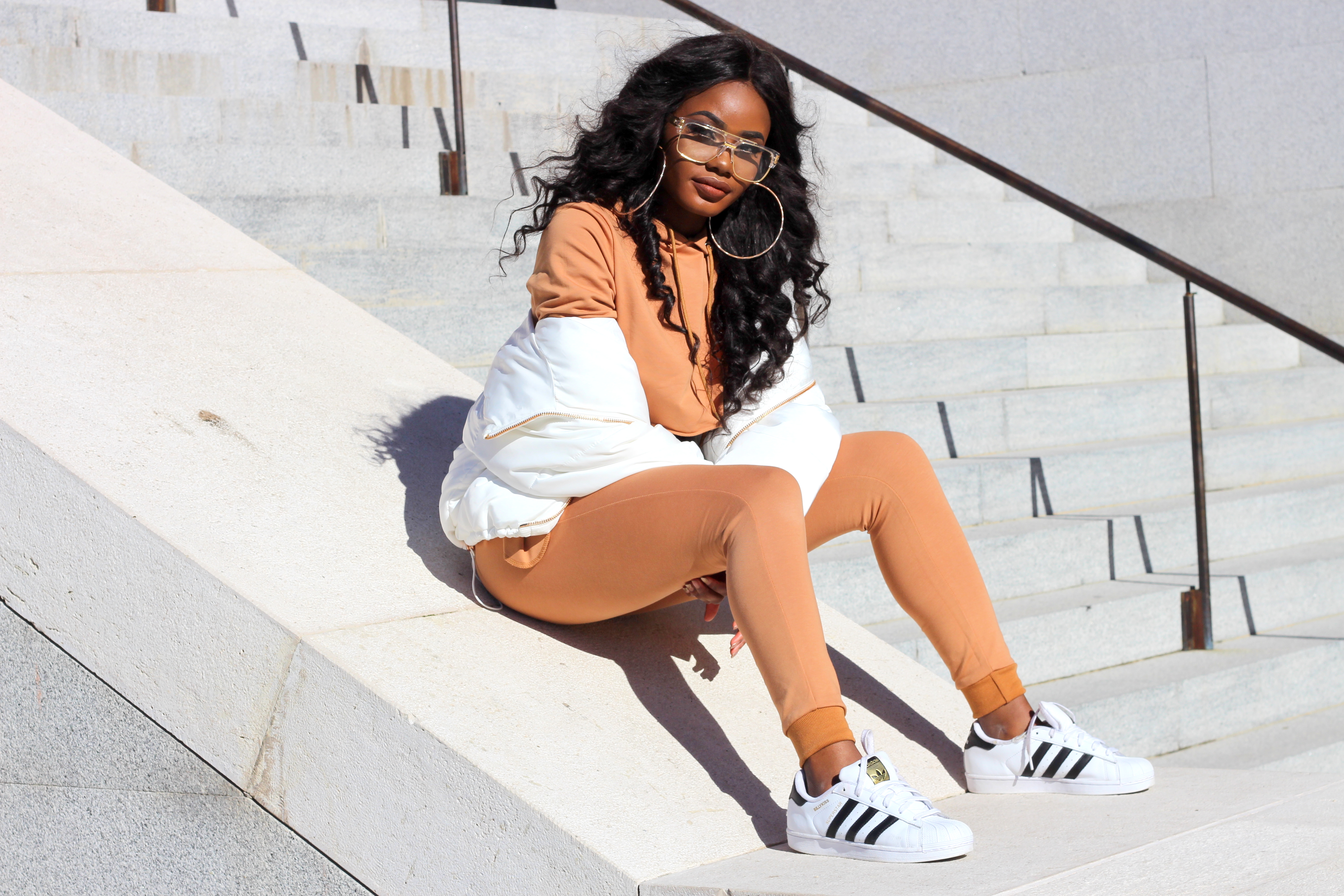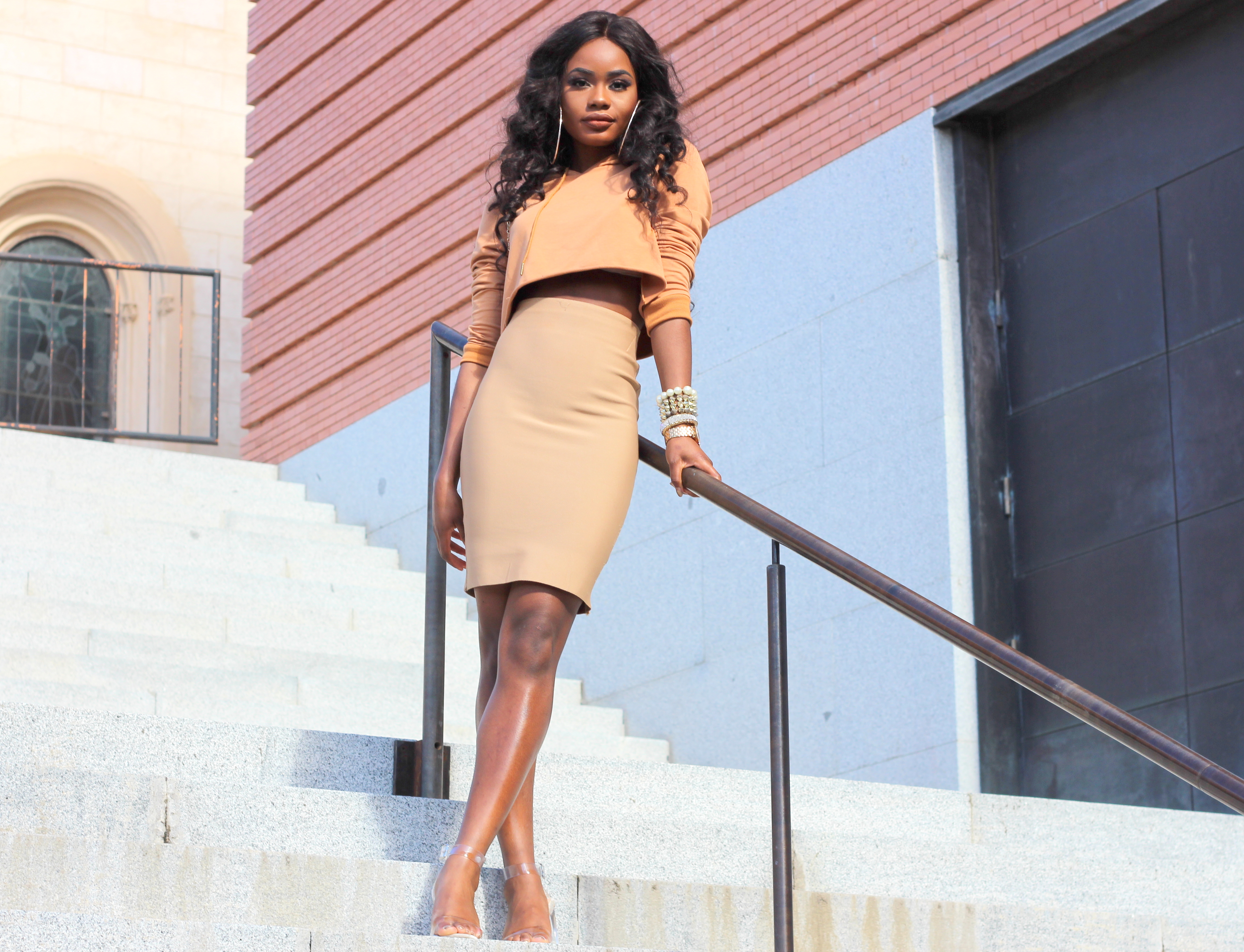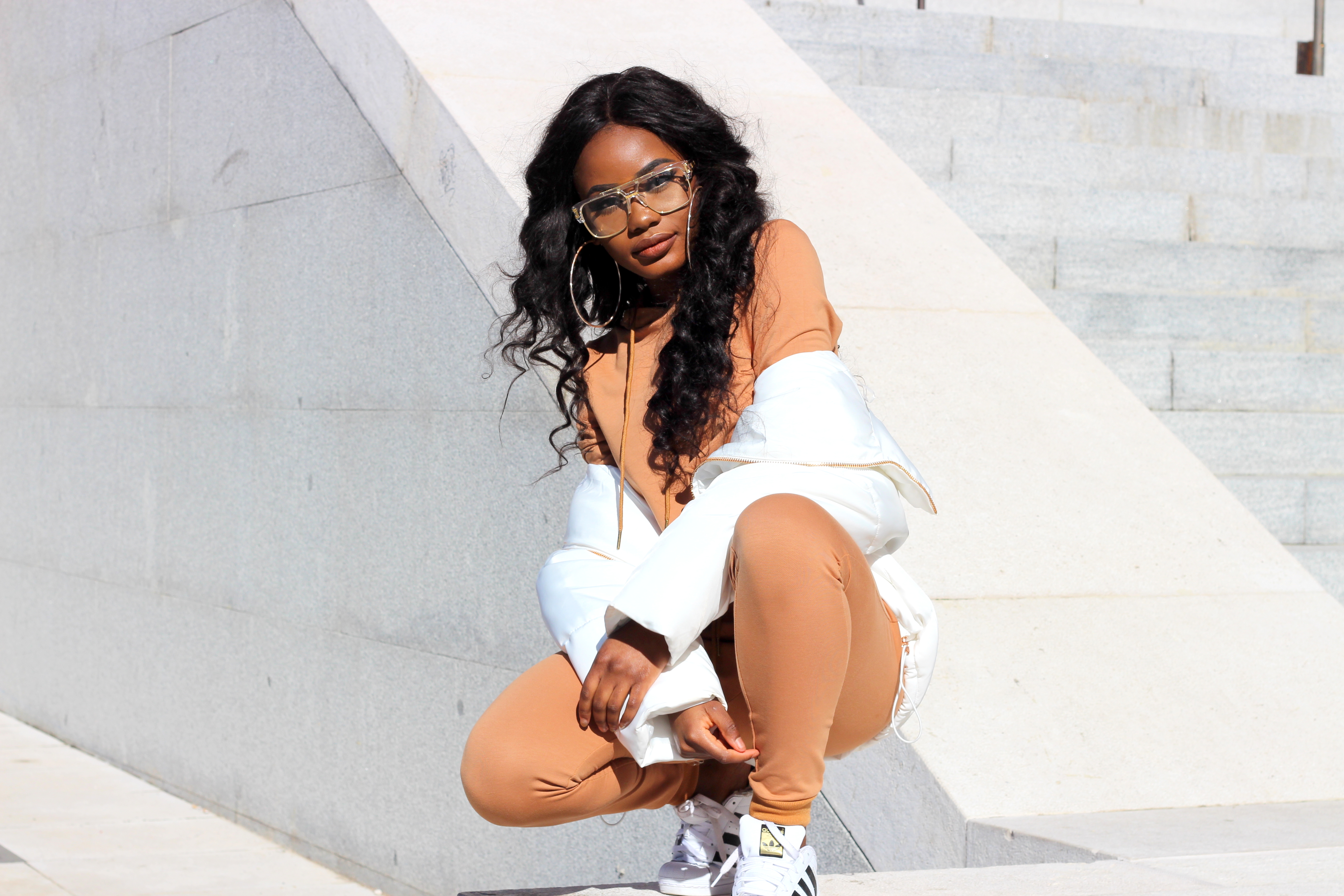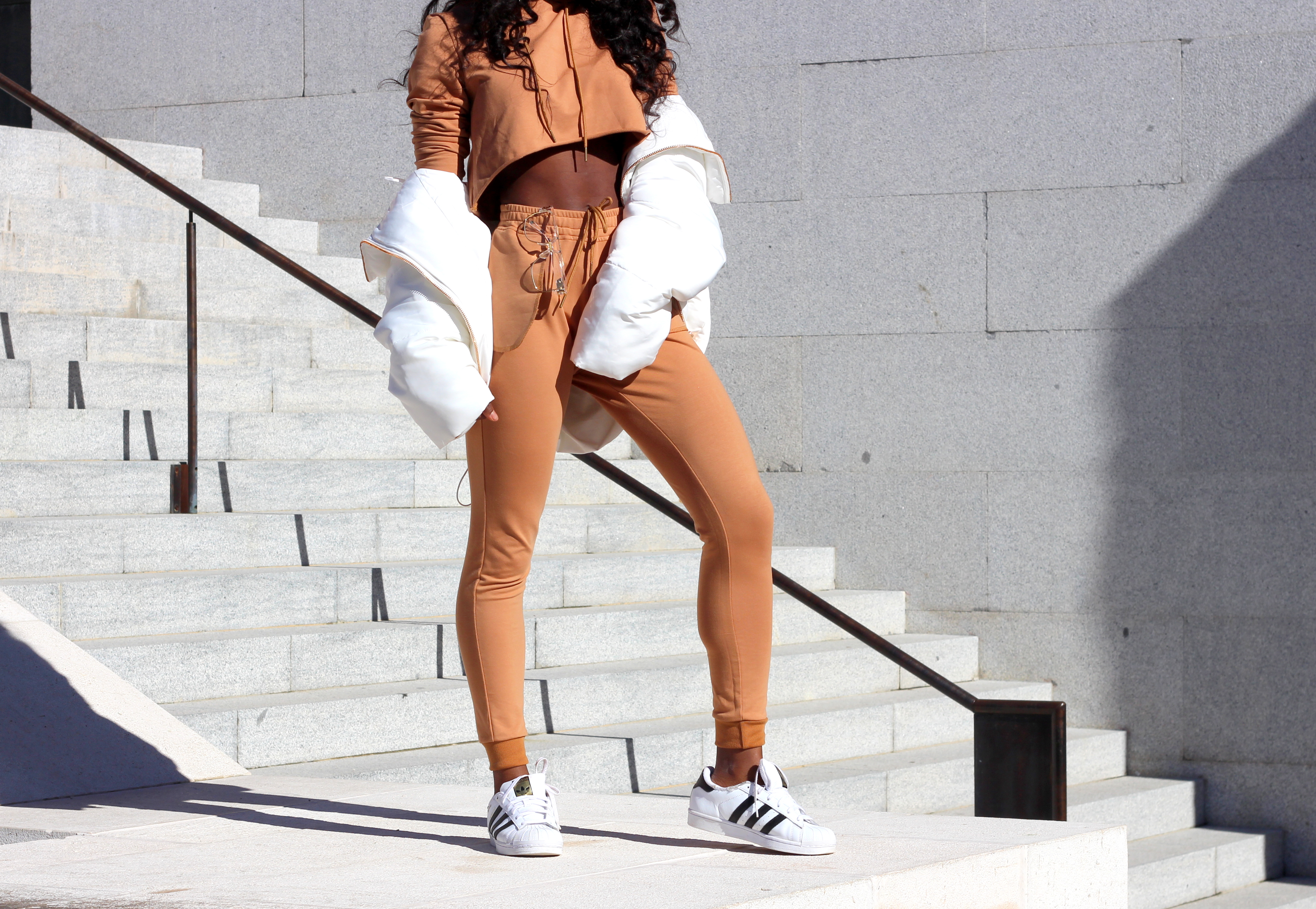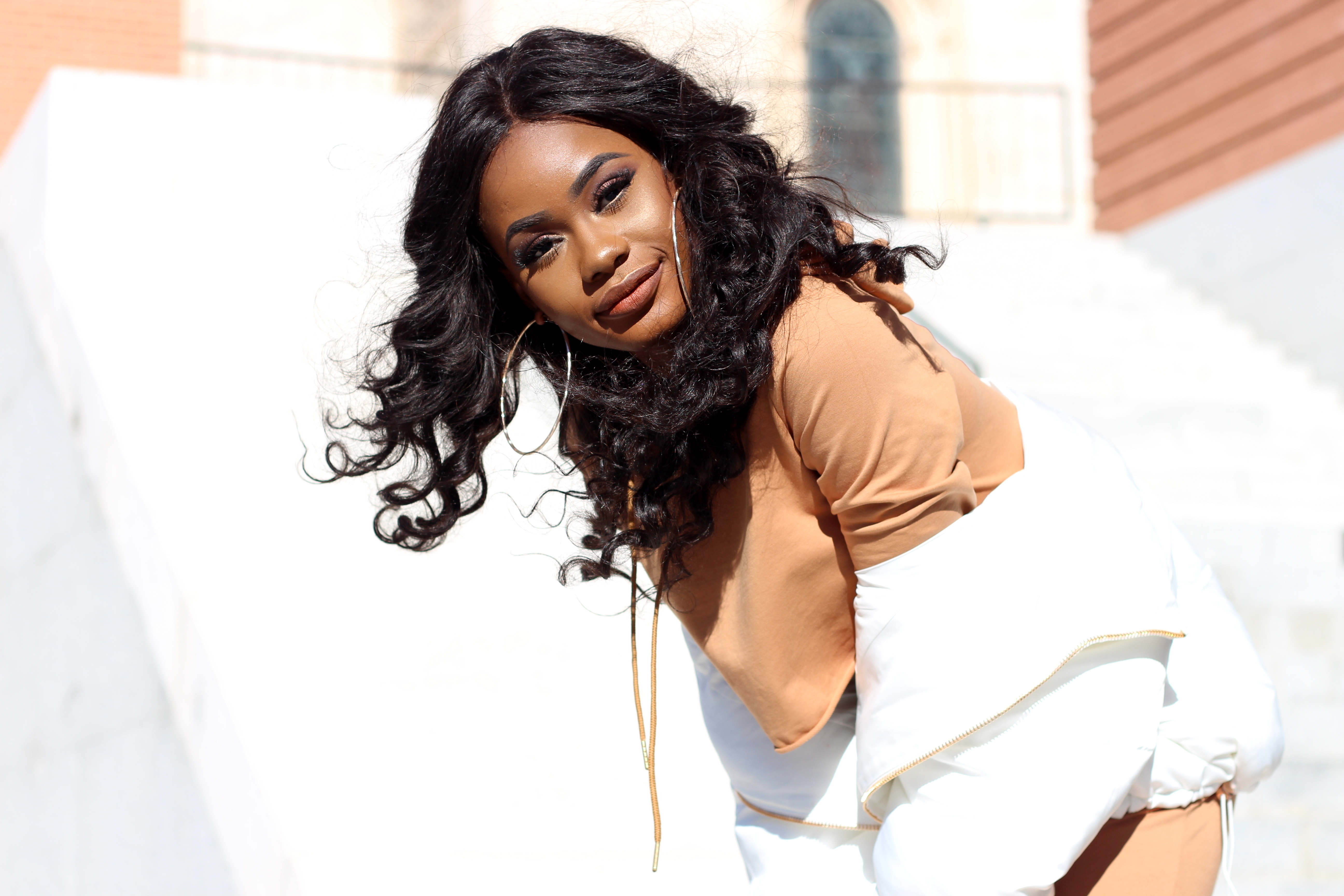 Photographer: Mehdi Bousamé
"Get you a girl that can do both."
Hey guys, hope you're doing well.
I'm pretty exhausted, been up super early and still have so much to do today. My sister is coming to Madrid this week, for a couple of days and I've tons to do prior to her stay. Pretty excited to see her. Honestly I've missed my family and friends so much that it'll be amazing just to have her around. Also excited to show her around this beautiful city (I might blog what we get up to).
For today's outfit post thought I'd do something slightly different but fun and show you two different outfit styles with the same cropped hoodie. Played with the saying "Get you a girl that can do both.". Anyways, do let me know which of the two you prefer.
Billykiss
Outfit 1:                                                                                 
Camel Tracksuit: Aliexpress 
Puff Quilted White Jacket: Zara                                          
Sneakers: Adidas Superstar                                                 
Hoop Earrings: Missguided                                                 
Clear Glasses: Aliexpress
Outfit 2:
Camel Crop Hoodie: Aliexpress
Nude Bandage Skirt: Fashionnova [Similar Here] Clear Heel: EGO
Clear Clutch: Aliexpress
Hoop Earrings: Missguided