The hair I'm wearing is the Indian Curly Virgin Hair which I got sent from the Aliexpress vendor OYM hair. The hair lengths: 4 Bundles – 24inch x2 and 22inch x2 with a "matching" free part 20inch closure.
Upon first receiving the hair, I noticed how soft the hair was (typically the case for new hair). I fell in love with the pretty curl patterns. The weft was well constructed and there was no distinctive smell. The only thing that was disappointing was the closure, which wasn't the same hair type and curl pattern (looks more Brazilian deep wave).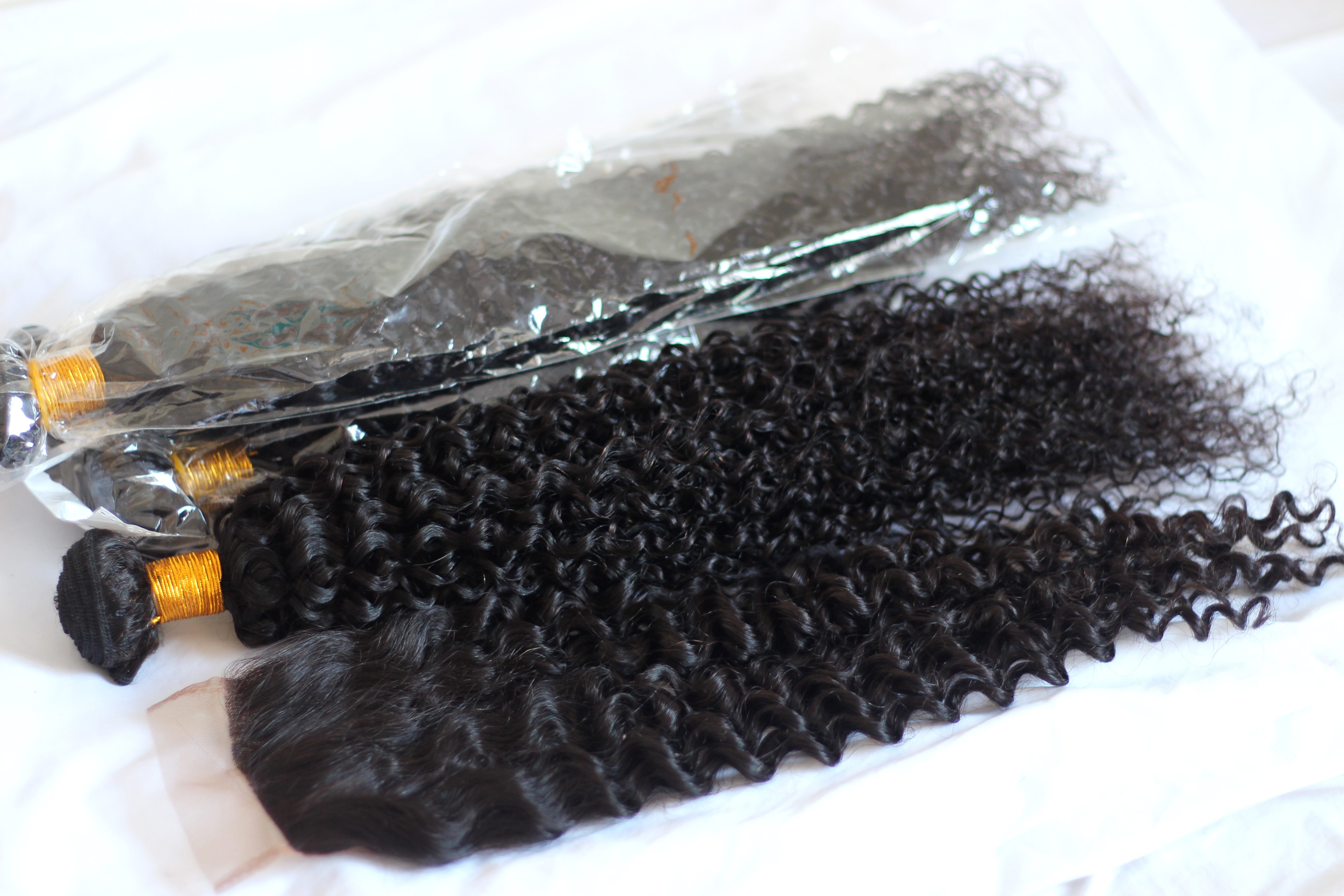 I co-washed the hair, to clean and remove any chemicals it may have had and also to revitalise its curls, then left it to air-dry. Afterwards, I made it into a wig. I doubled the wefts and sewed it from ear to ear, until I got to the front where I then sewed the lace closure. I sewed the longer lengths at the back first to create length and dimension.
When it comes to styling I've been wearing it as side and middle parting and just leaving the hair to do its own thing.
Pro:
Really pretty curl patterns.
Very soft texture.
No strong smell.
Fast shipping (DHL 3-5 working days).
Closure and parting looks really natural.
Cons:
Require quite some maintenance and care (regular co-washing necessary to revitalise curls).
Hair sheds a lot when detangling and washing the hair.
Closure not same type as bundles, but still works.
Conclusion: ★★★★ (4 stars)
Really do love this hair, great quality and extremely beautiful curls. Been getting tons of compliments too :).
Direct link to hair:  4 Bundles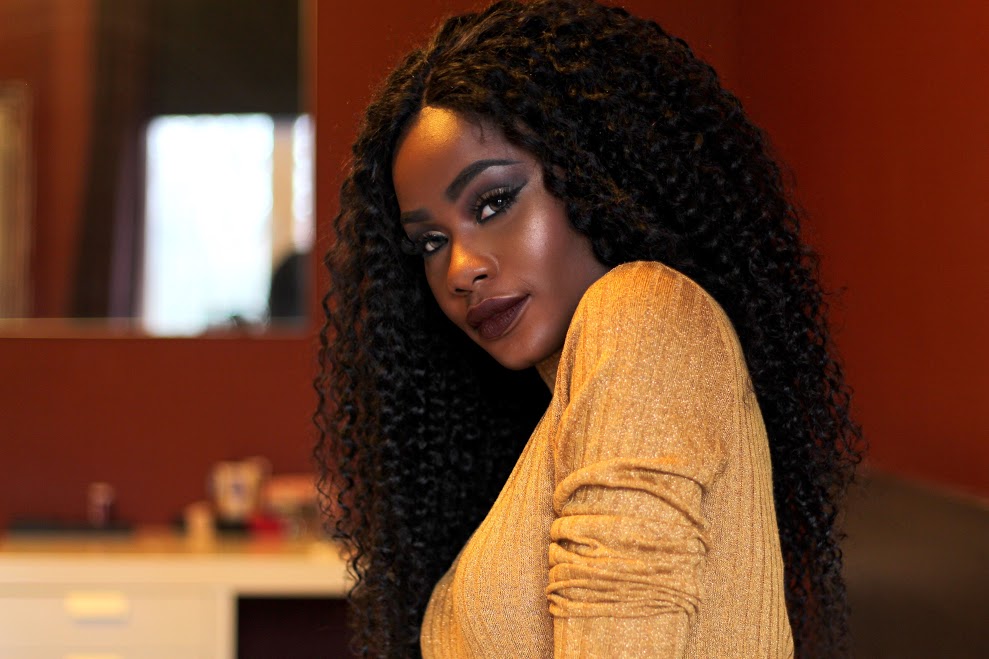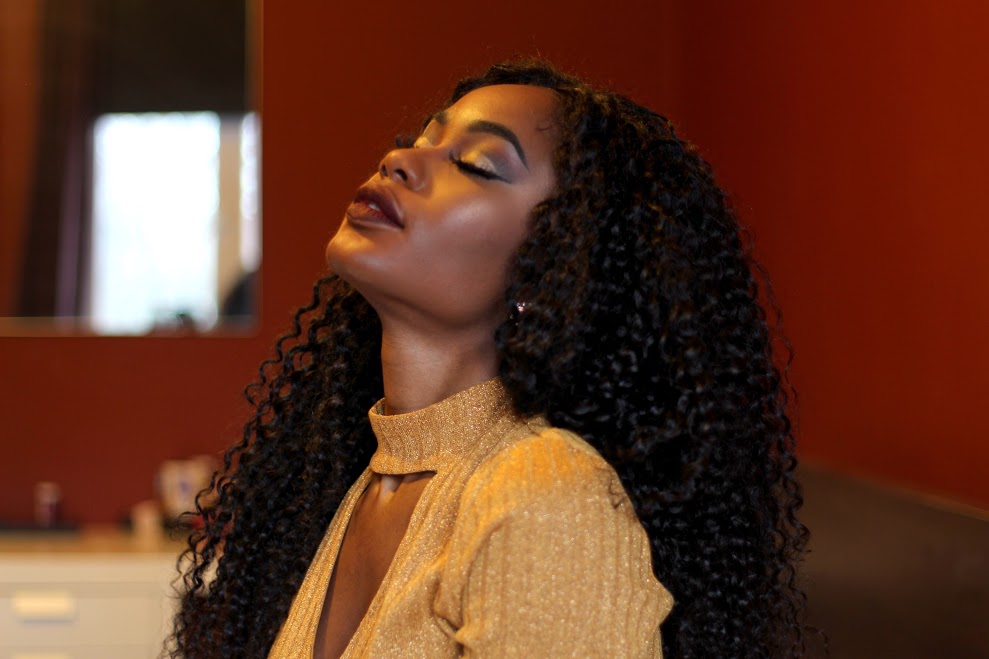 Tip
To keep the hair in top condition, I wash it every two weeks which redefines its curls, ensures a soft and bouncy texture and an overall healthier and newer look. After washing and deep conditioning, I use a curl defining custard to help emphasise its curls and tame frizz, then leave to air dry.
The days when I don't wash it, I spritz my hair with a conditioner and water spray (1 part conditioner to 4 parts water) which adds life back into the hair!
Wig making accessories:
Direct link: Wig Cap 
Direct link: Mannequin Head
Direct link: Elastic Band (used to ensure wig security.)
Direct link: Favourite Edge Control