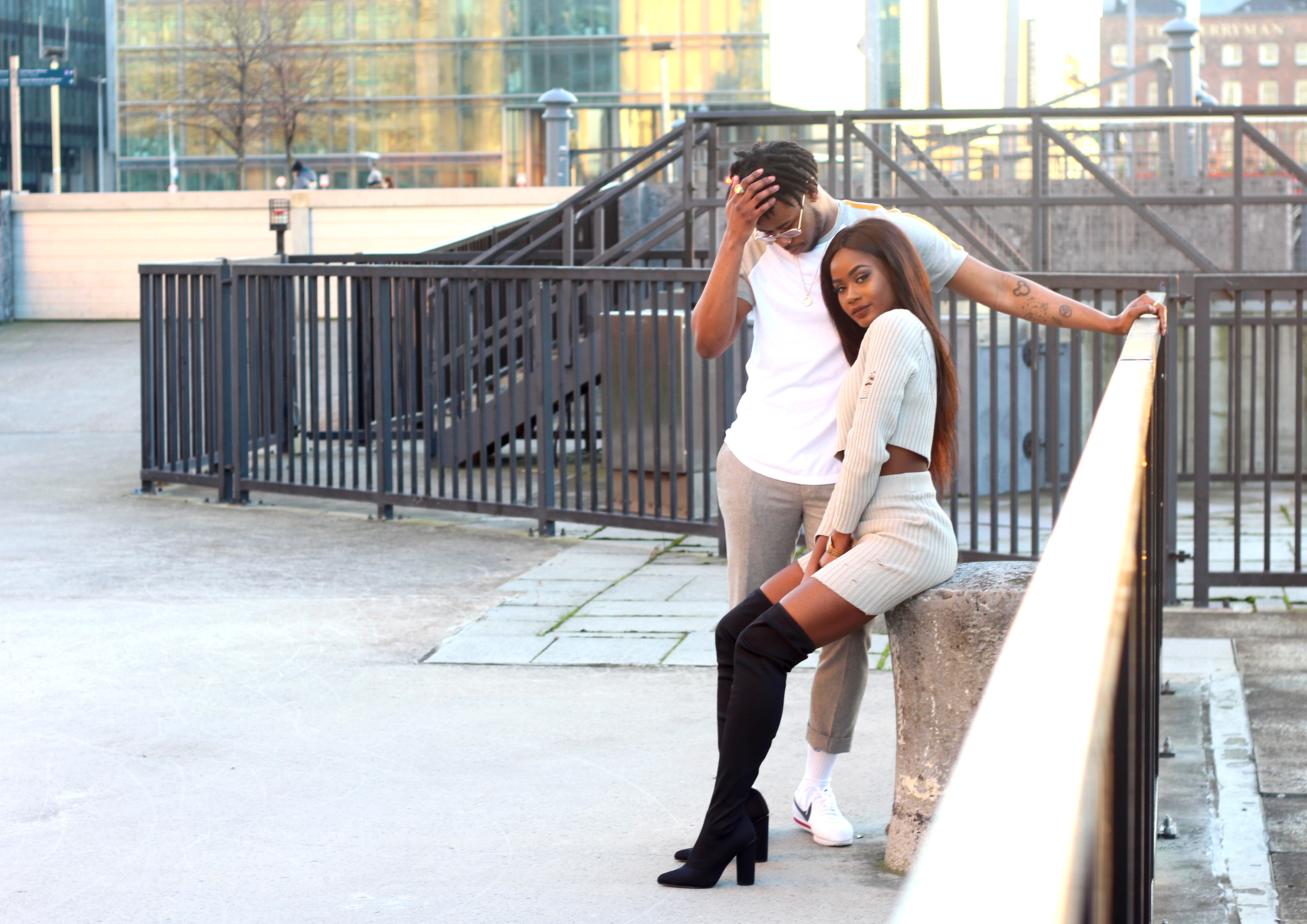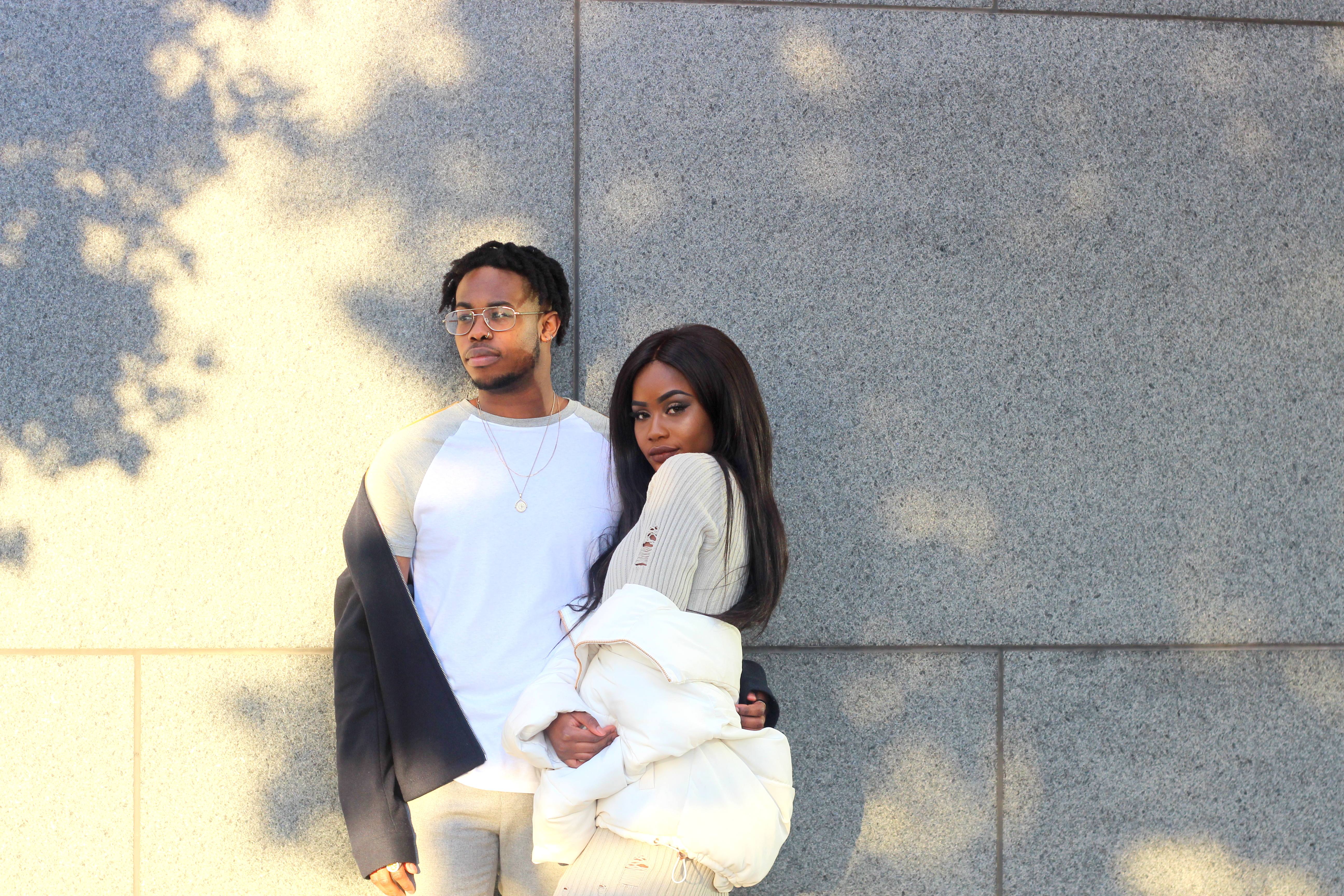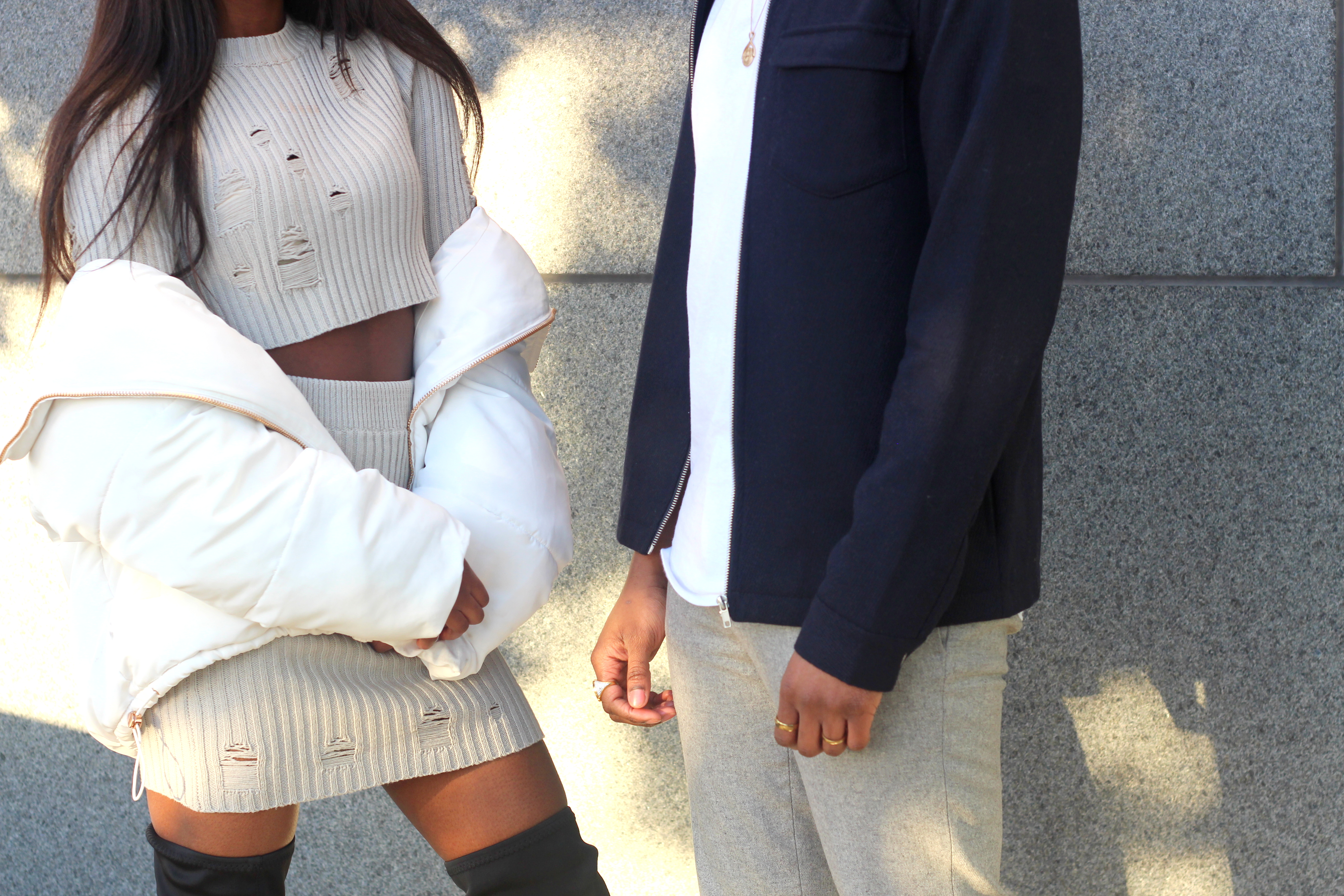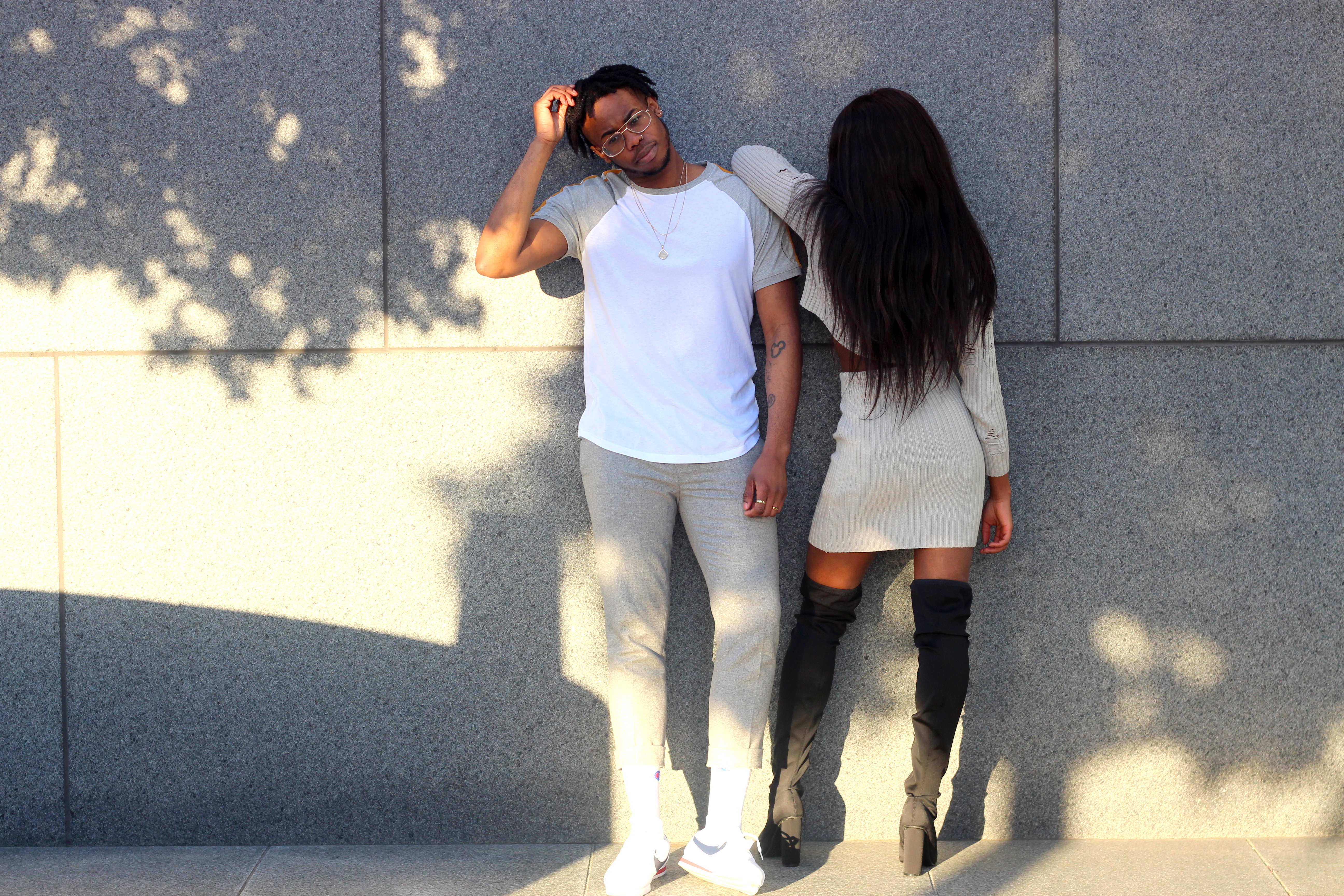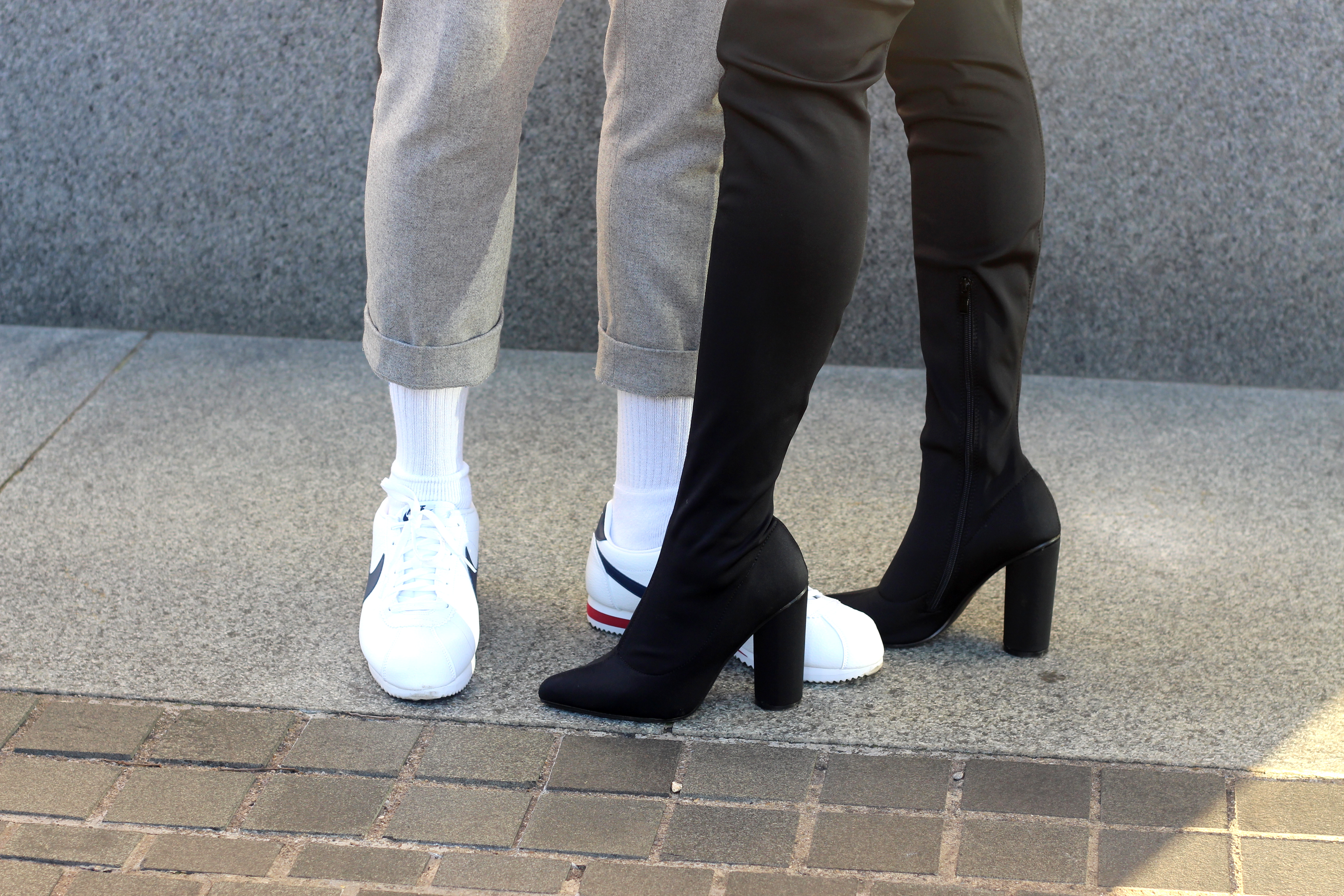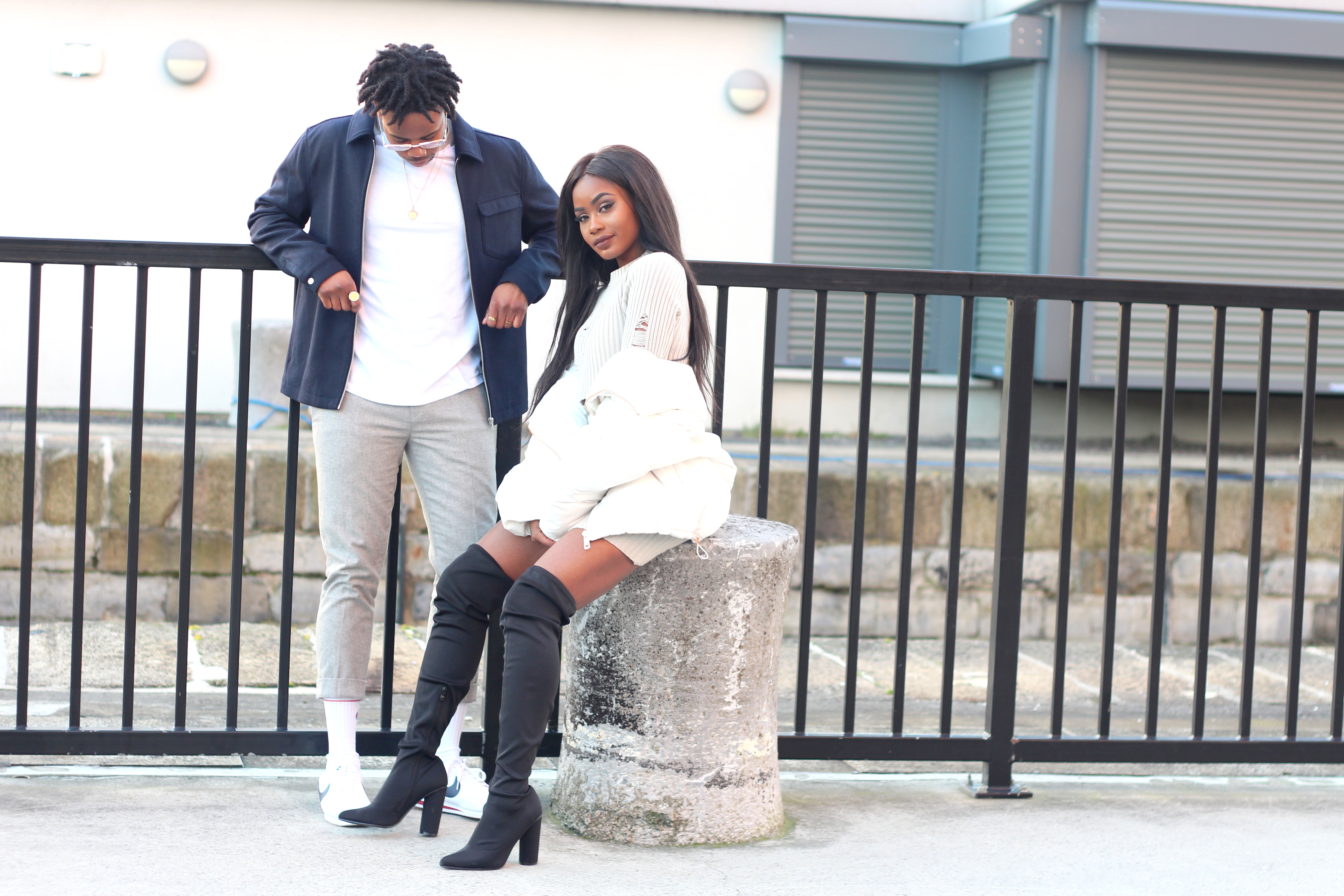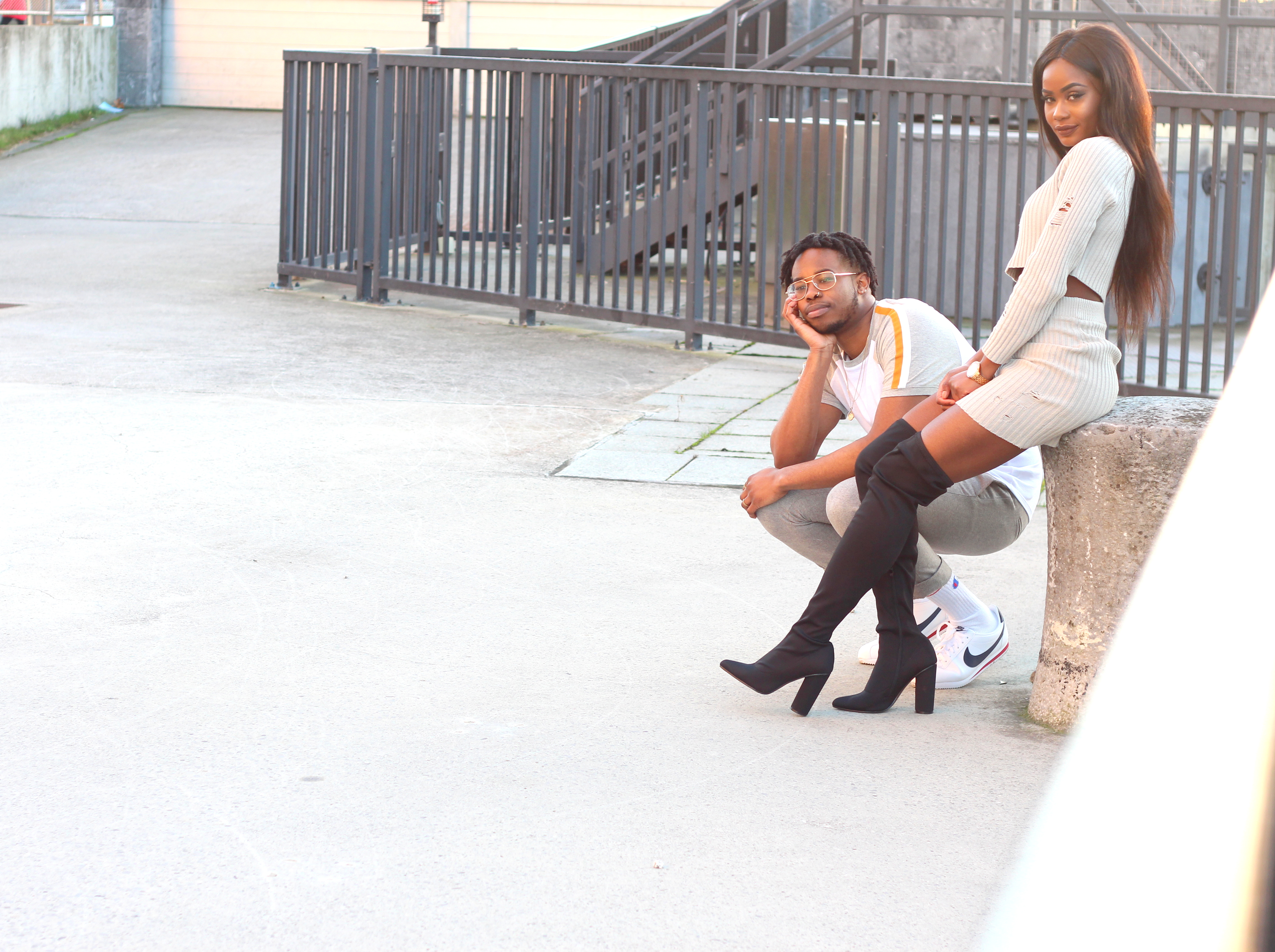 Photographer: Jordan and Joe |Instagram: iamjayjay24
HAPPY NEW YEARS!!
Feels like forever since I've posted here, the constant moving around sometimes makes it really hard to stick to a schedule. Nevertheless, I'm super excited for what 2017 has in store for Your Favourite Muse.
To kick-start the year I've my first ever blogger's collaboration, with one of my favourite male bloggers who's also from Ireland, Fortune. He posts dope chilled and minimalistic fits and also styles others too so do check out his blog for some fashion inspiration: Tobejiggy.com and Instagram: fortunelago too.
Billykiss
My Outfit:
Grey Knit Two Piece: Aliexpress
Black Over Knee Boots: LASULA
White Puff Jacket: Zara [Out of Stock]| Similar: Bershka
Fortune's Outfit:
T-shirt: Topman
Shirt: Topman
Bottoms: Topman
Shoes: Nike