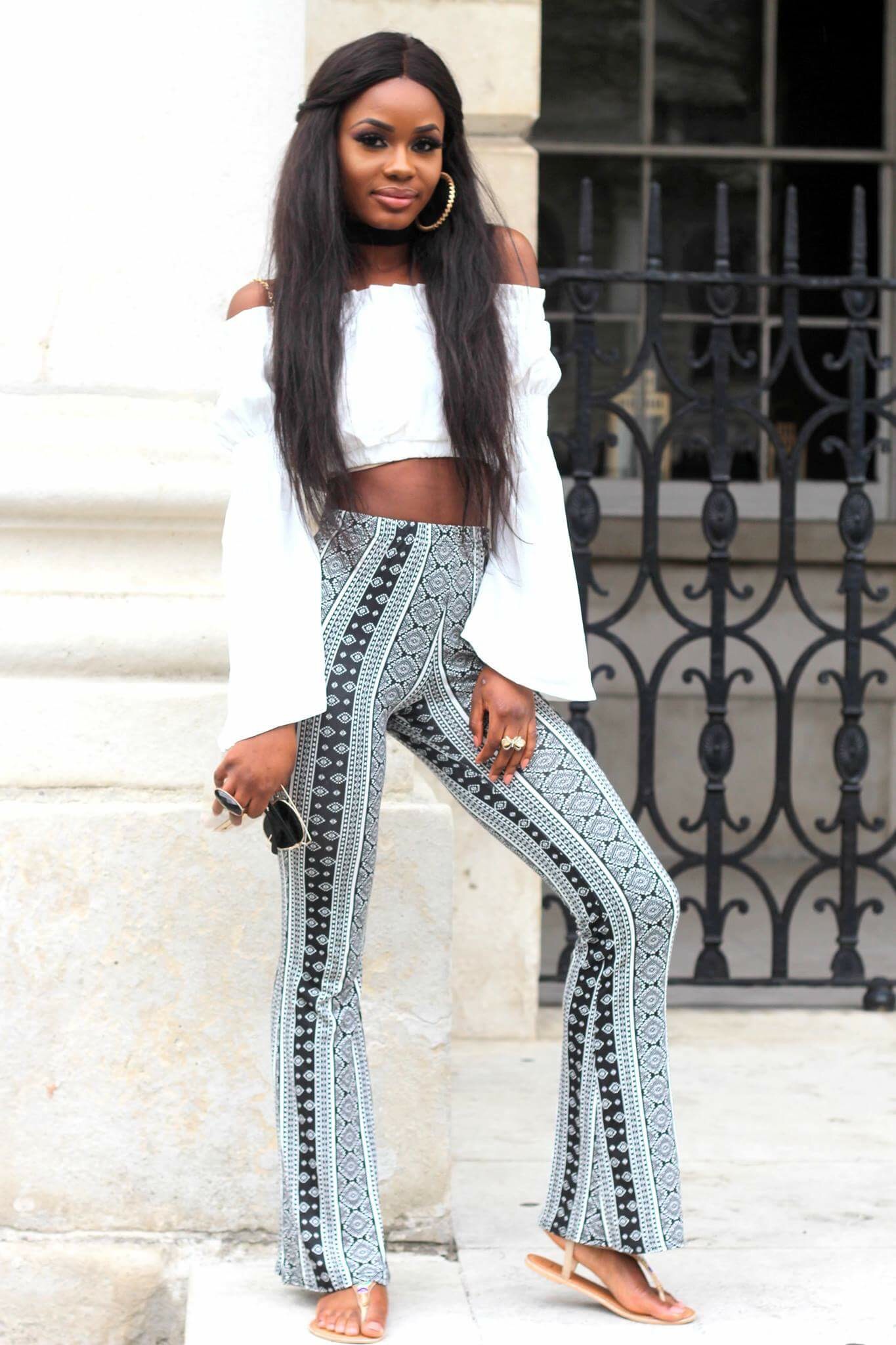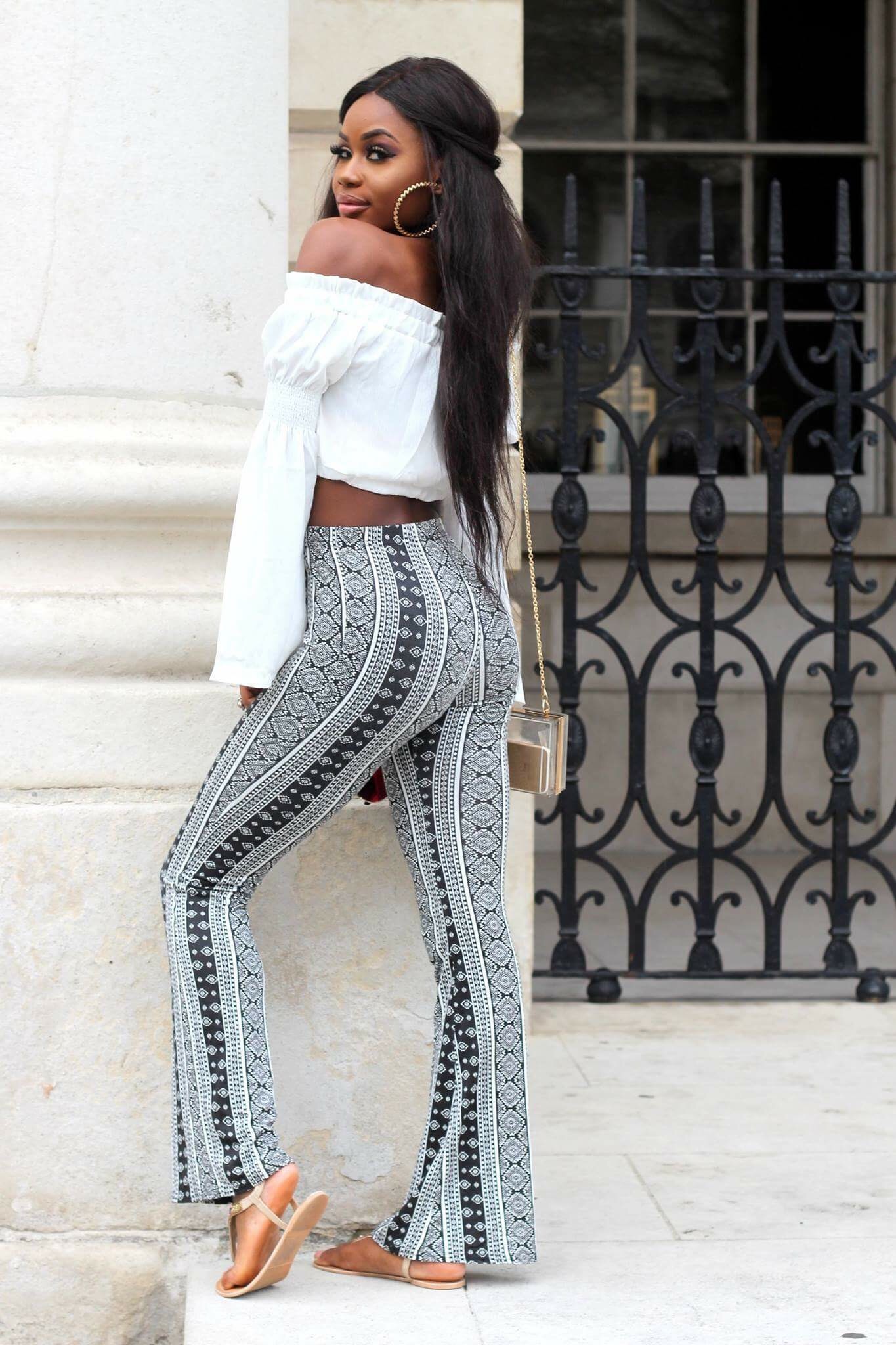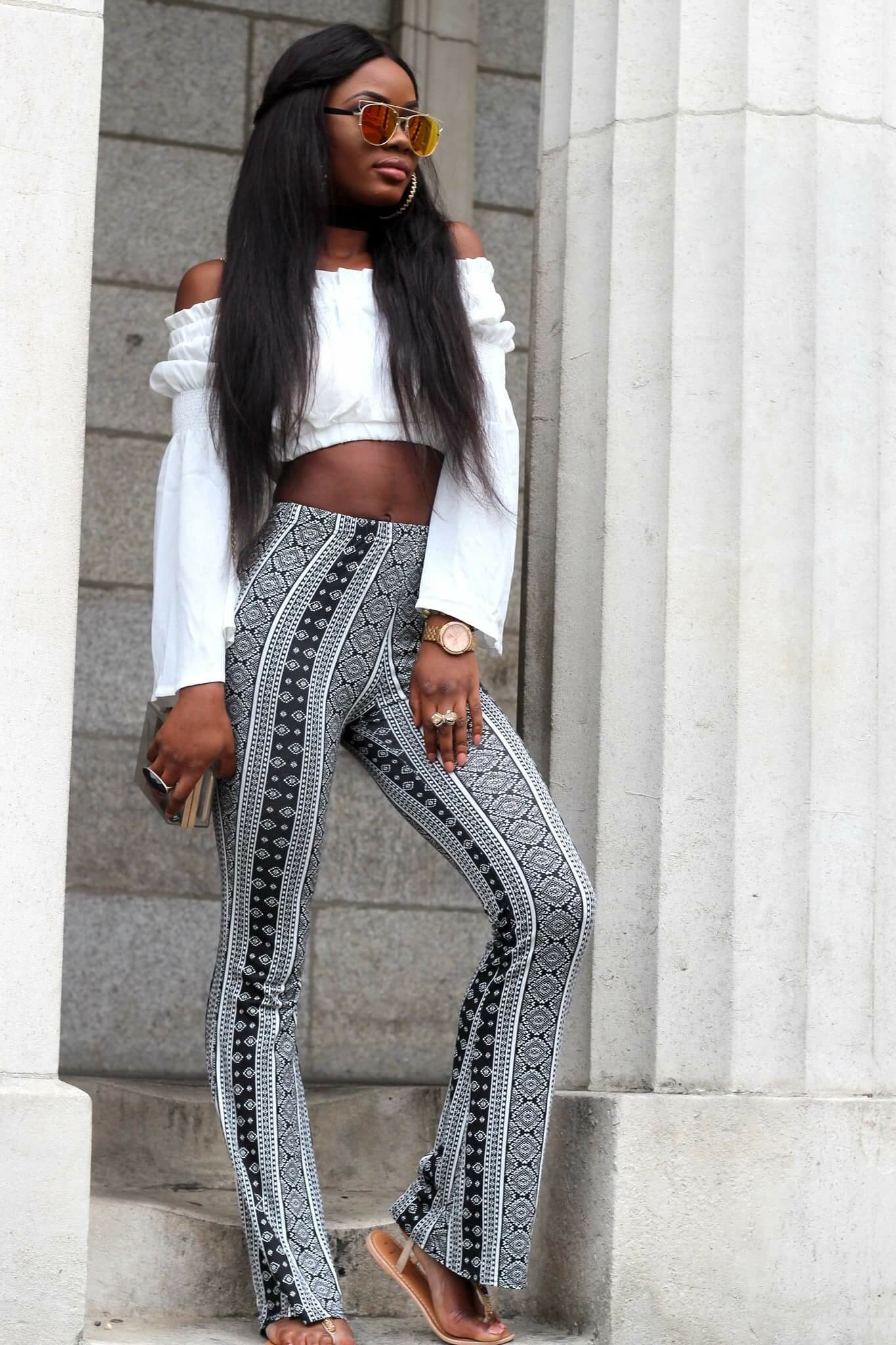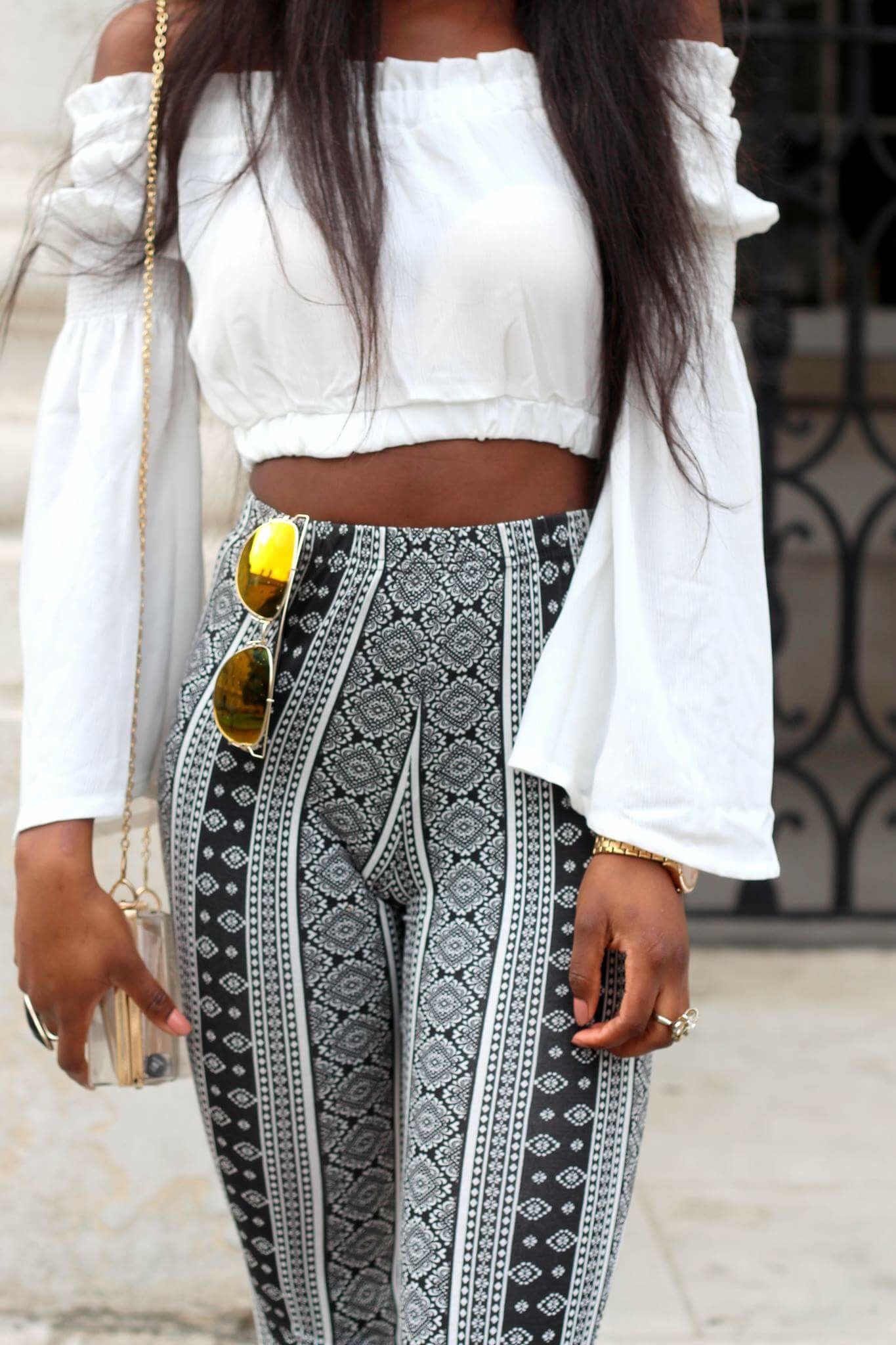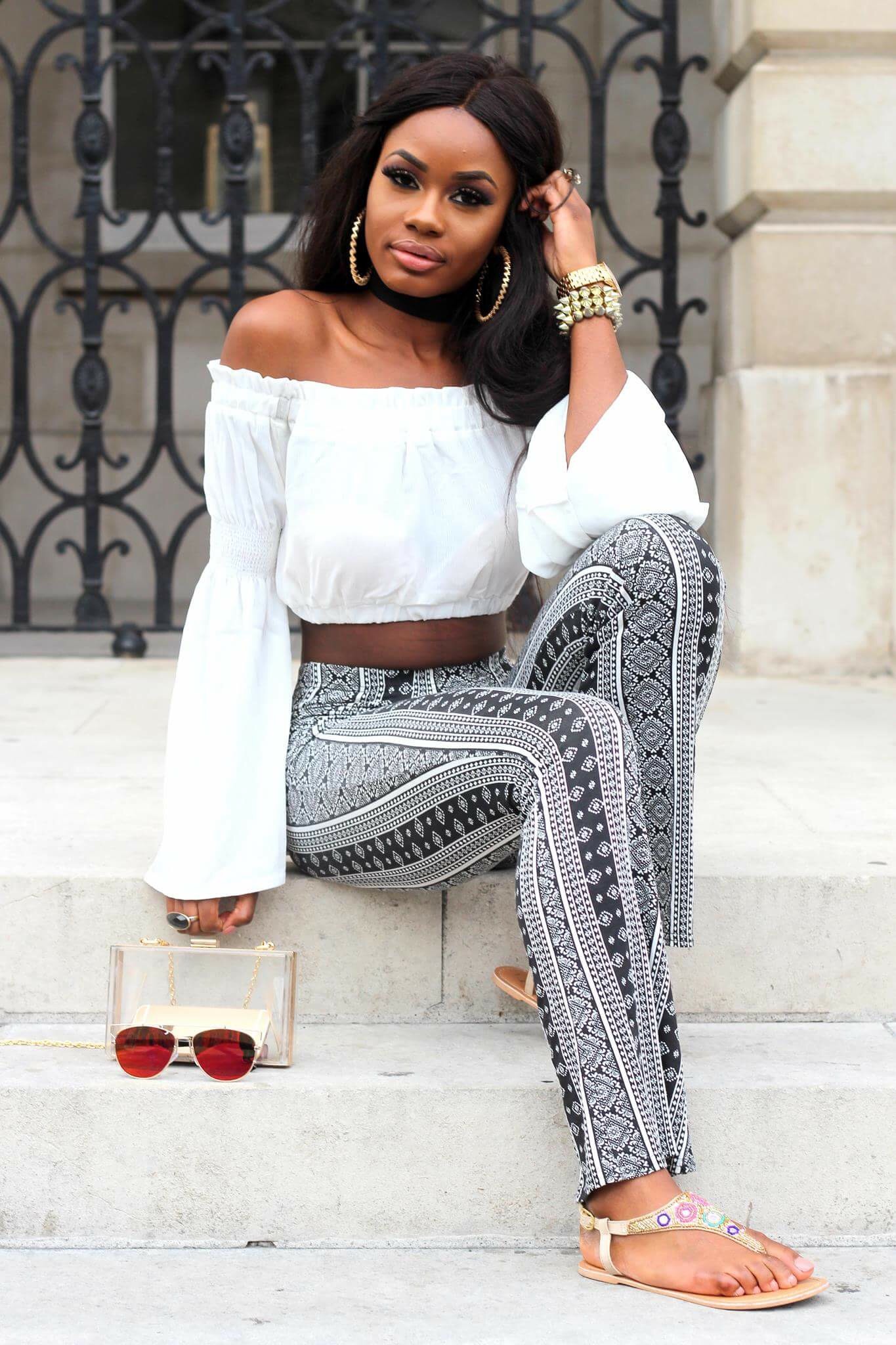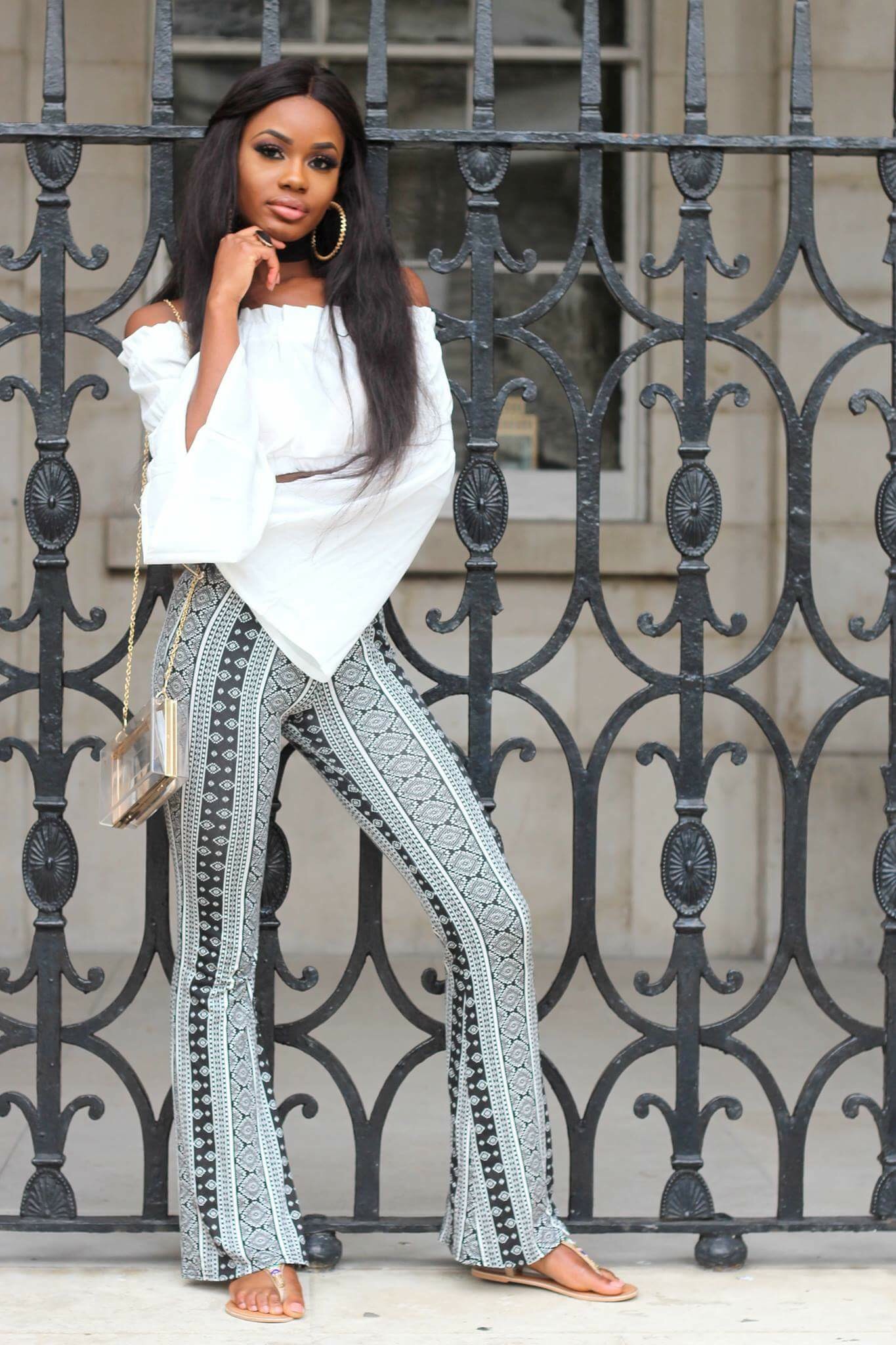 10 Random facts about me:
1. I wear glasses (not just sunglasses but the prescribed ones too), I'm short sighted.
2. I've never seen a 3D movie and only been to the cinema about 4 times.
3. I suck at swimming and once almost drown while at a waterpark on holidays in France.
4. I tend to hum a lot, unconsciously at random times.
5. I'm a nap addict and love my naps, 1-3 naps a day pleasssssssssse.
6. I used to love singing when I was younger and wanted to be a singer.
7. I'm quite sporty and played Gaelic football for 5 years.
8. I have a playlist filled with a lot of Jhené Aiko's songs that I've listened to over 1000 times.
9. I procrastinate way too much.
10. I can be quite selfish at times but deep down I've a kind and loving heart.
Billykiss
Outfit:
Flared Pants: Pretty Little Things [Similar Here] Off The Shoulder Top: Boohoo|
Choker Necklace: Pretty Little Things|
Sunglasses: Aliexpress|
Clear Clutch: Aliexpress|