Hey guys, so today I've hair-product breakdown on an Oil Hair Blend that I was sent by Pure Essence (a company that sells natural hair care products). Now, considering I'm team-natural and did chop-off my hair not so long ago, I was really excited to try it out.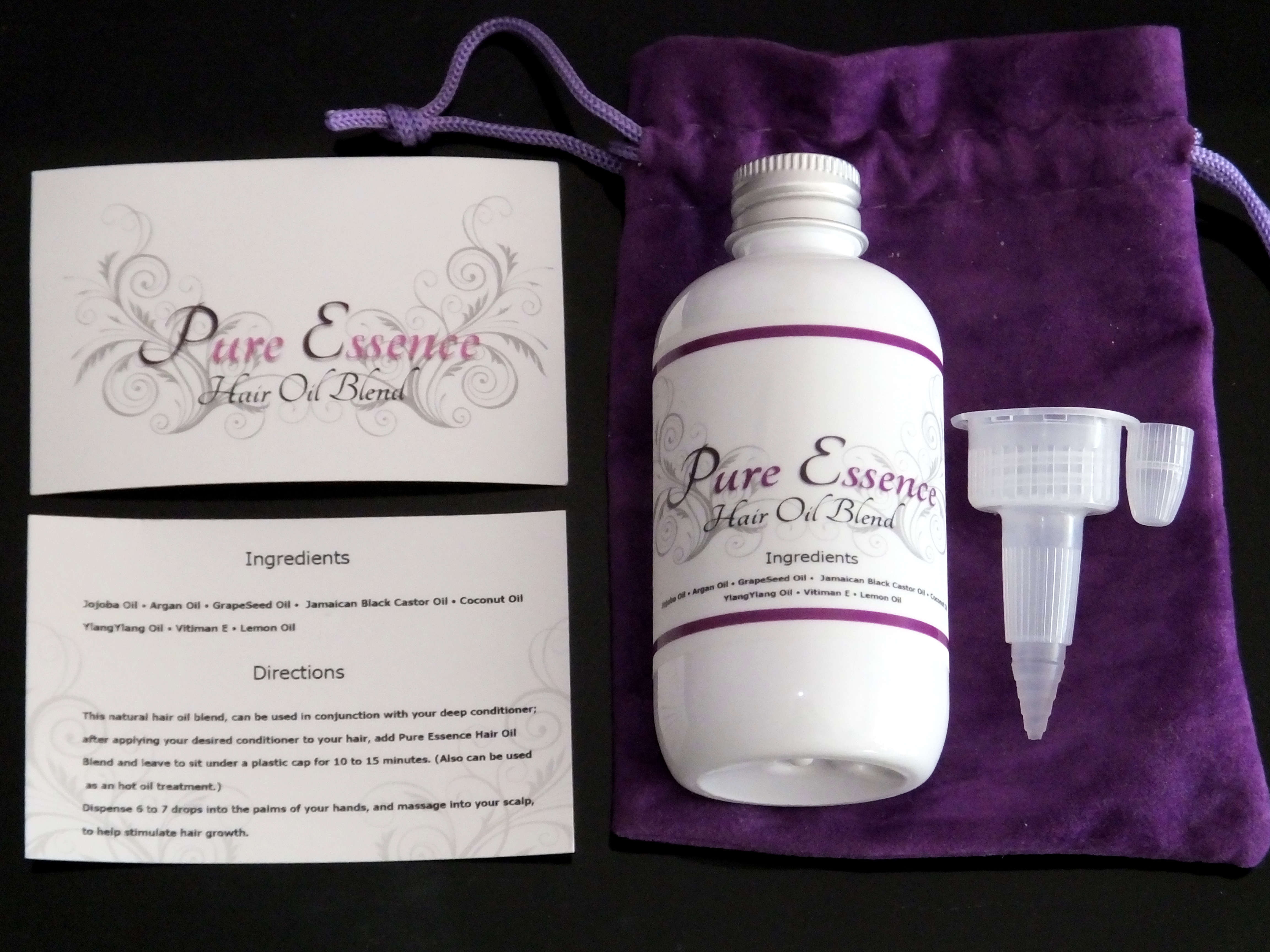 Packaging: The oil blend came in a cute purple velvet pouch. Inside the pouch, alongside the product was a nozzle and two cards which showed the ingredients and directions for the product. The actual bottle is a firm plastic (won't break) and the nozzle that can be attached on, is a life-saver. It helped with applying the oils directly to my roots, ensuring the oils got to where it was needed most.
Product description: This Oil Hair Blend is a special formulated blend of organic healthy hair growth oils that nourishes the hair inside out. It can also be used to aid dandruff and dry scalp.
The ingredients include- Jojoba Oil, Argan Oil, Grapeseed Oil, Jamaican Black Castor Oil, Coconut Oil, Yiang Yiang Oil, Vitamin E and Lemon Oil.
Before using this hair oil blend, I did do my own research and found that all the ingredients mentioned above are extremely good for promoting hair growth, preventing hair strands from breaking and drying up. While a lot of them are also proven to make your hair softer, silkier and shinier.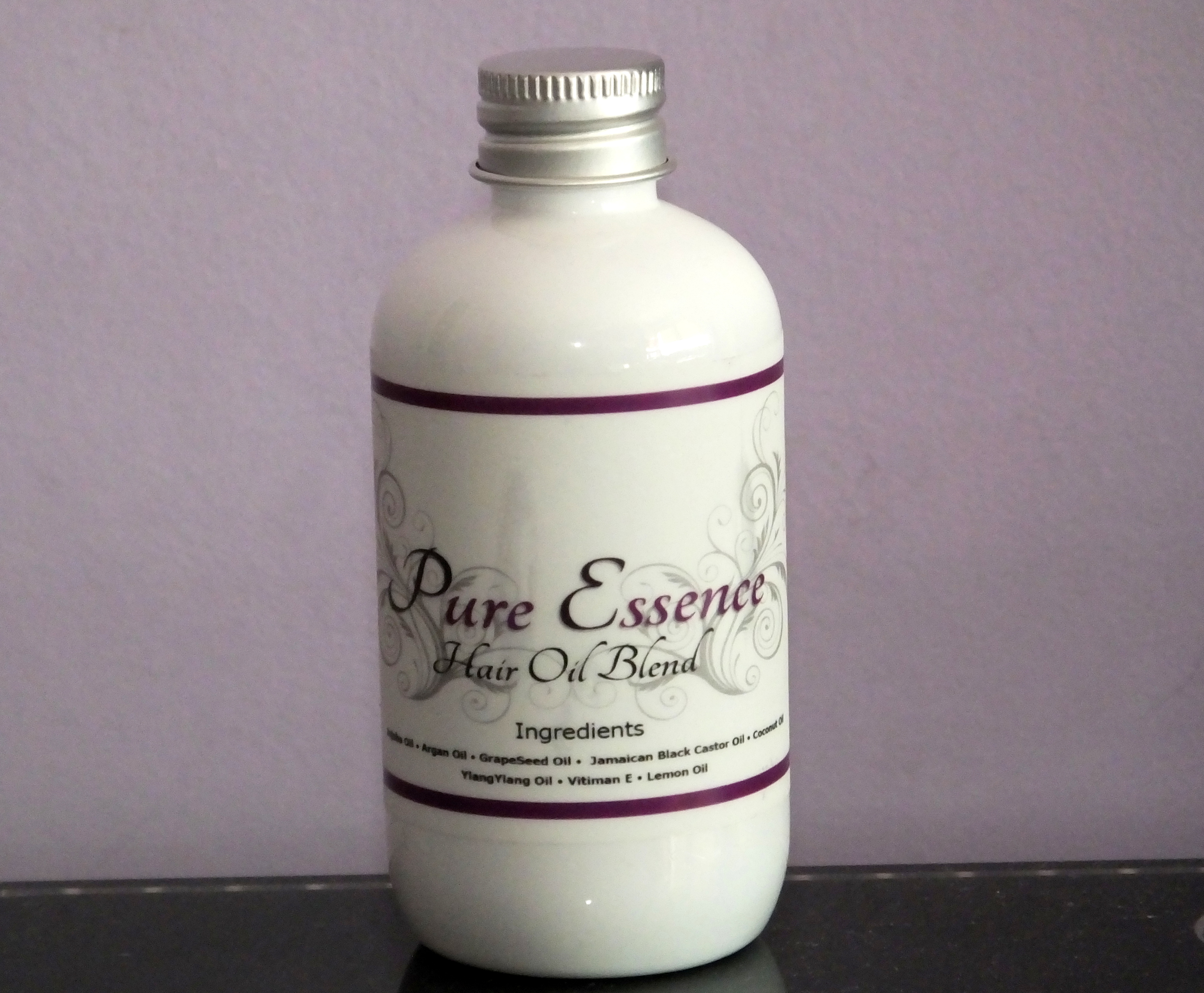 My experience: As I mentioned earlier, around 15 months ago, I chopped all my hair bald. As my hair was in an extremely unhealthy condition with little to no growth and constant breakage. Since then, I made it my business to take care of my natural hair.
For this oil blend, I used it 3-4 times weekly and with the nozzle I applied it directly on my scalp. A trick I read, which is great before applying any product, is spritzing a little water to your hair first, which helps moisturises it. Then applying the oil seals in the moisture. I also tried a hot oil treatment, to protect my hair from protein loss.
Two months after using the oil blend, I noticed a great change in my hair. My hair was much thicker and it had grown a lot. Both things it promised to do. Honestly, I was so amazed that I had to get my little sister and mum to confirm that I wasn't seeing things.
This is a great product that I would recommend, especially for the affordable price.
Conclusion: ★★★★ (4.5 stars)
Product Link: Hair Oil Blend | instagram: @pureessencehc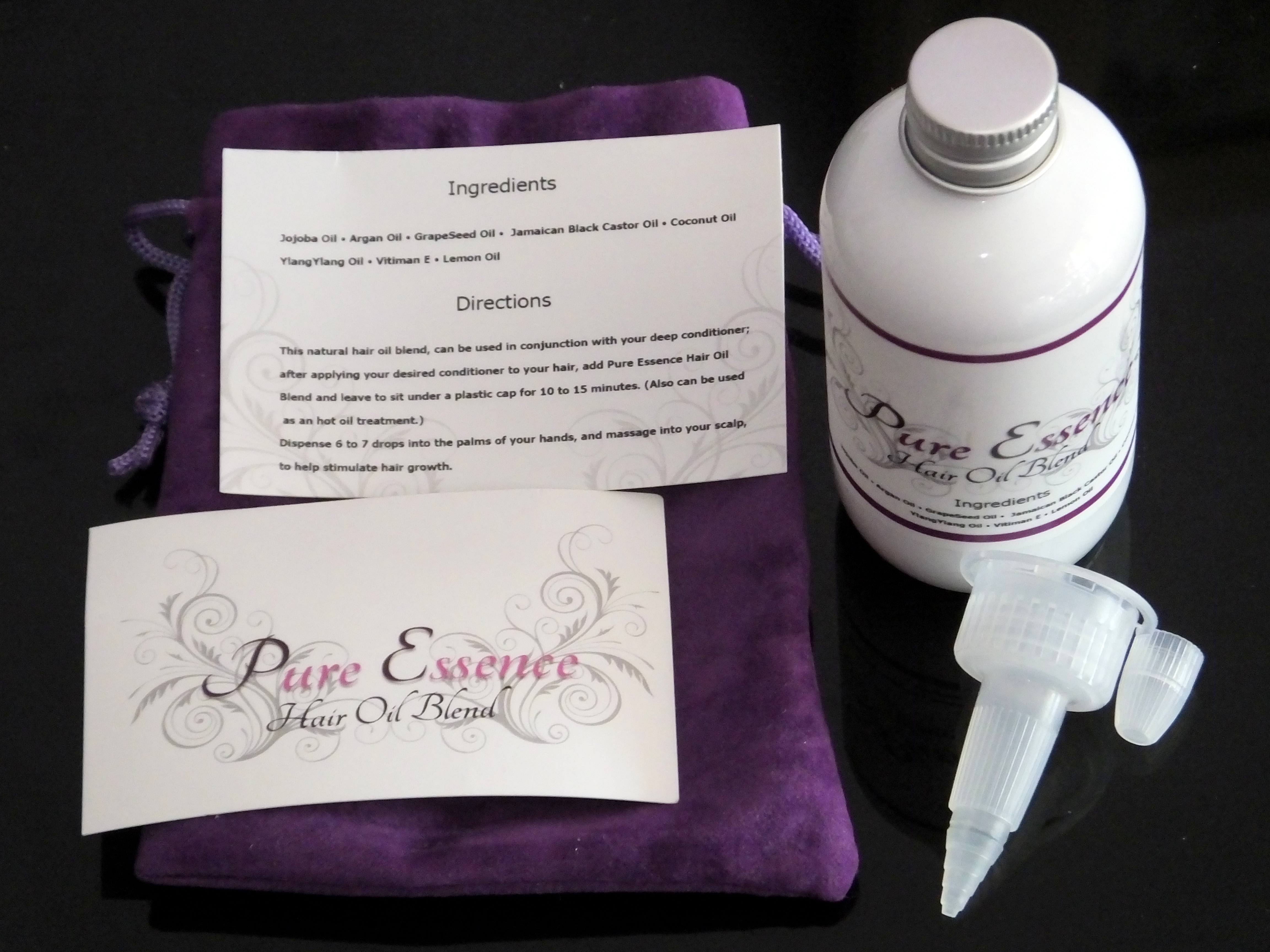 To lay me edges I used the Gorilla Snot Gel which is brilliant for hold down any type of hair even natural, without giving that flakey look.
To achieve the black lips I used a black eyeliner with black eyeshadow on top.