The hair I'm wearing is the Kinky Curly Human Hair Blend Extensions which I bought from a hair company called Jorie Hair. It comes in a set of 3 Bundles – 14inch, 15inch & 16inch with a tiny 14inch closure.
Initially, when I received the hair, I first thing I was drawn to was how pretty the curls were, the hair was quite soft. The weft was well constructed and there was no distinctive smell.
I didn't do any prior prep to the hair in terms of co-washing, but literally went straight to making it into a wig. In terms of the application of how I made it into an afro-style wig, I just followed this tutorial from Freebornnoble on YouTube which was super easy. I did double my weft for the back and single the wefts at the front, also I used the closure it came with as well as created another closure both mid-front. Once done I trimmed the very front (2-3 inches to create the fringe and 1 inches for the outer-edge), to frame the face.
When it comes to styling, I've been wearing it as a full-on big afro, with two side bangs falling in front and I love it!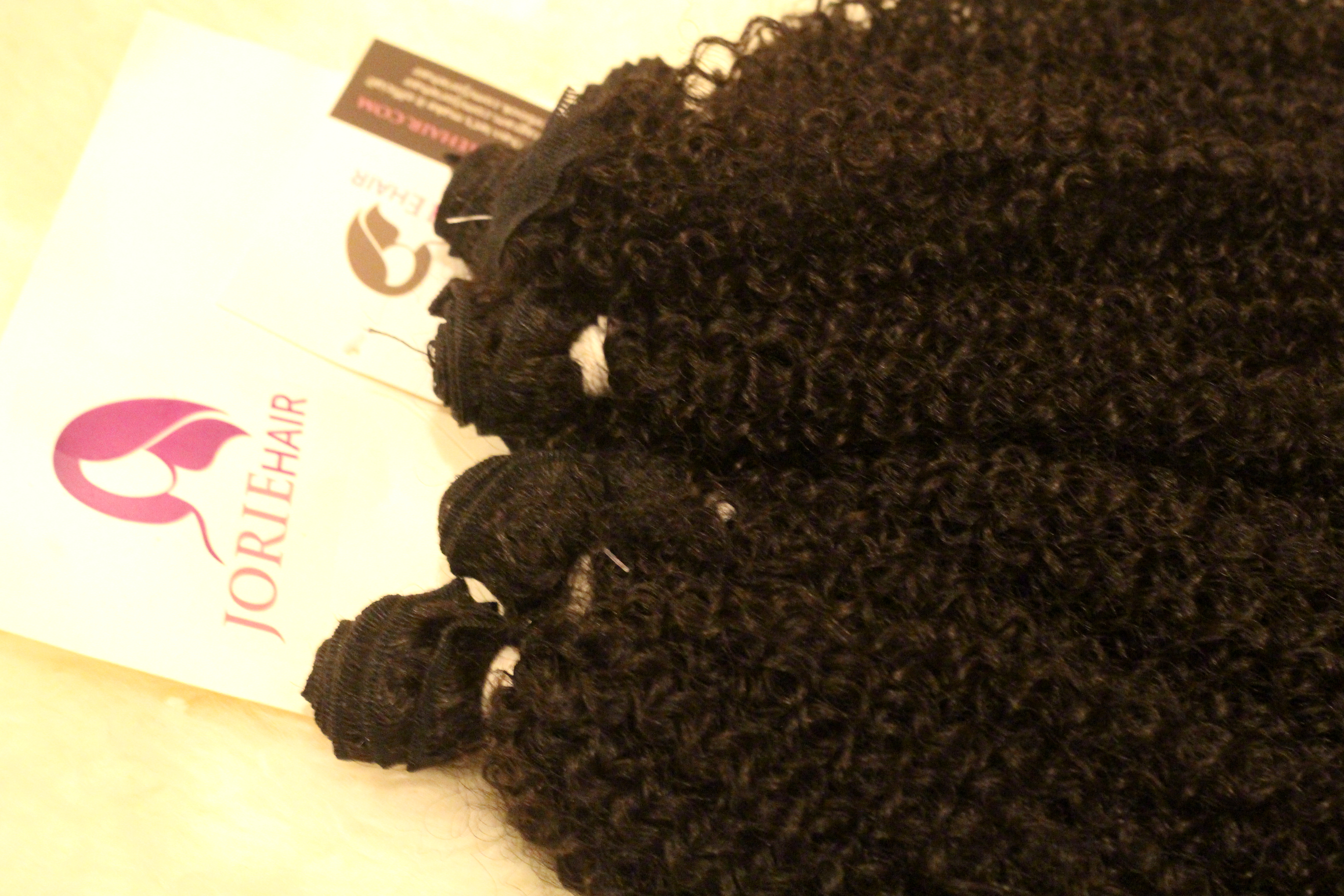 Pros:
Super Affordable, literally the cheapest hair ever.
Little to no shedding.
Easy to maintain and style.
Fast shipping (3-5 working days UK -> Irl).
Easy to make into a wig.
No strong smell.
Creates that sassy diva look, which I've totally been loving.
Perfect winter hair, keeps you warm.
Cons:
Human hair, so you can't bleach or dye the hair.
Doesn't get wet. When washing/ co-washing the hair doesn't soak up water, the water just stays on the top. Which makes it hard to revitalise the curls.
Difficult to wear in extremely hot weather, as the afro is almost like a hat.
Question it's longevity.
Conclusion: ★★★★ (4.5 stars)
Direct link to hair: 3 Bundles + mini closure
Wig making accessories:
Direct link to: Wig Cap 
Direct link to: Mannequin Head
Direct link: Elastic Band (used to ensure wig security.)
To add life to the hair and help revitalise the curls, I spritz it every morning with a conditioner and water spray (1 part conditioner to 4 parts water)