Day 1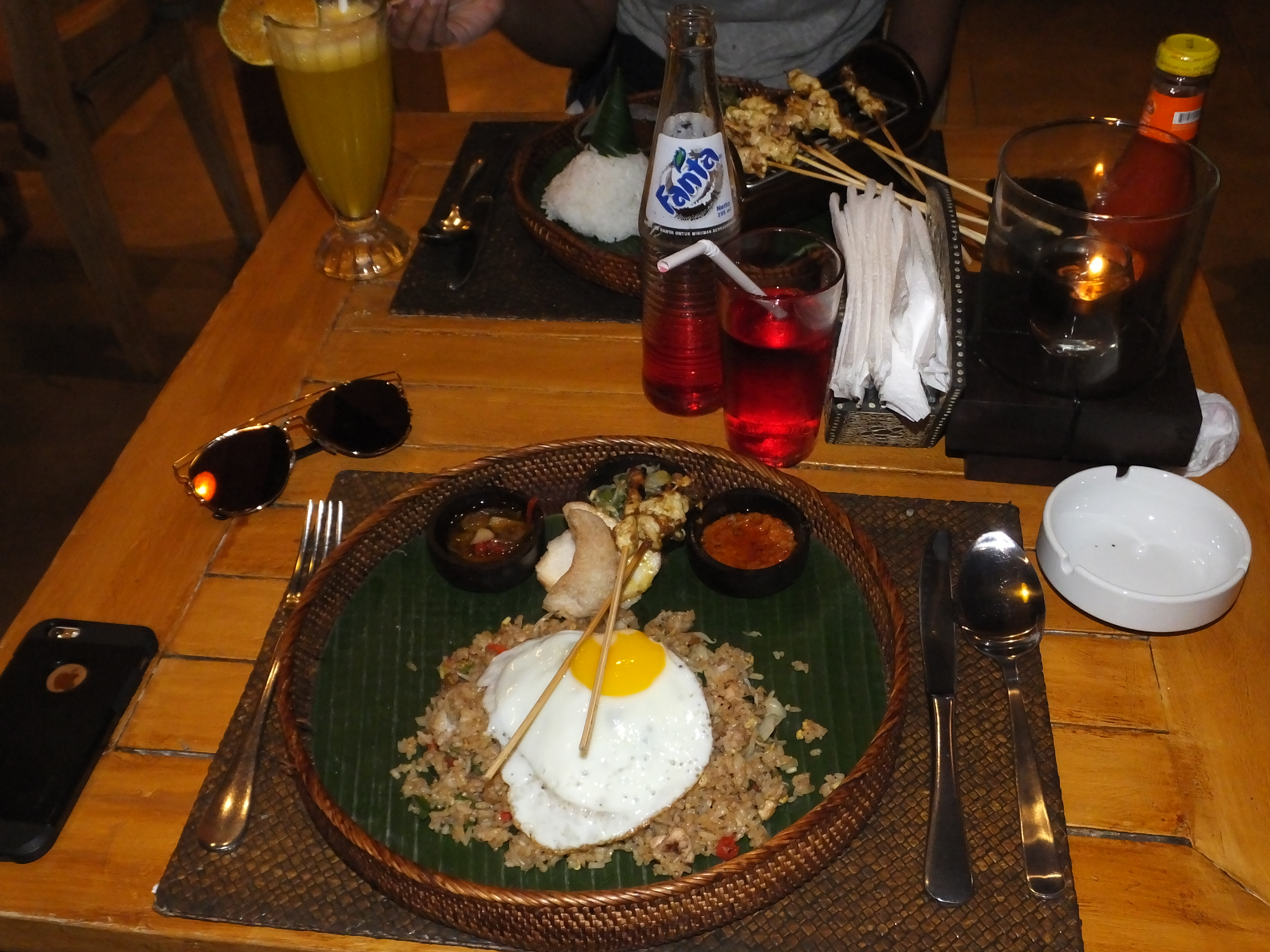 Despite having a reasonable early flight, we hadn't the chance to do much today. After arriving in Bali early afternoon, we got a taxi (grab) to Ubud, which took forever (two hours) due to the bad traffic. Once we got there, we checked into our homestay and starving, we went to look for food and explored the town a little. Since it was Friday, the streets were crazily busy, with motorbikes, cars and tourists everywhere! We ate from the restaurant the Paon, I got Nasi Goreng Bali (fried rice with fried egg on top, crackers and satay) with some fanta. For my first meal in Bali it was quite nice.
Day 2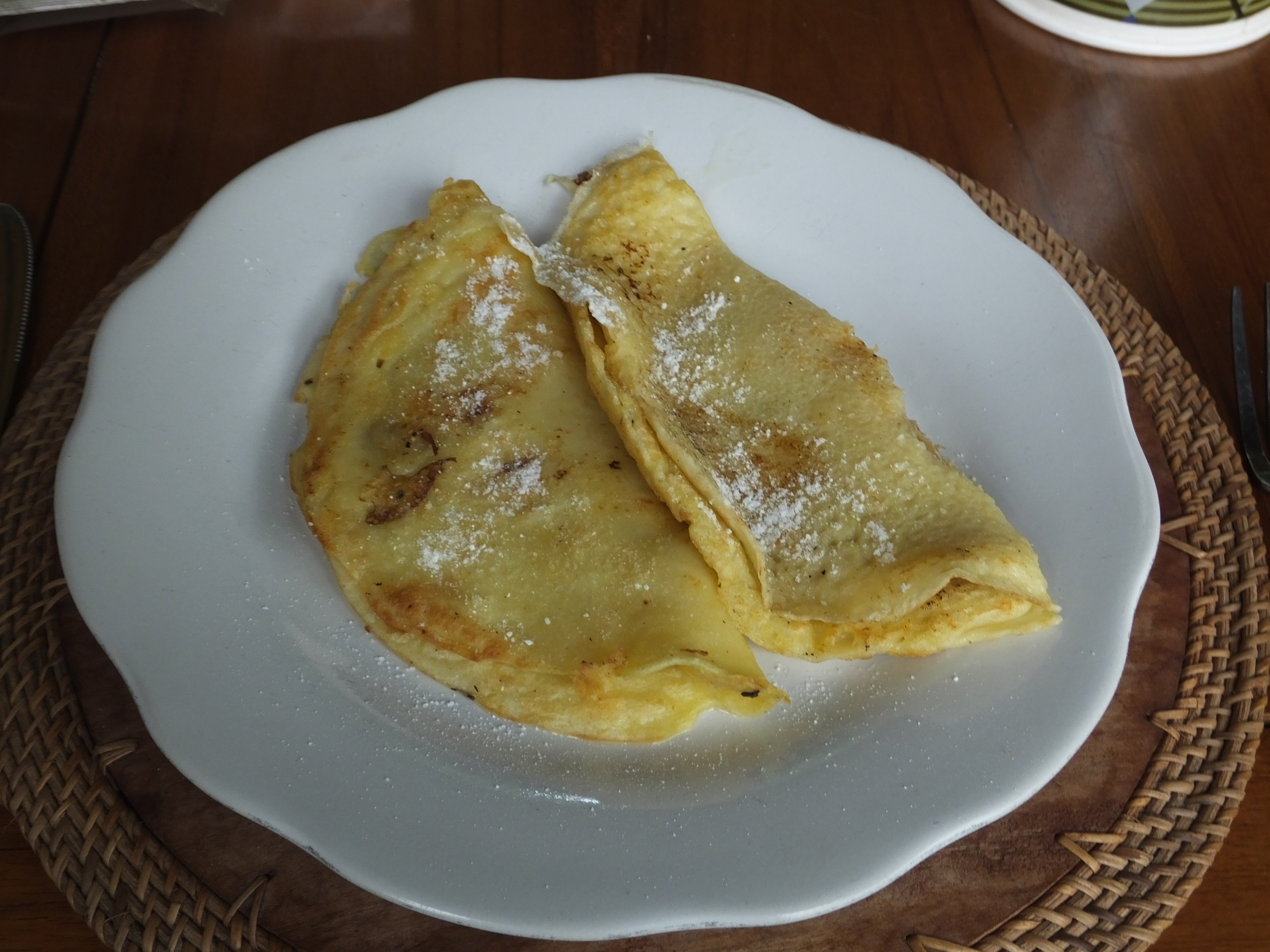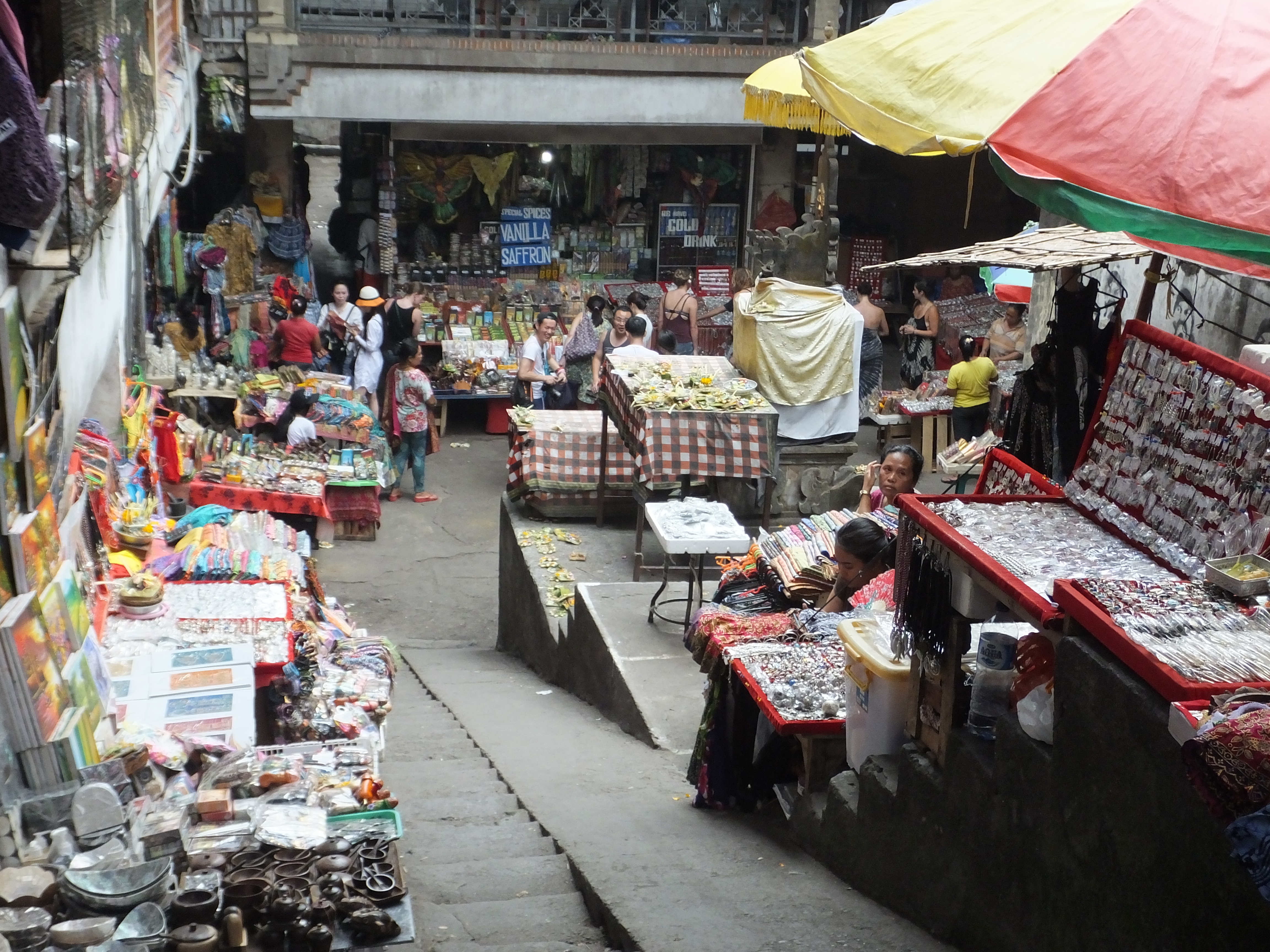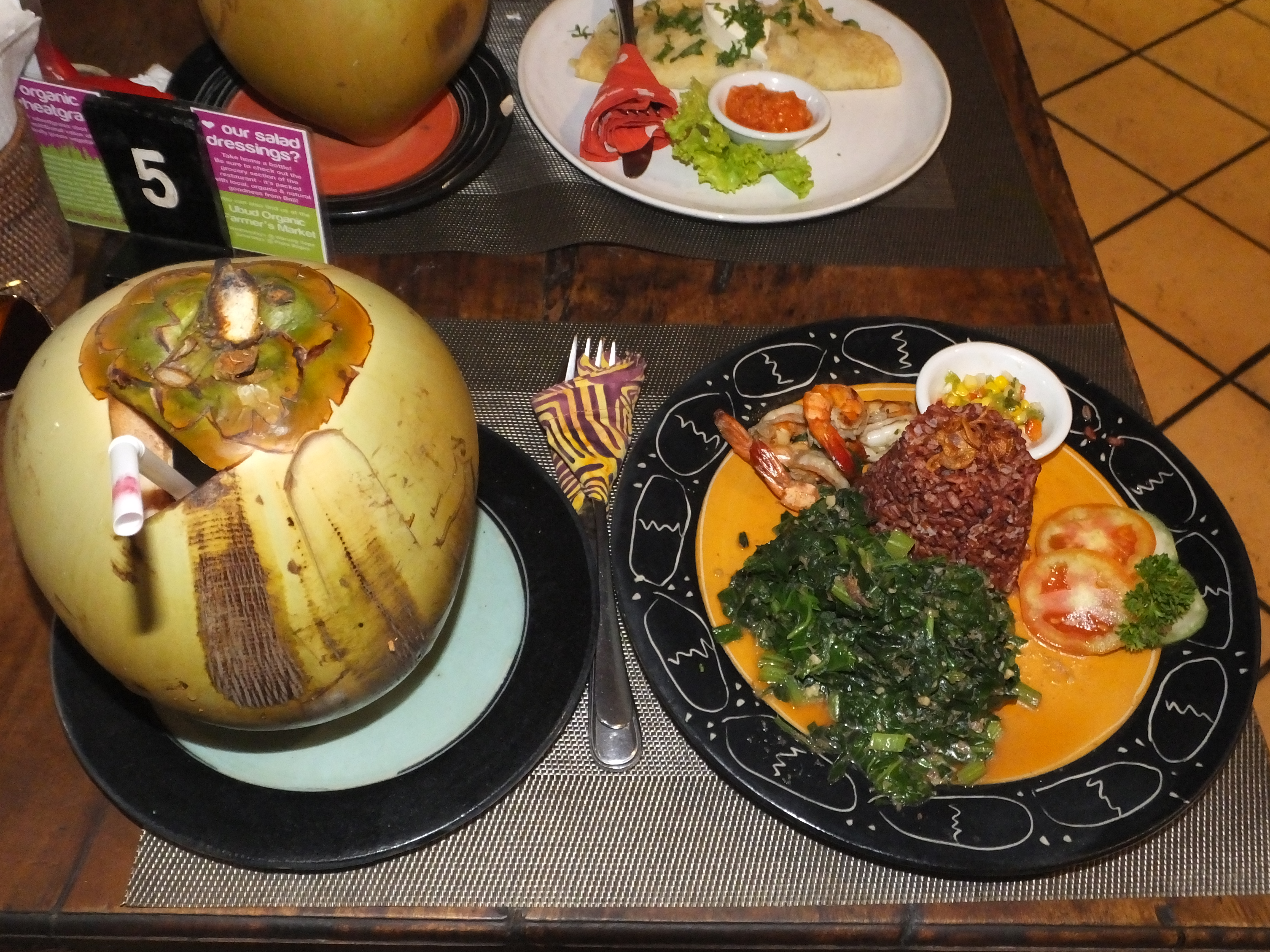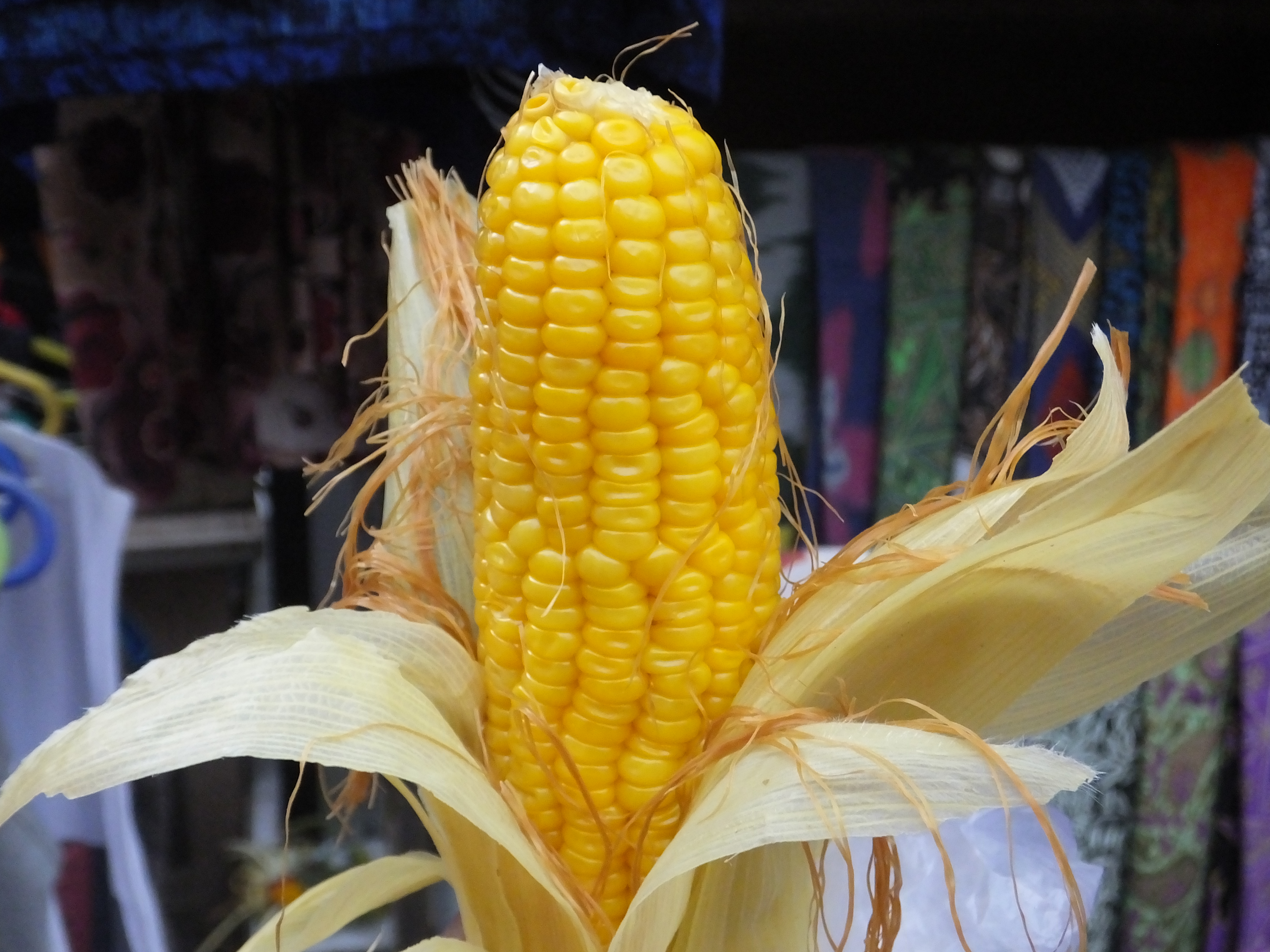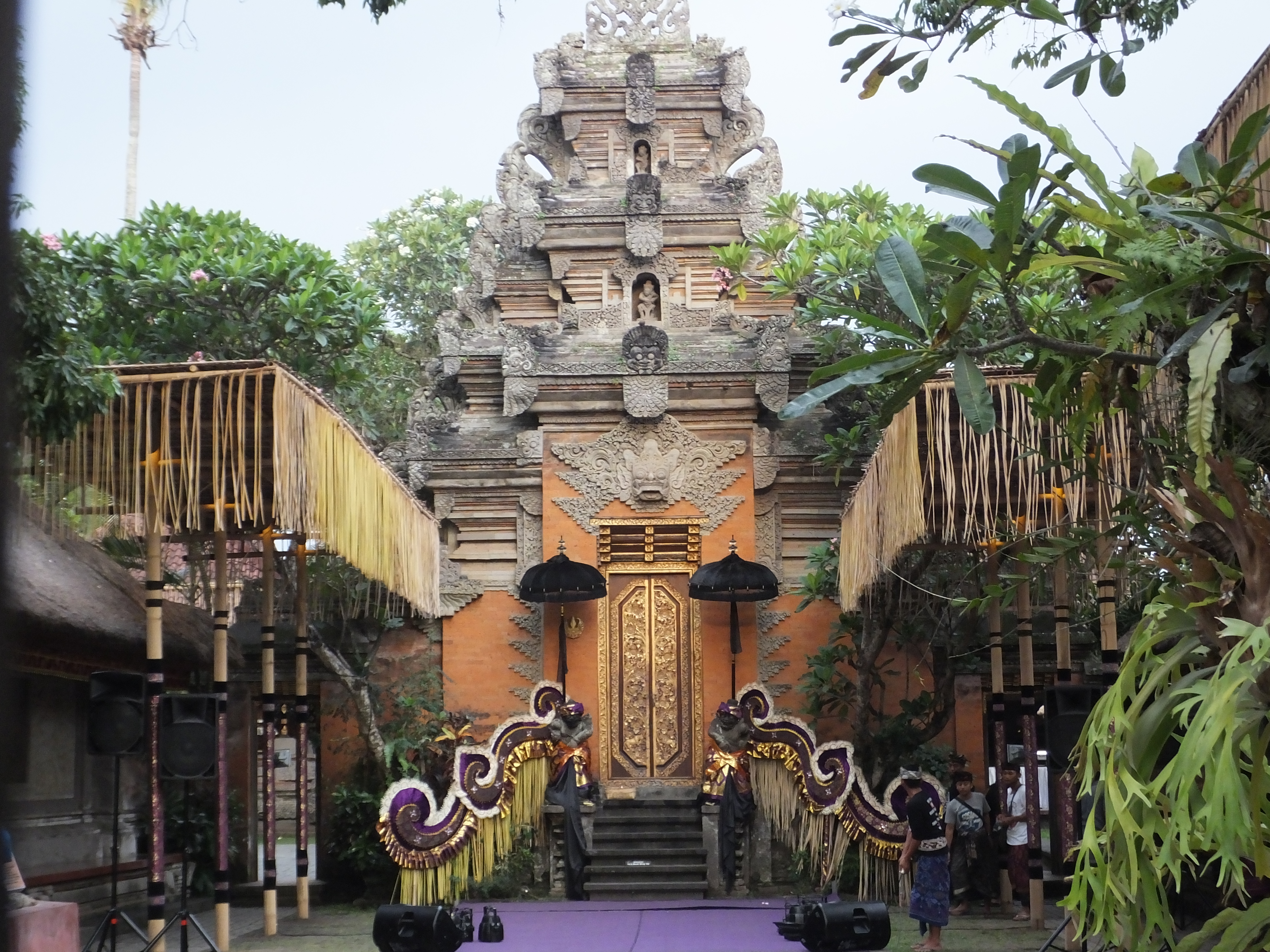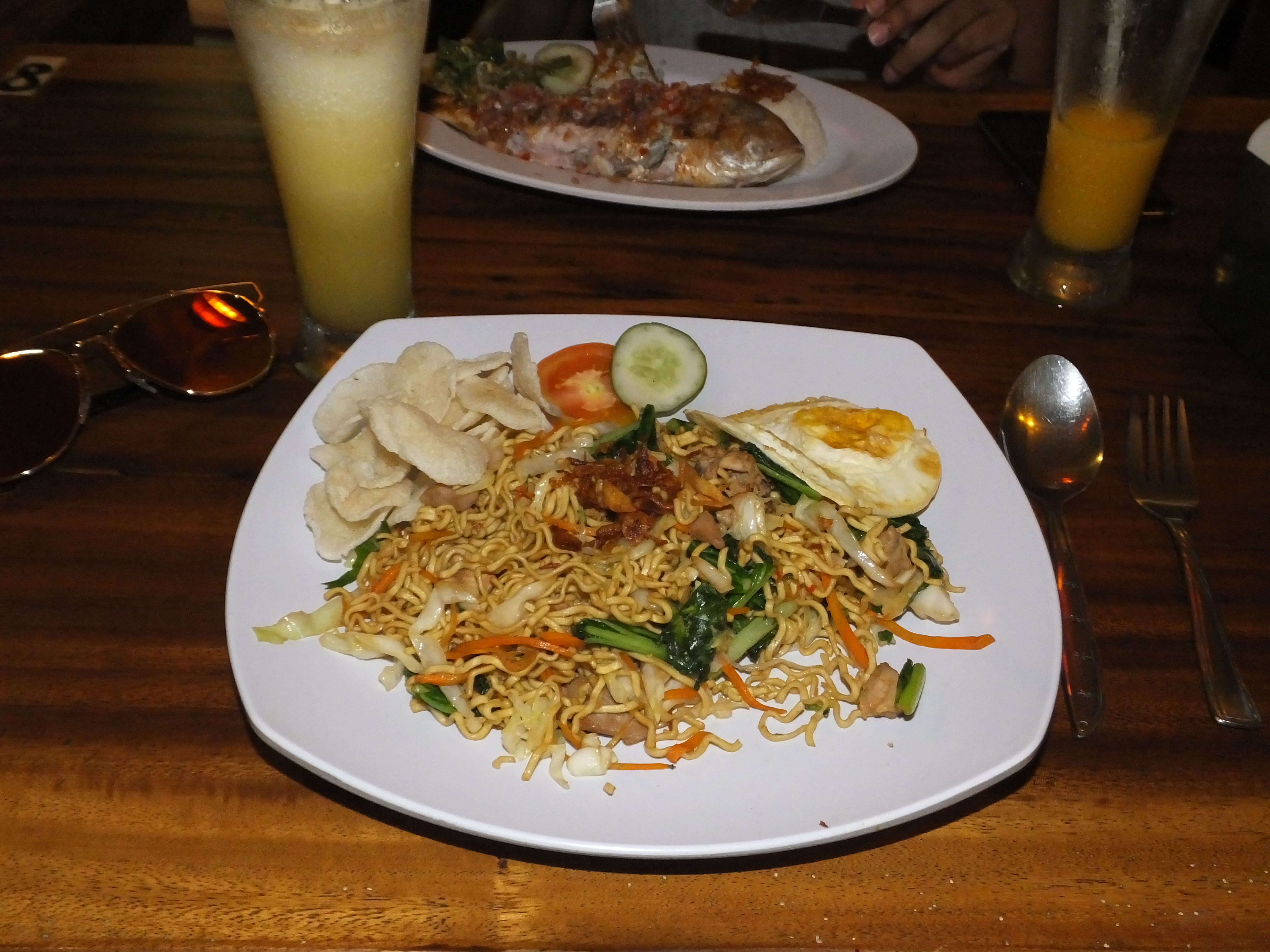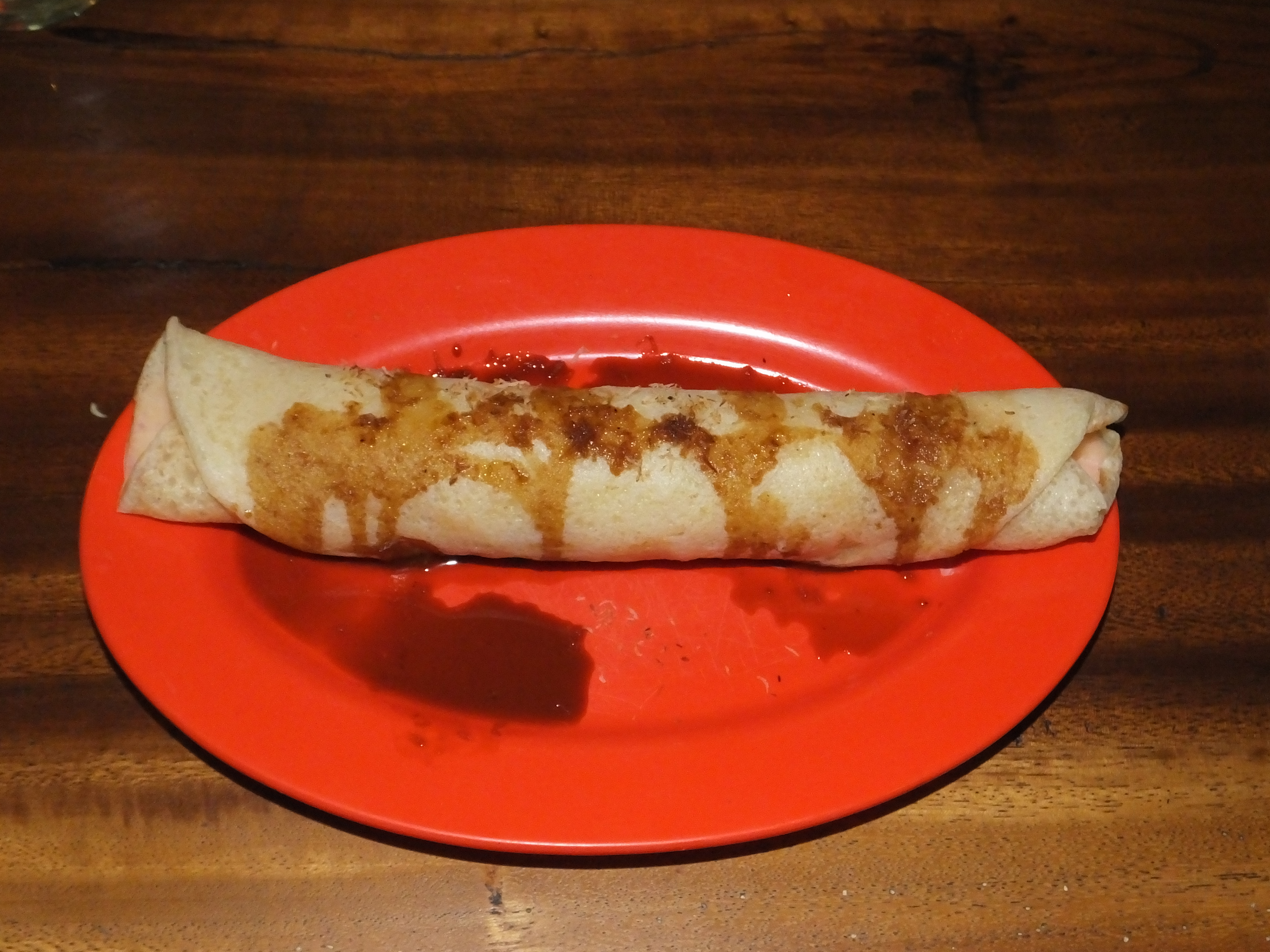 Today I started the day with some banana pancakes for breakfast, which I absolutely loved! Afterwards we went to Ubud's local street market and surprisingly enough I actually didn't buy anything since I knew I'll be leaving the hot and humid climate soon. For lunch I had Fresh Garden Stir Fry (prawn stir-fried with seasonal garden veggies & red rice) with some fresh coconut from the restaurant Juice Ja Café. Honestly I really didn't like the meal at all, I found it quite tasteless and the coconut was bitter and warm. Unsatisfied I got some fresh corn from the street market, which was soo good. We then went to visit Ubud's palace which was okay I guess, honestly there wasn't much to see or do there.
Later for dinner we went to the restaurant Gusti Home Stay & Warung Balu, where I got Mie Goreng Ayam (fried noodles with chicken, eggs and crackers), pineapple juice and for dessert Balinese Crepes (rolled banana crepes served with grated coconut and Balinese sugar on top), the food itself was good while the drink was superb.
Day 3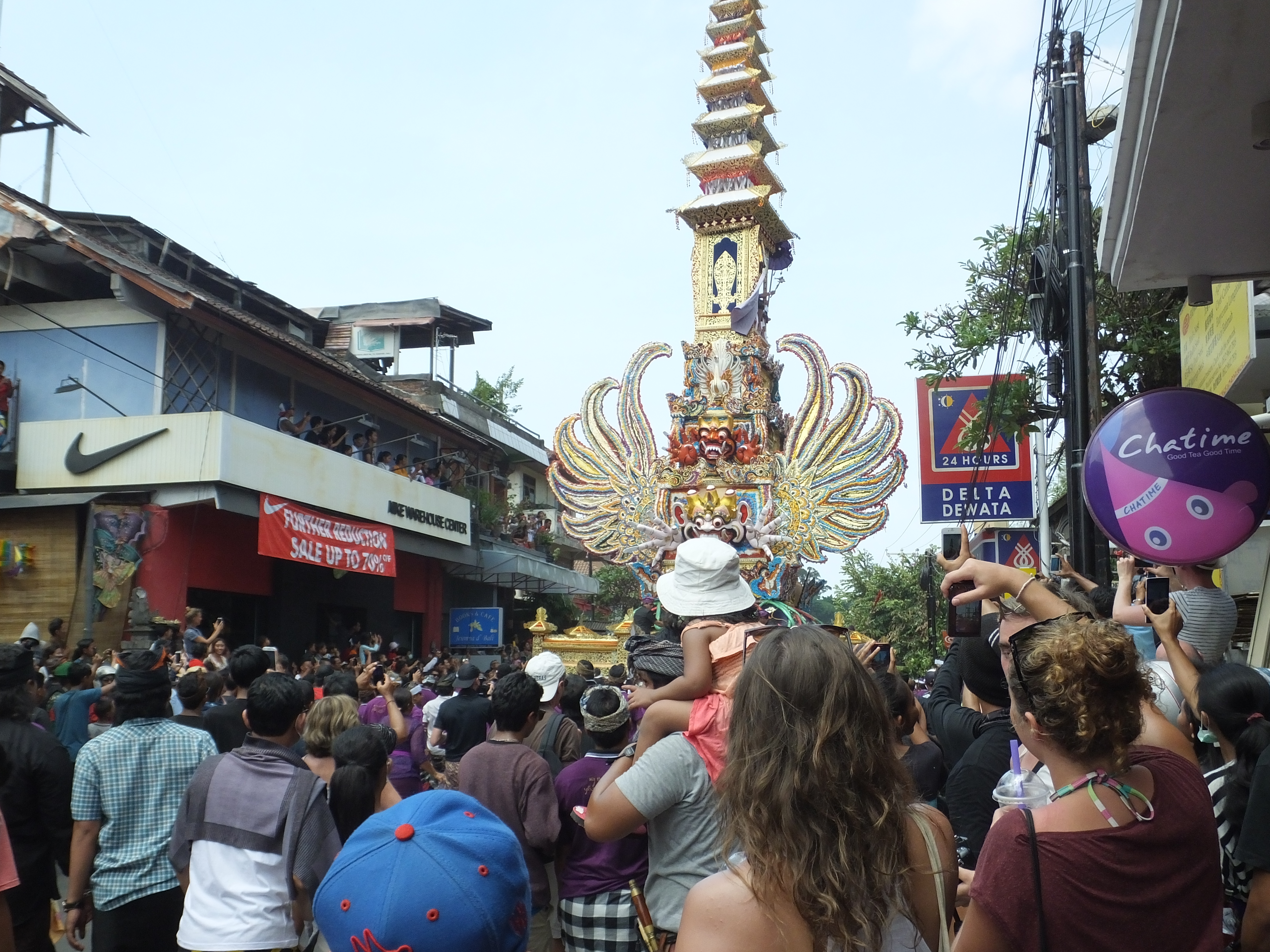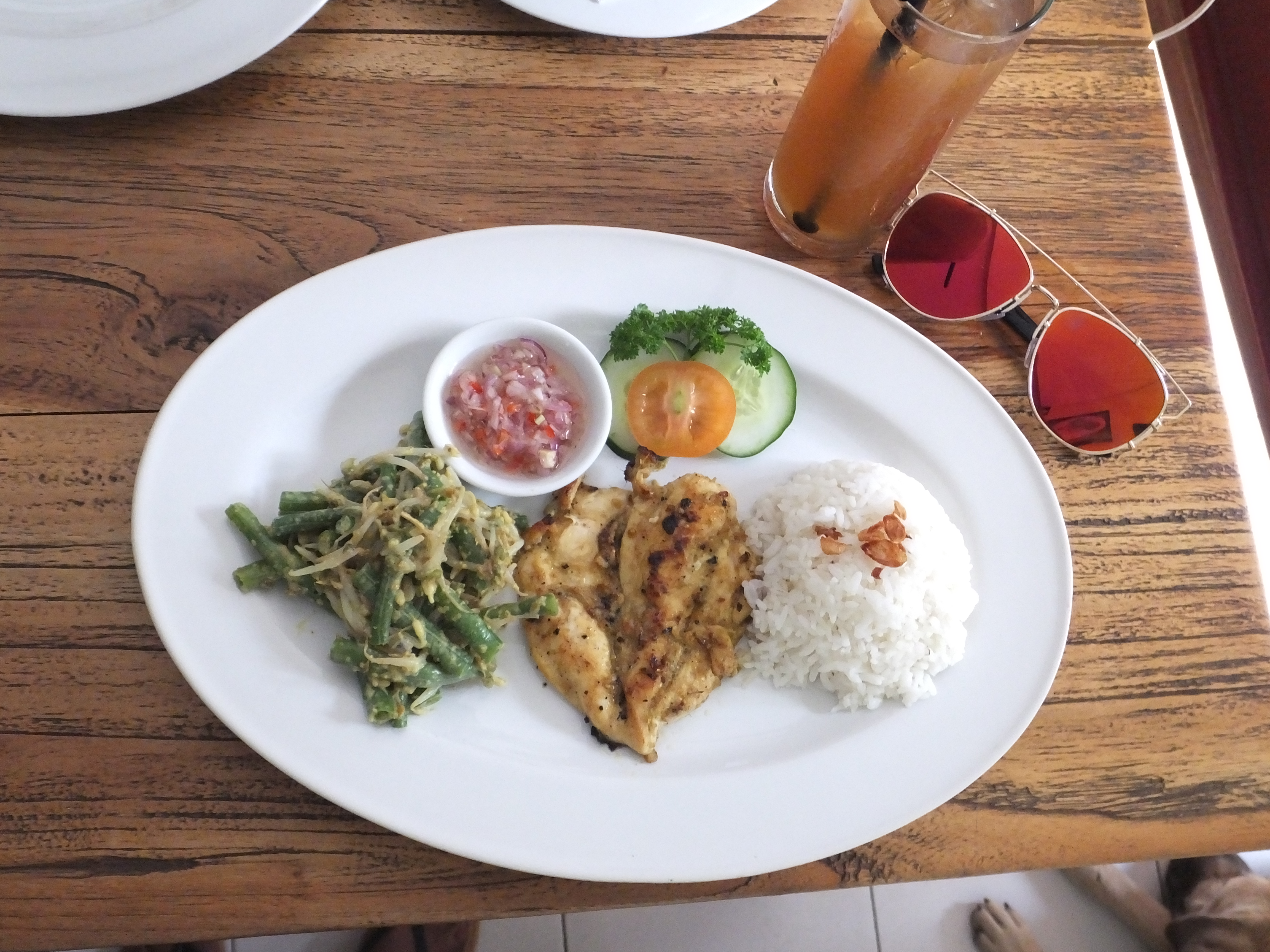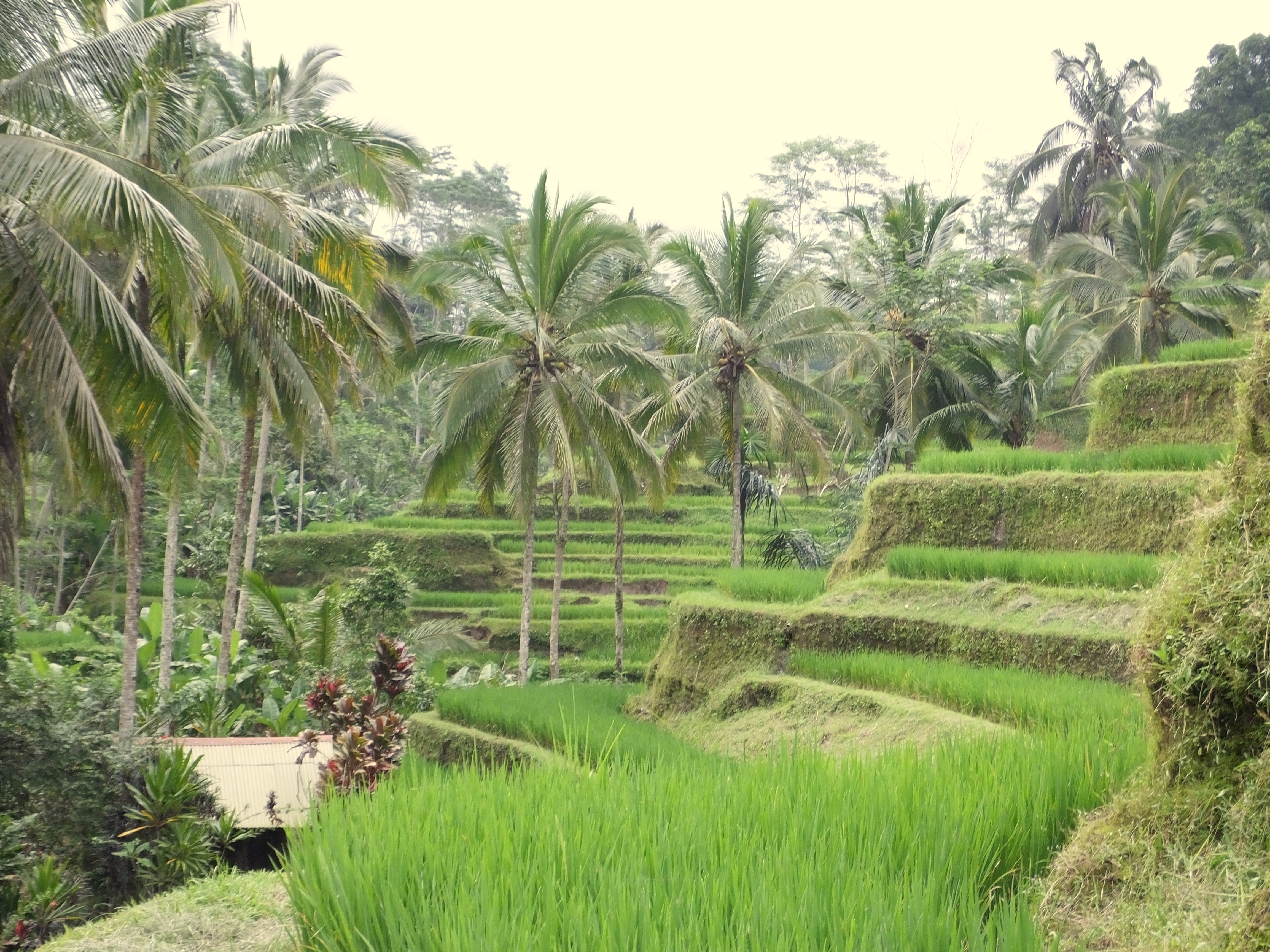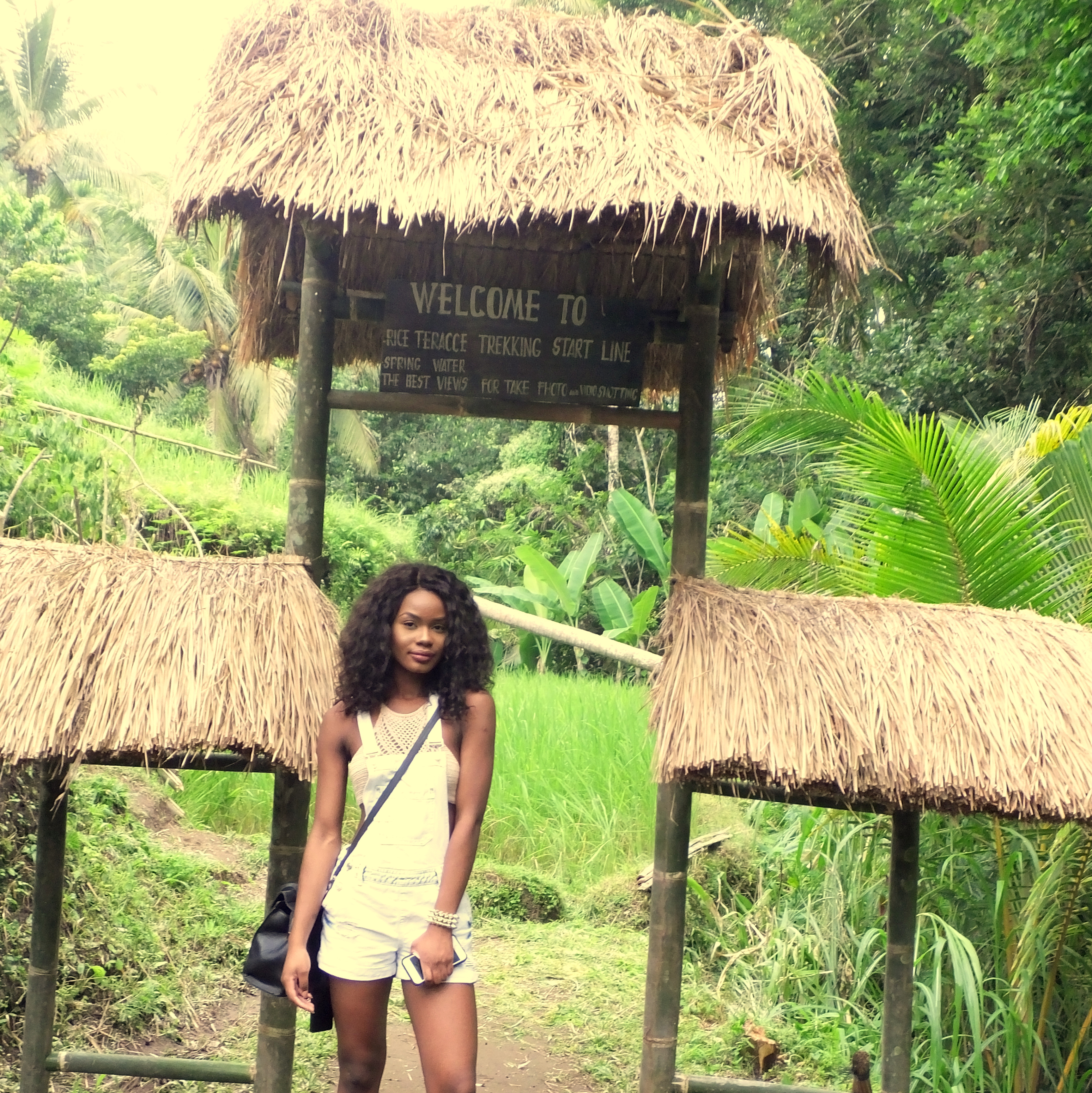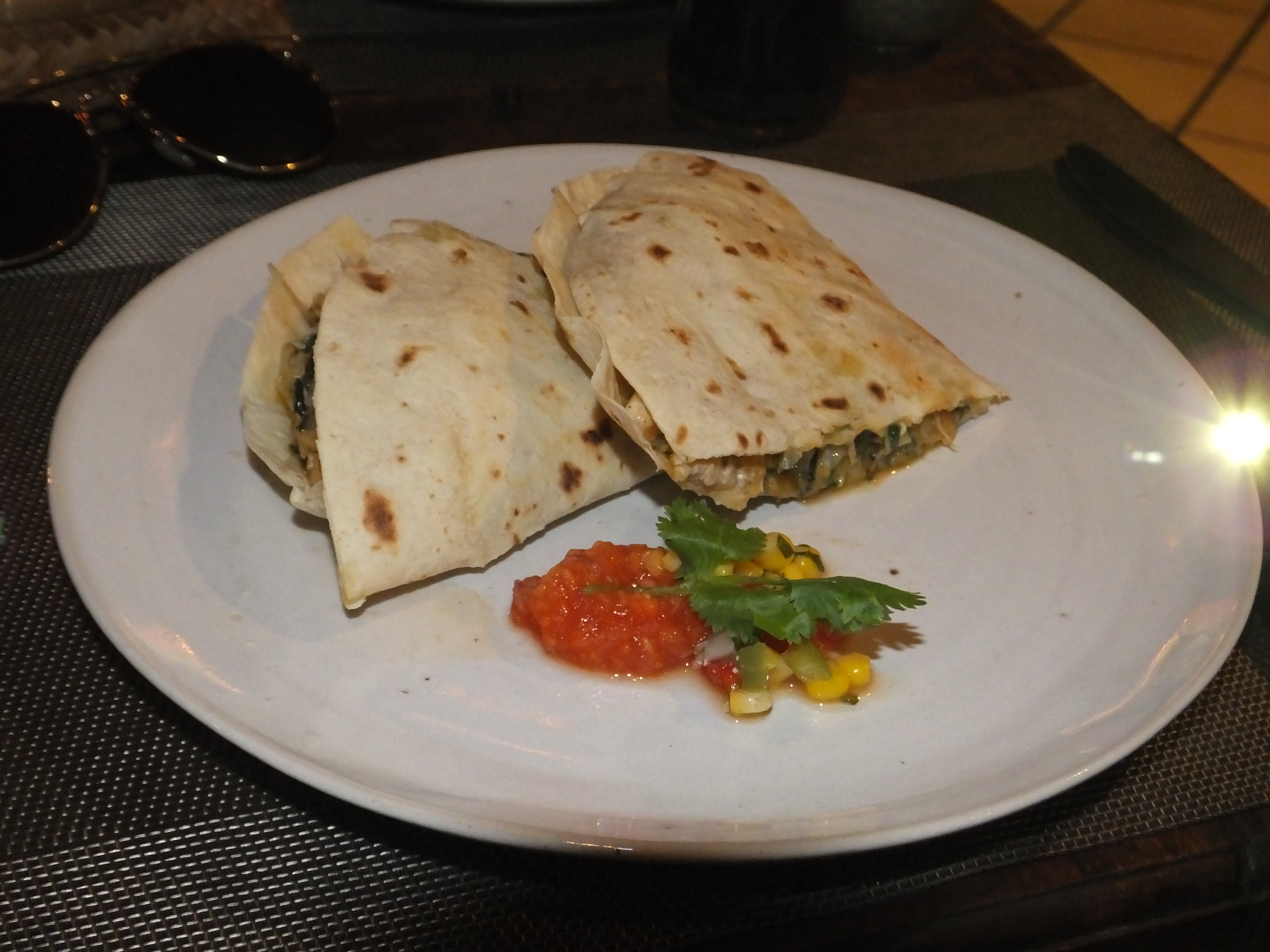 Today was quite interesting. As there was a royal cementation ceremony, the streets were packed with people everywhere! I don't remember when last I'd seen so much people cramped in one place. Due to that, we didn't have electricity for most of the day and roads were blocked which meant we couldn't go anywhere. So we just decided to have lunch from a restaurant called Ne Warung. I got Ayam Panggang (grilled chicken breast marinated with authentic Balinese sauce, served with sayur kalasan and steamed rice) with Ice Lemon Tea. Honestly this was one of my favourite Balinese dish, the chicken was just so well marinated.
Once the ceremony was over we finally went to Tegalalang Rice Terrace. Despite almost getting scammed by the locals and being extremely terrified of the utmost heights as we climbed, the area was really beautiful with a calm and refreshing atmosphere.
Later we got a traditional Balinese massage from Rembulan Spa, which was relaxing. Then went back to Juice Ja Café. This time I ordered the Chicken Quesadilla with Coco- Cola, which I quite liked.
Day 4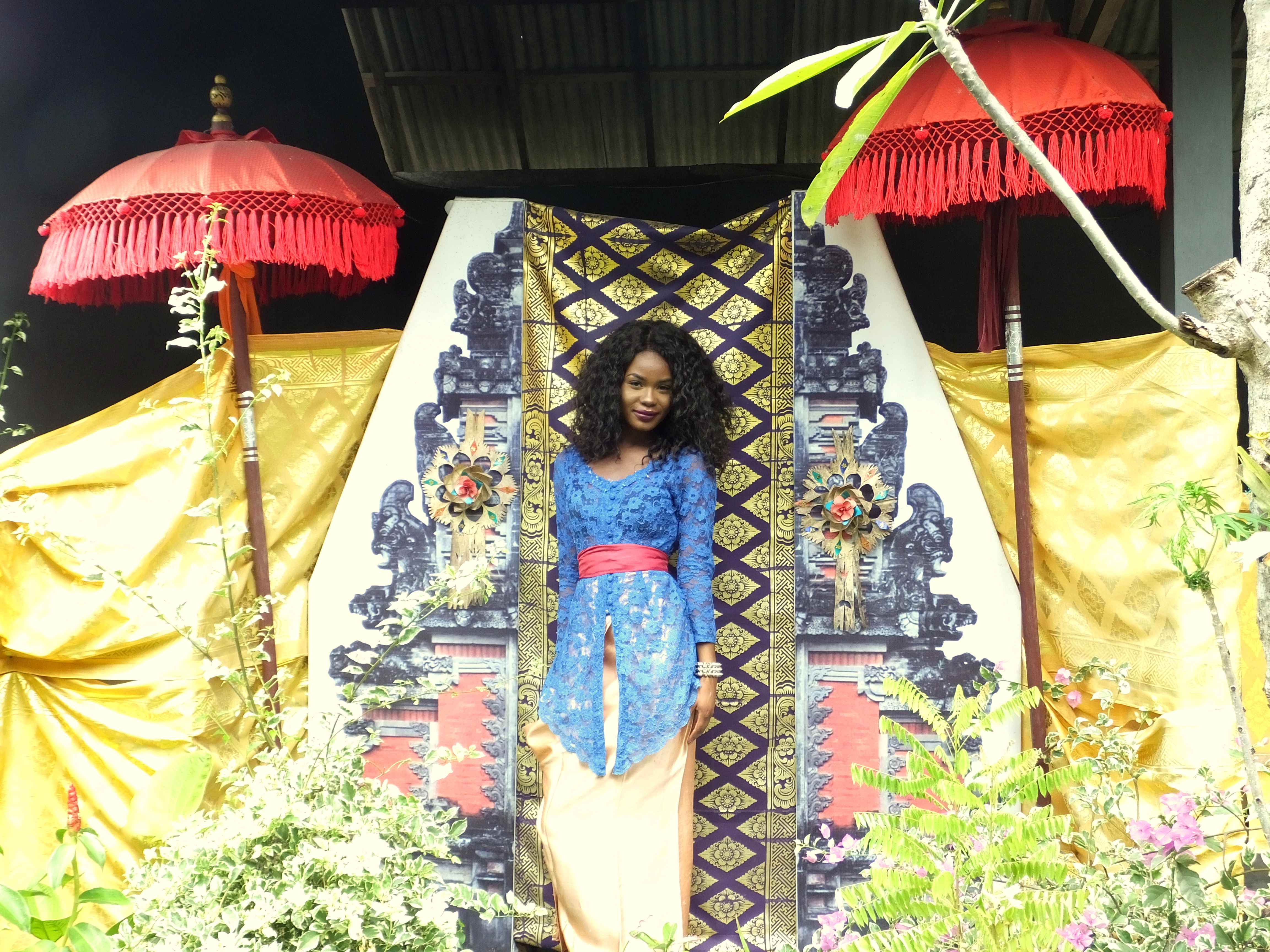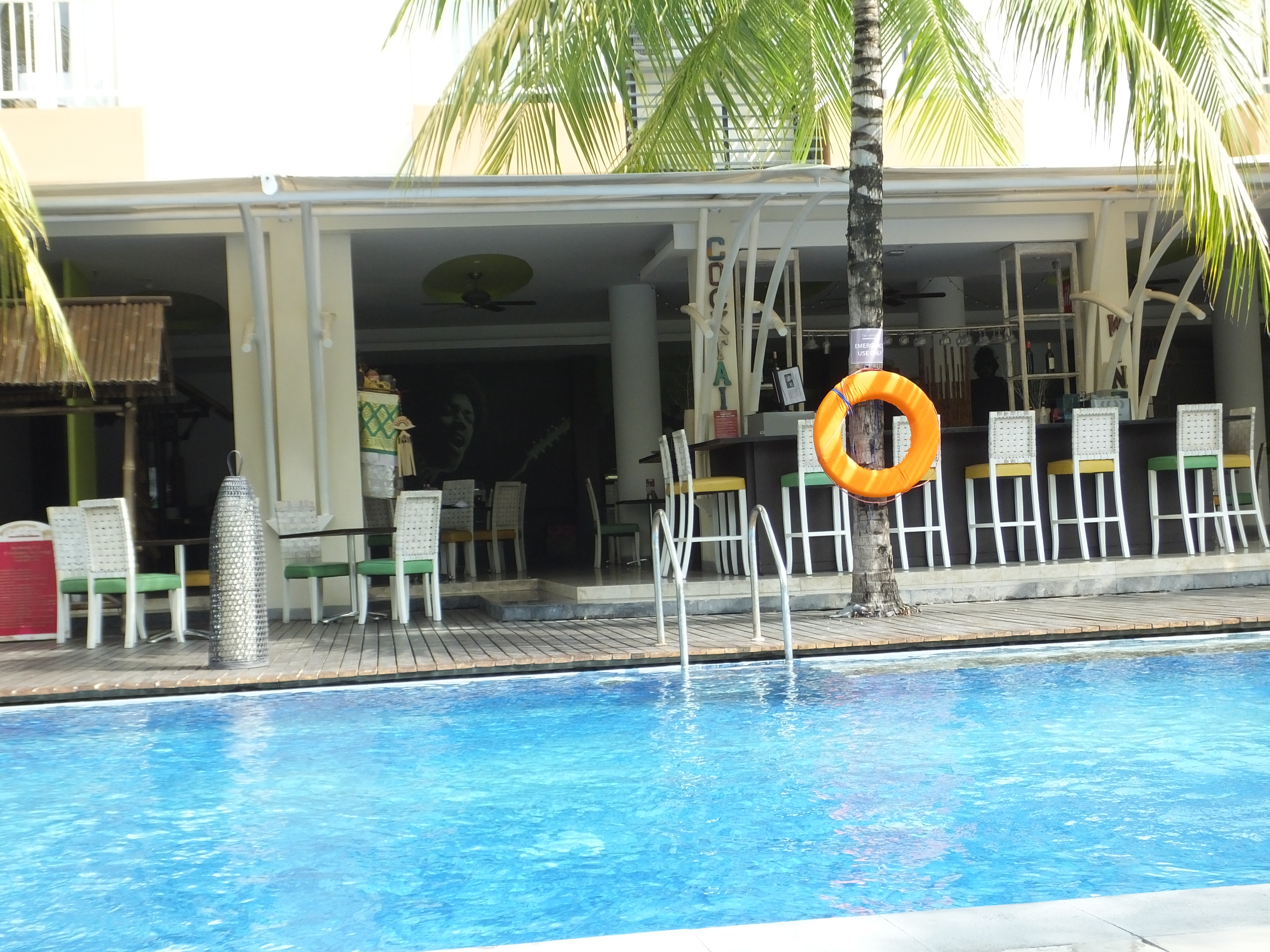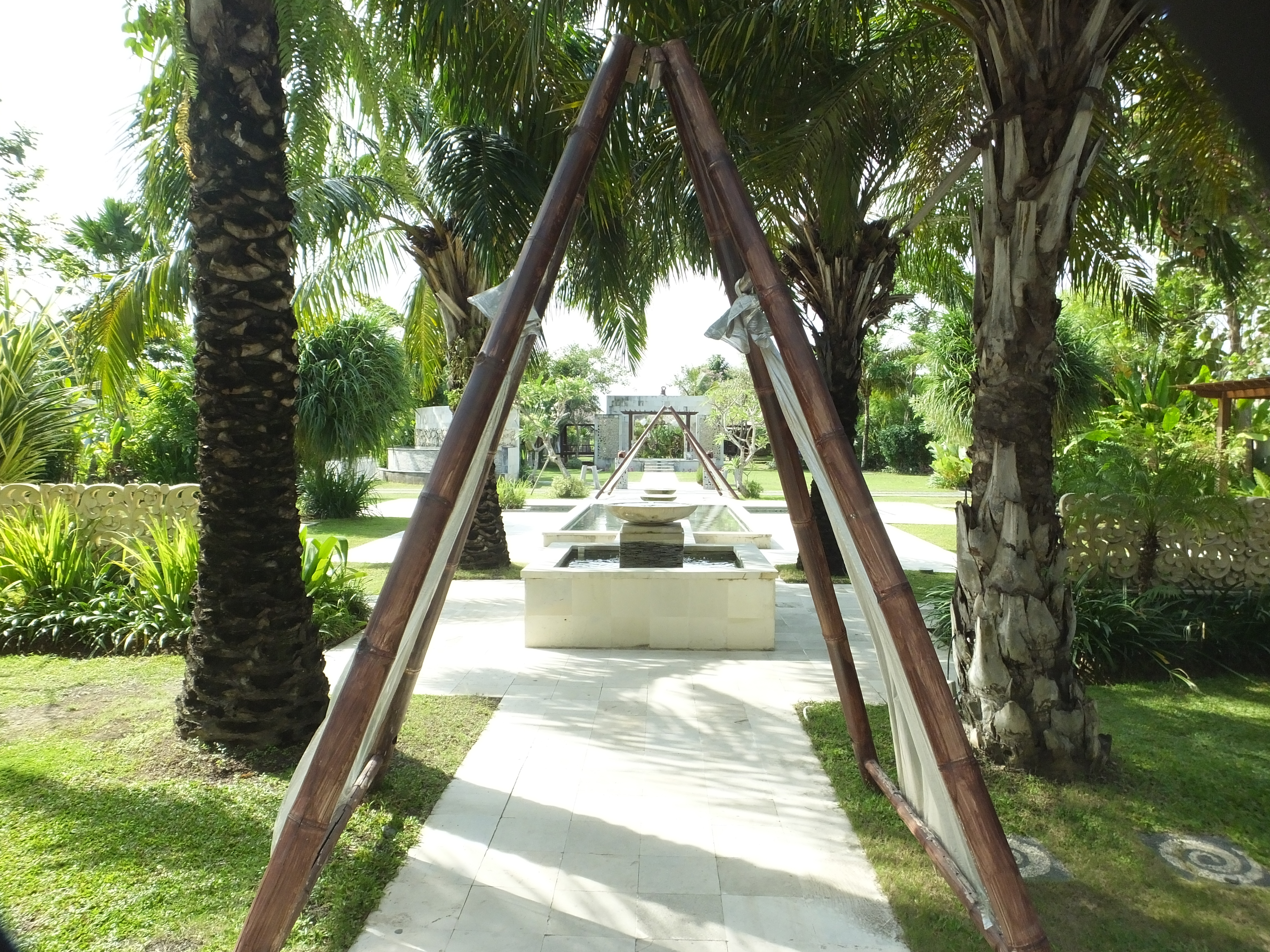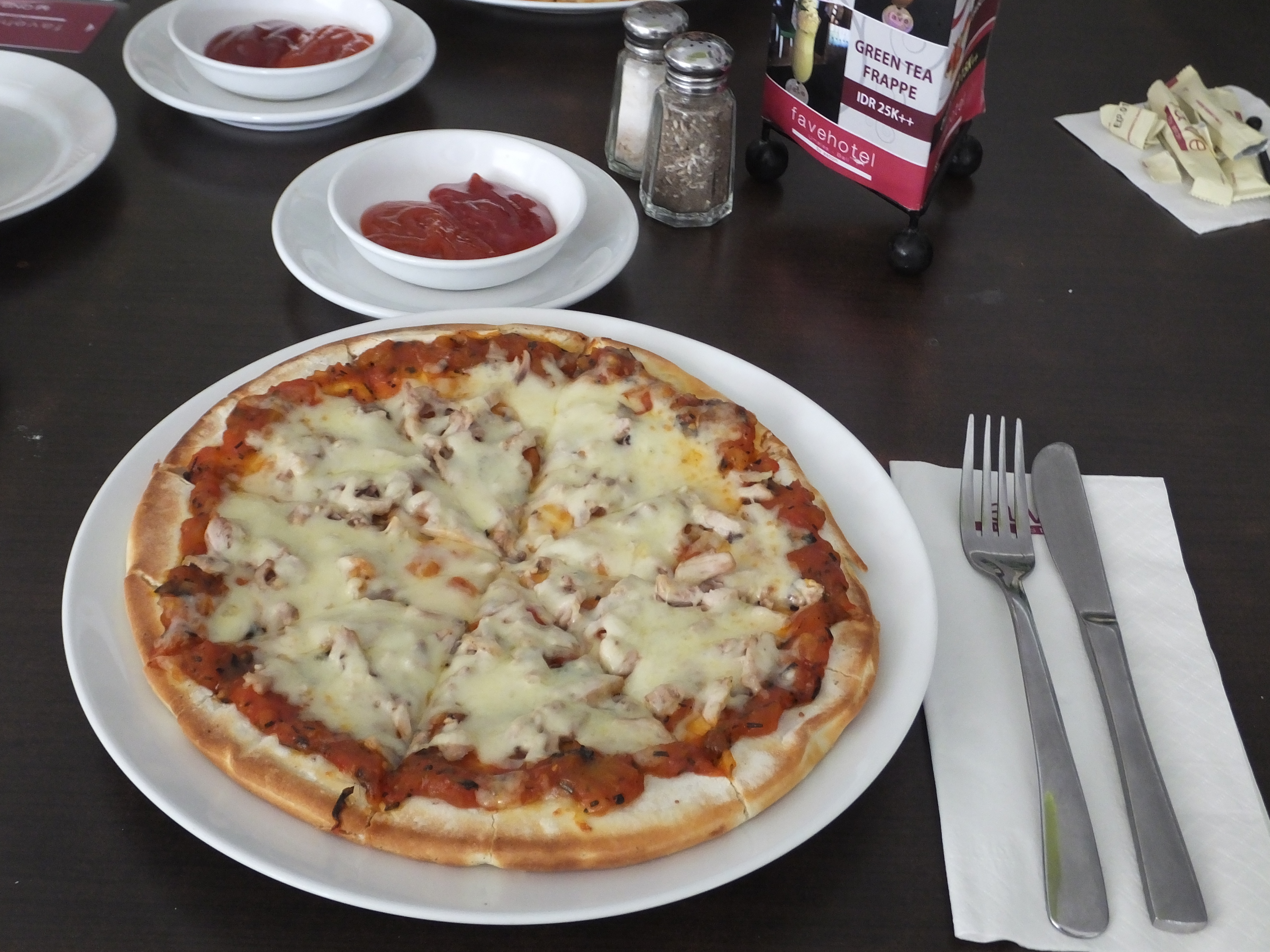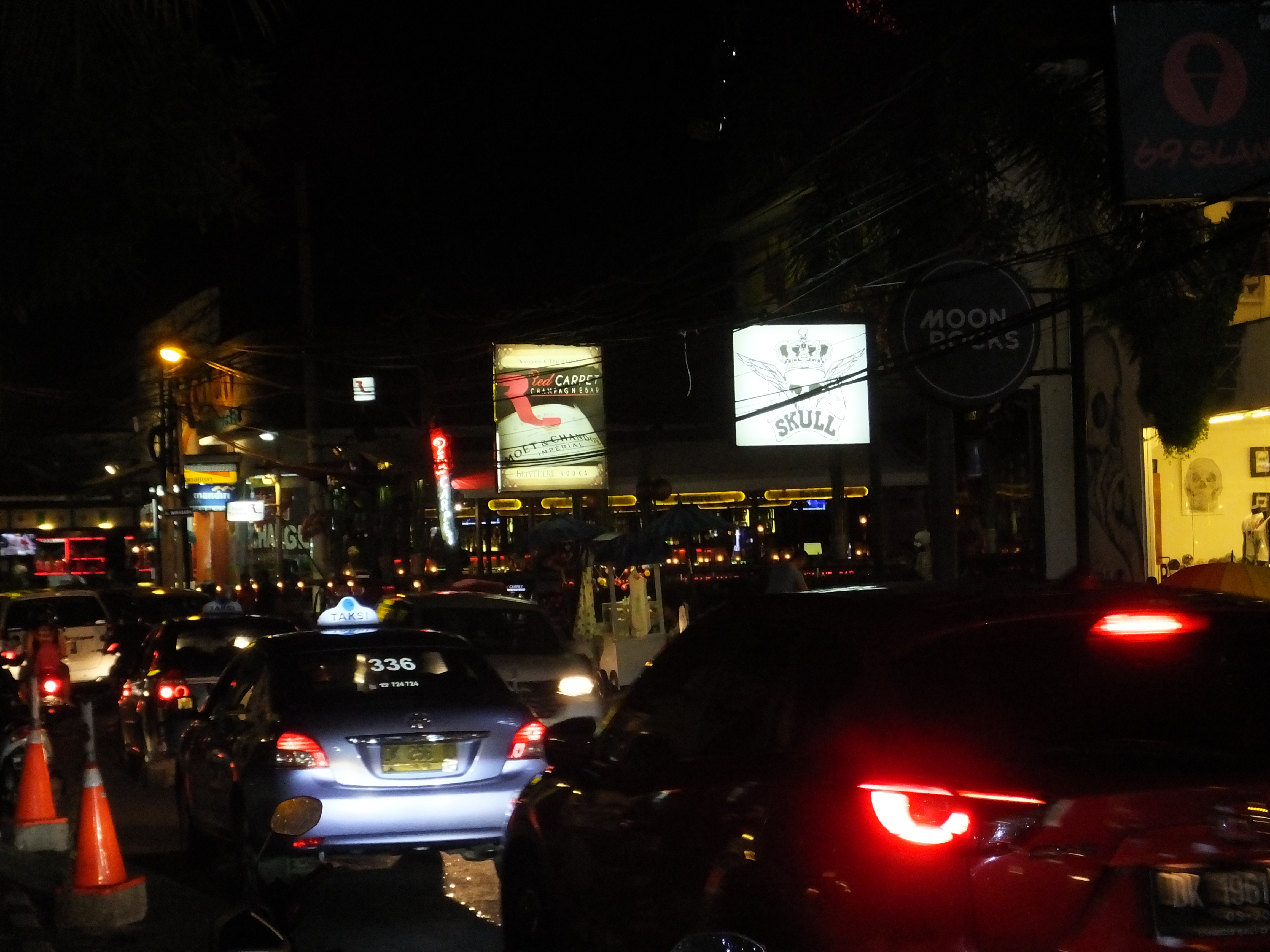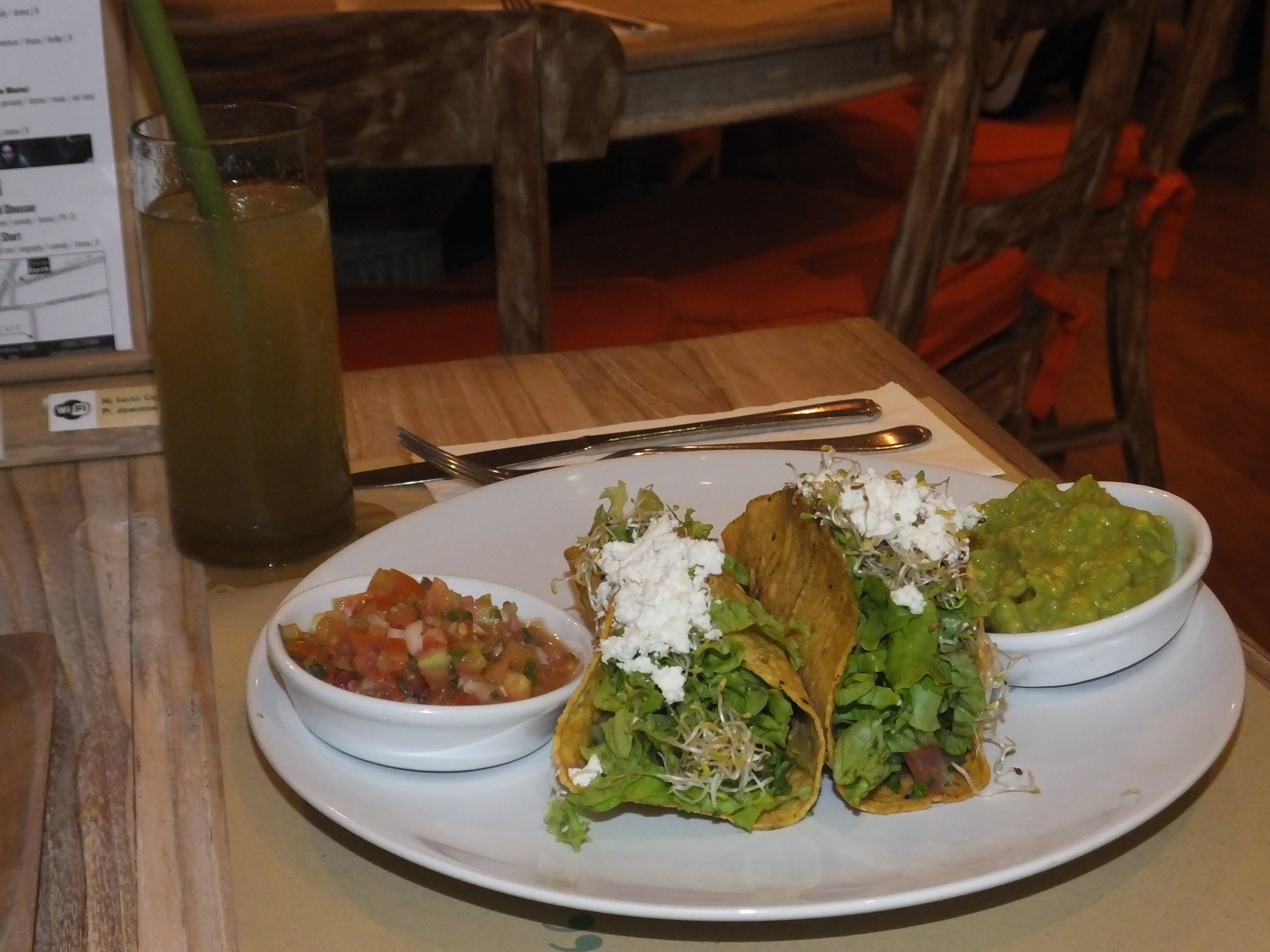 Today we left Ubud and went to Seminyak. I also got the chance to try the traditional Balinese attire, which I fell in love with, it's quite similar to Nigerian attire in some ways. Once we got to our hotel in Seminyak we just chilled by the pool, swam a little and meditated. Then we got pizza for lunch, which was pretty good.
After intrigued by our new location, we went exploring around Seminyak Square and of course on our way, typical me tripped up and broke my sandals so had to walk bare foot until I found a store and bought some slippers. Honestly I much prefer Seminyak, it was more modern in its own way and less crowded. It was also easier to explore and navigate. For dinner we went to the Earth Café, where I got some Holla Mexico Tacos (tacos shells stuffed with black beans & green salad with goat cheese) with Lemonana (a cool mix of lemon, mint and honey). I really didn't like the tacos, felt it was extremely tasteless but on another note I was seriously impressed by my straw which was from a papaya tree, how cool!
Day 5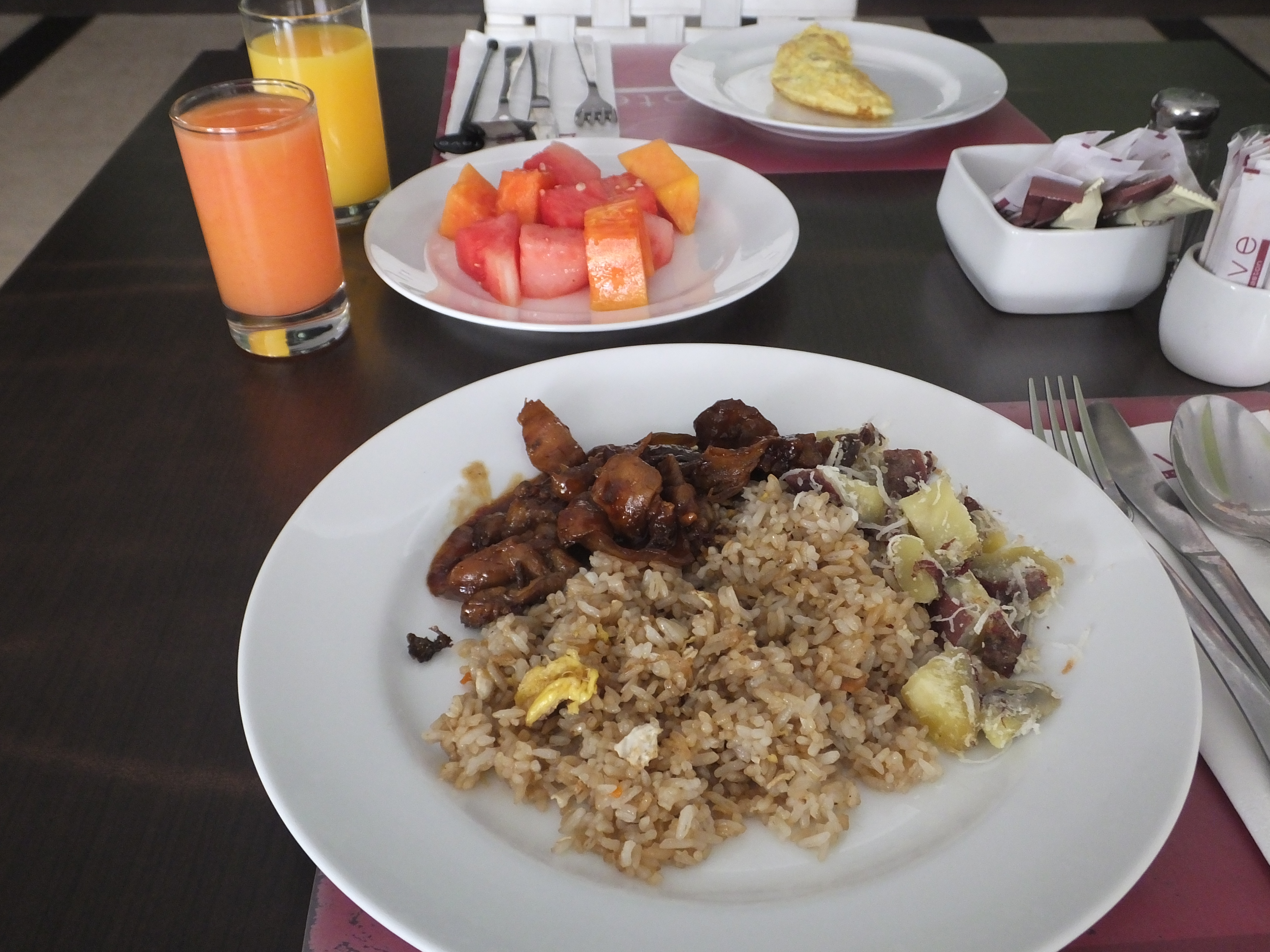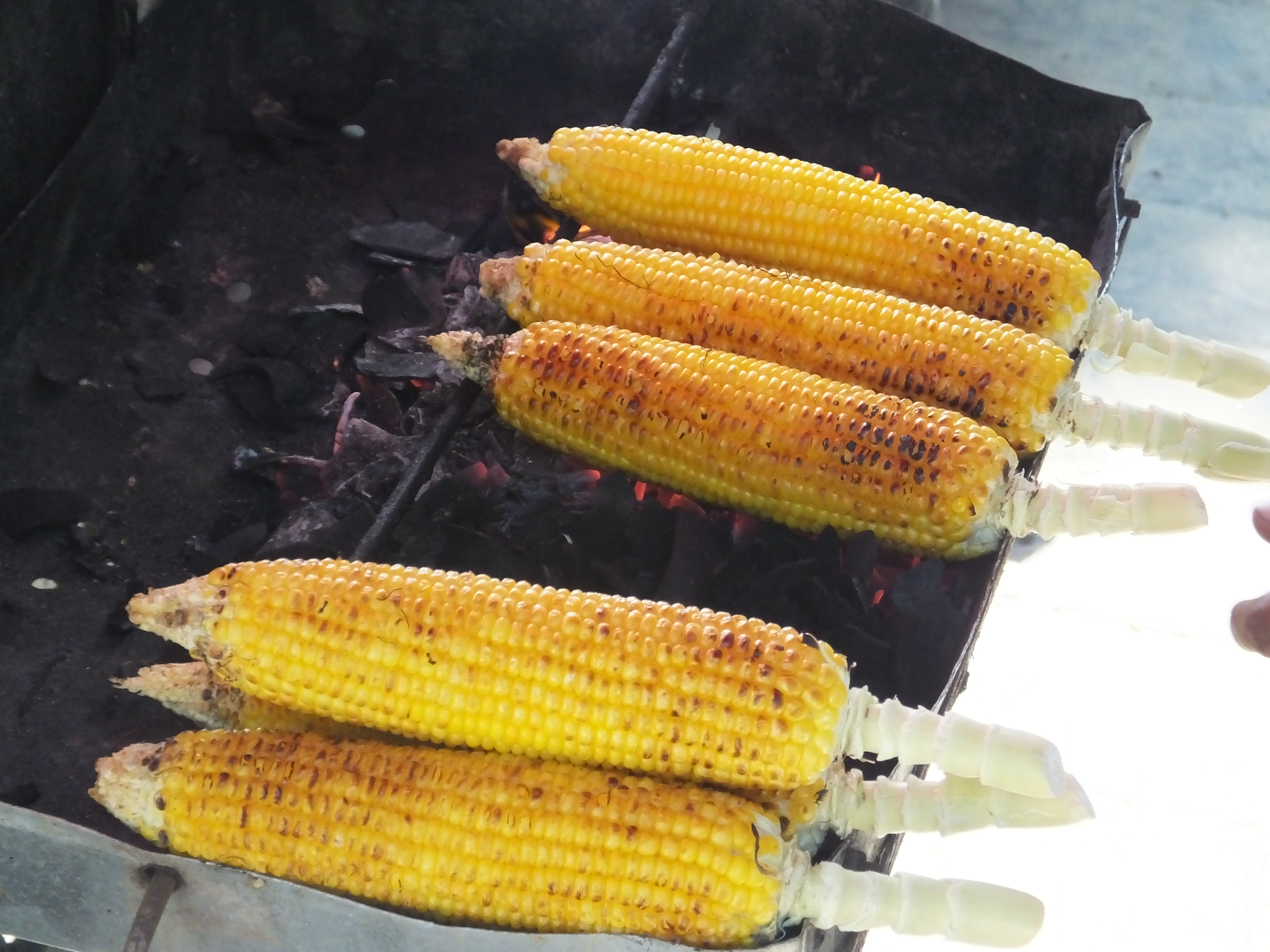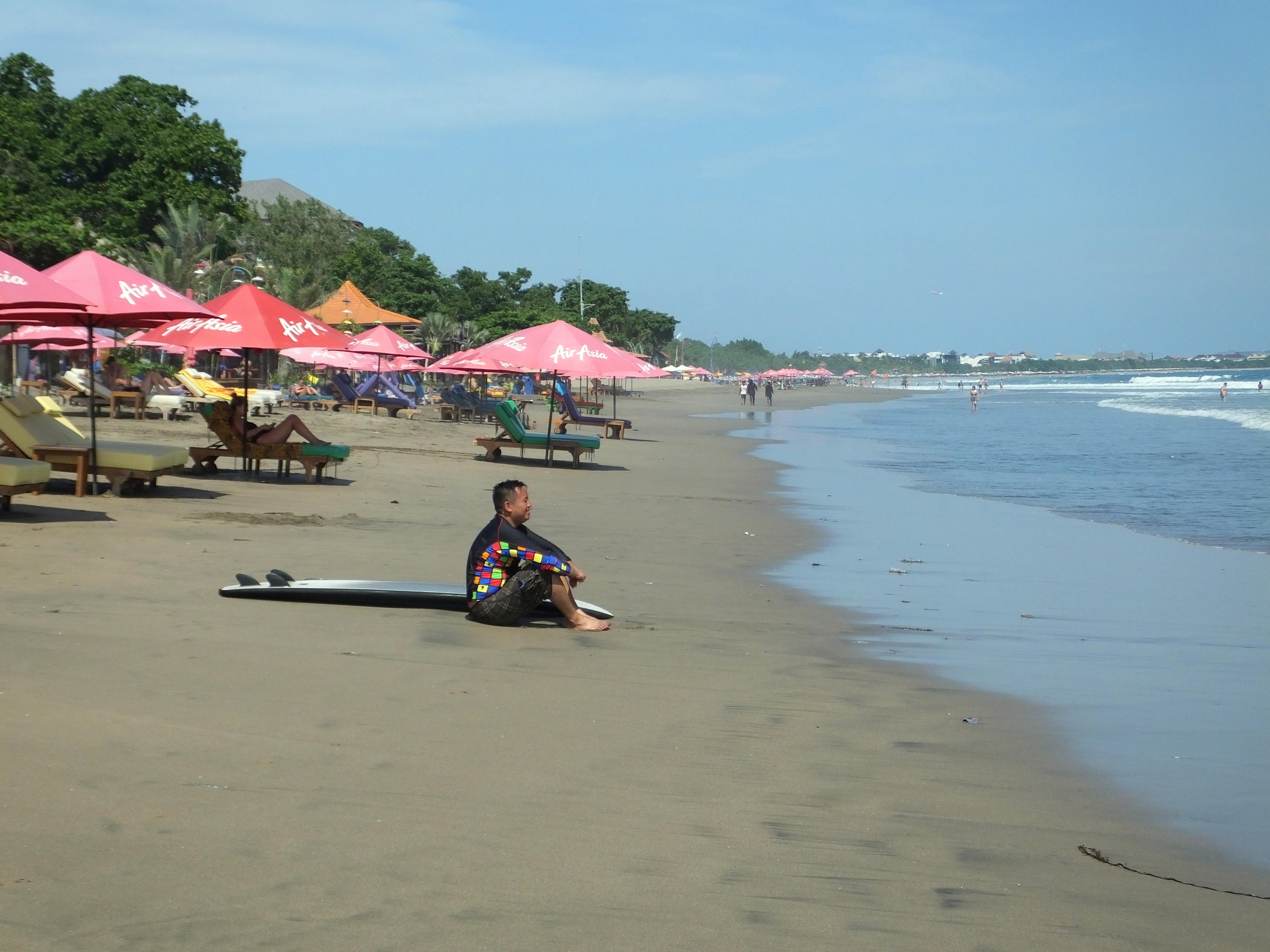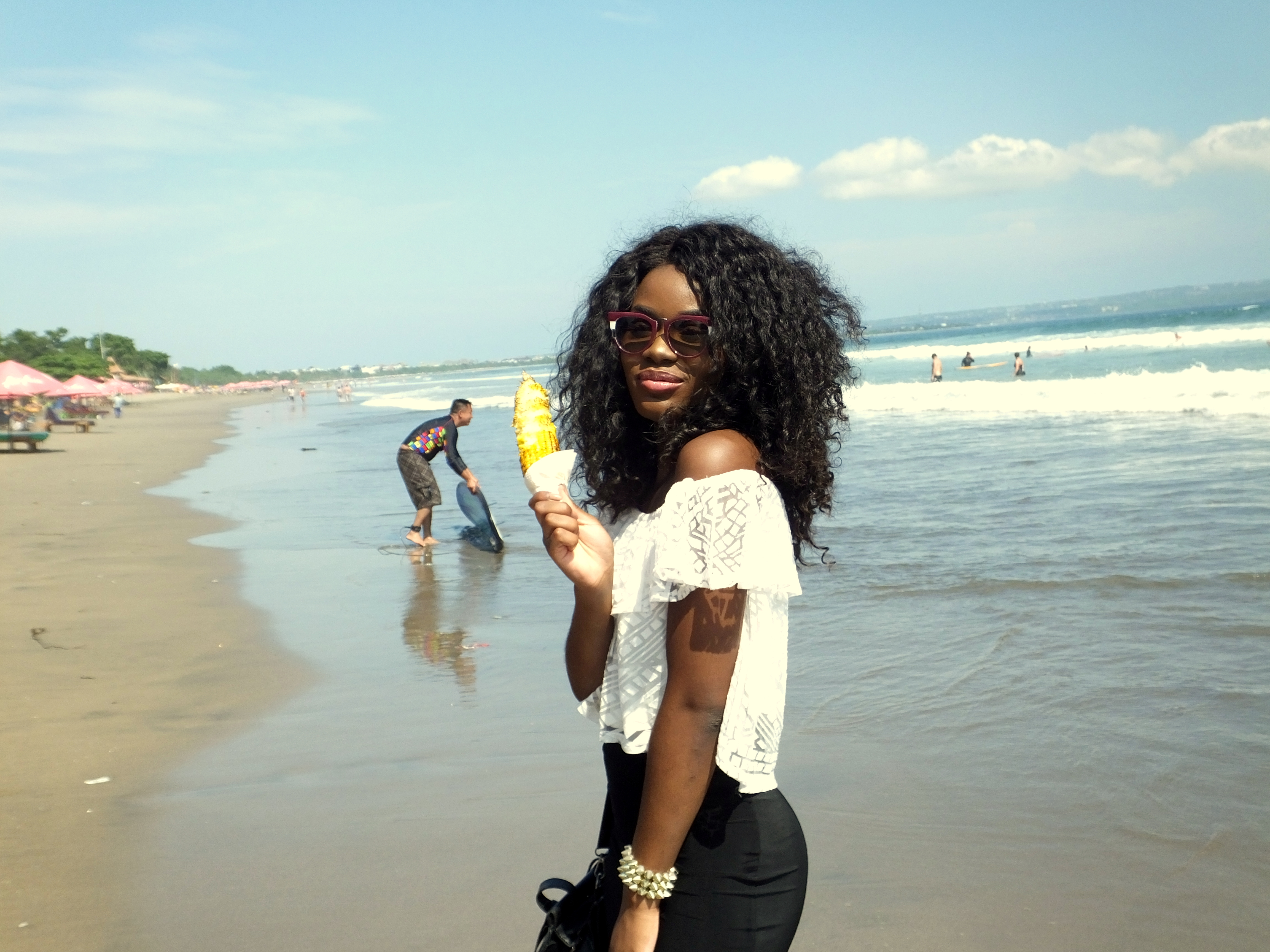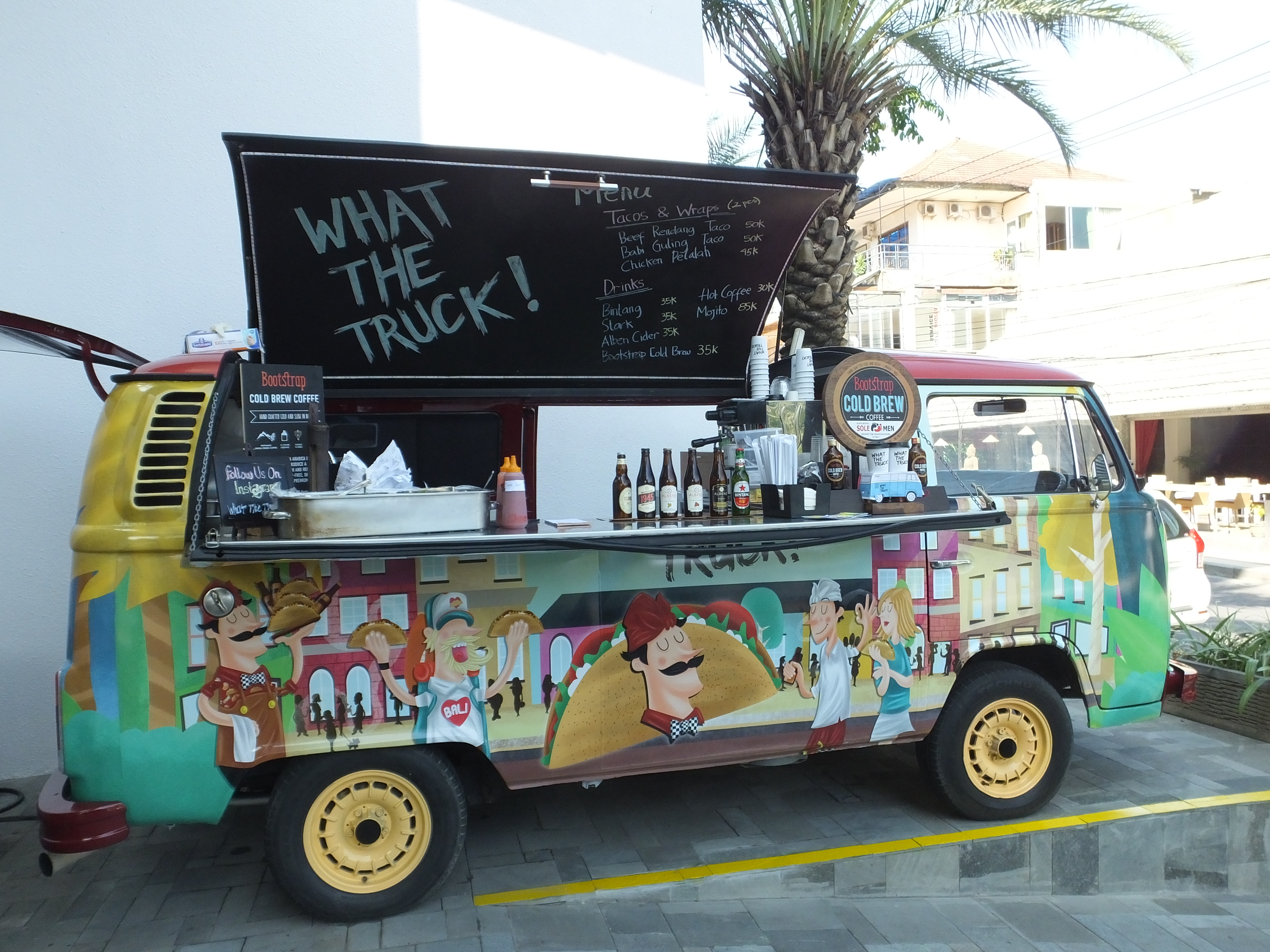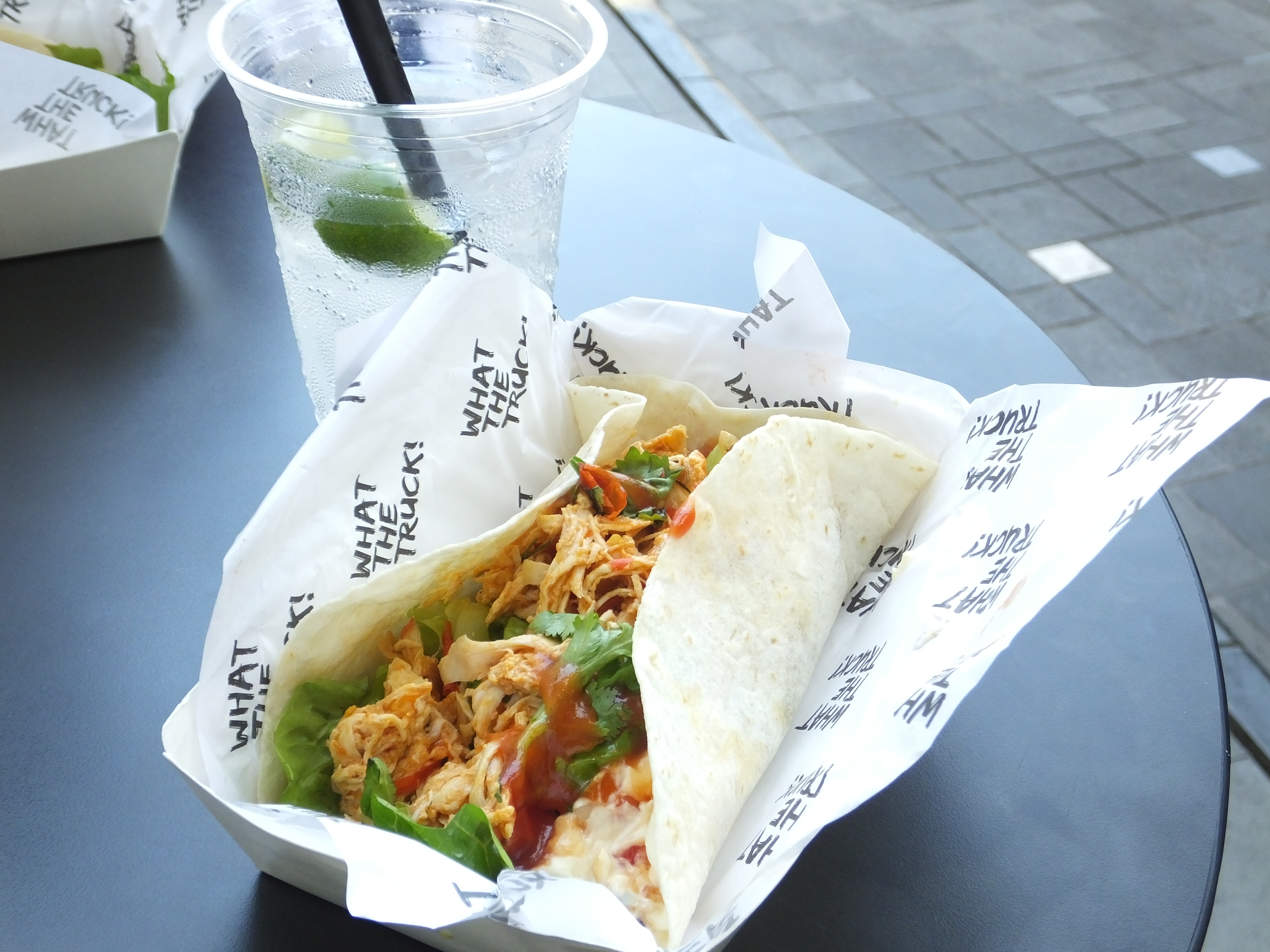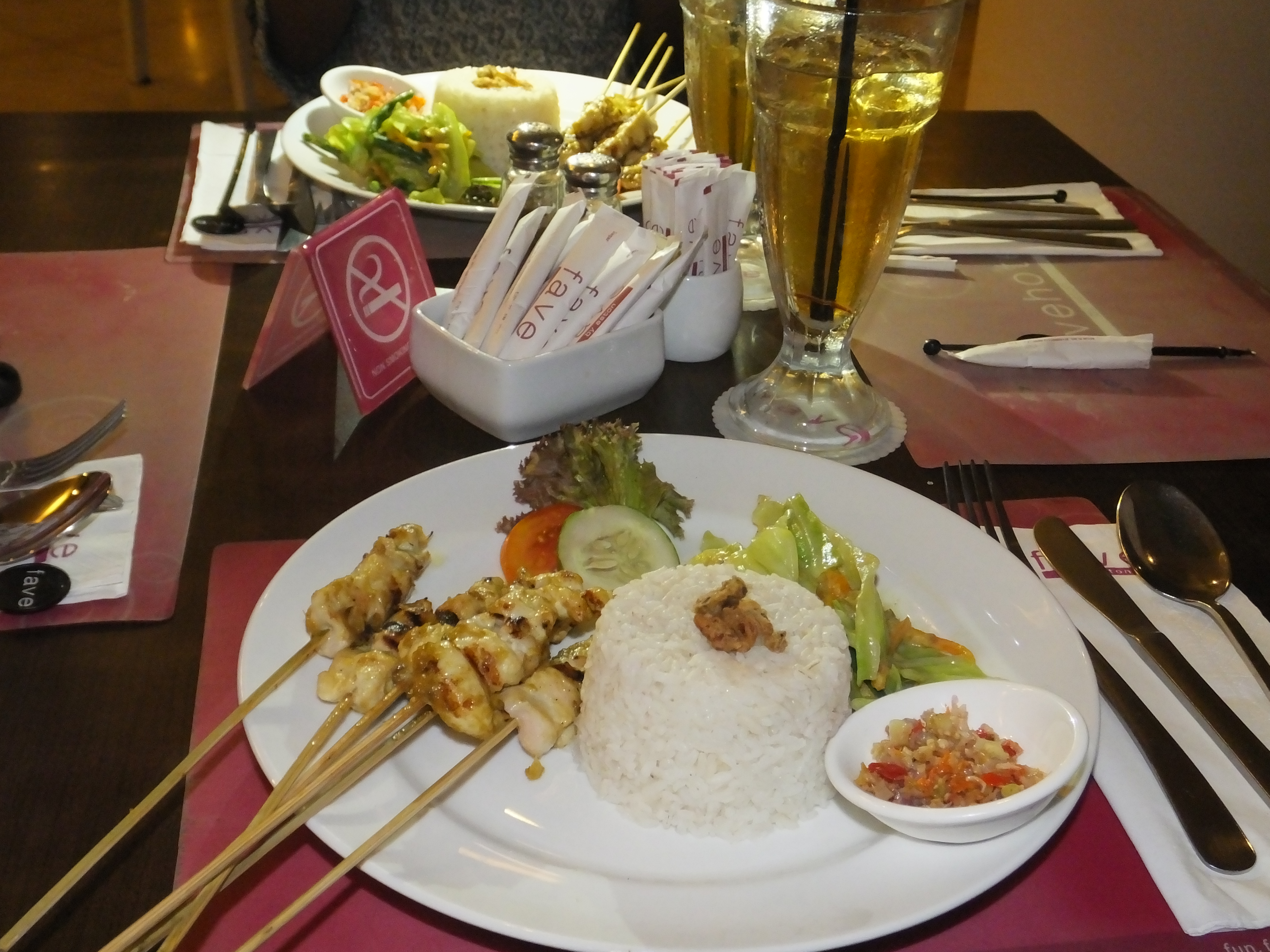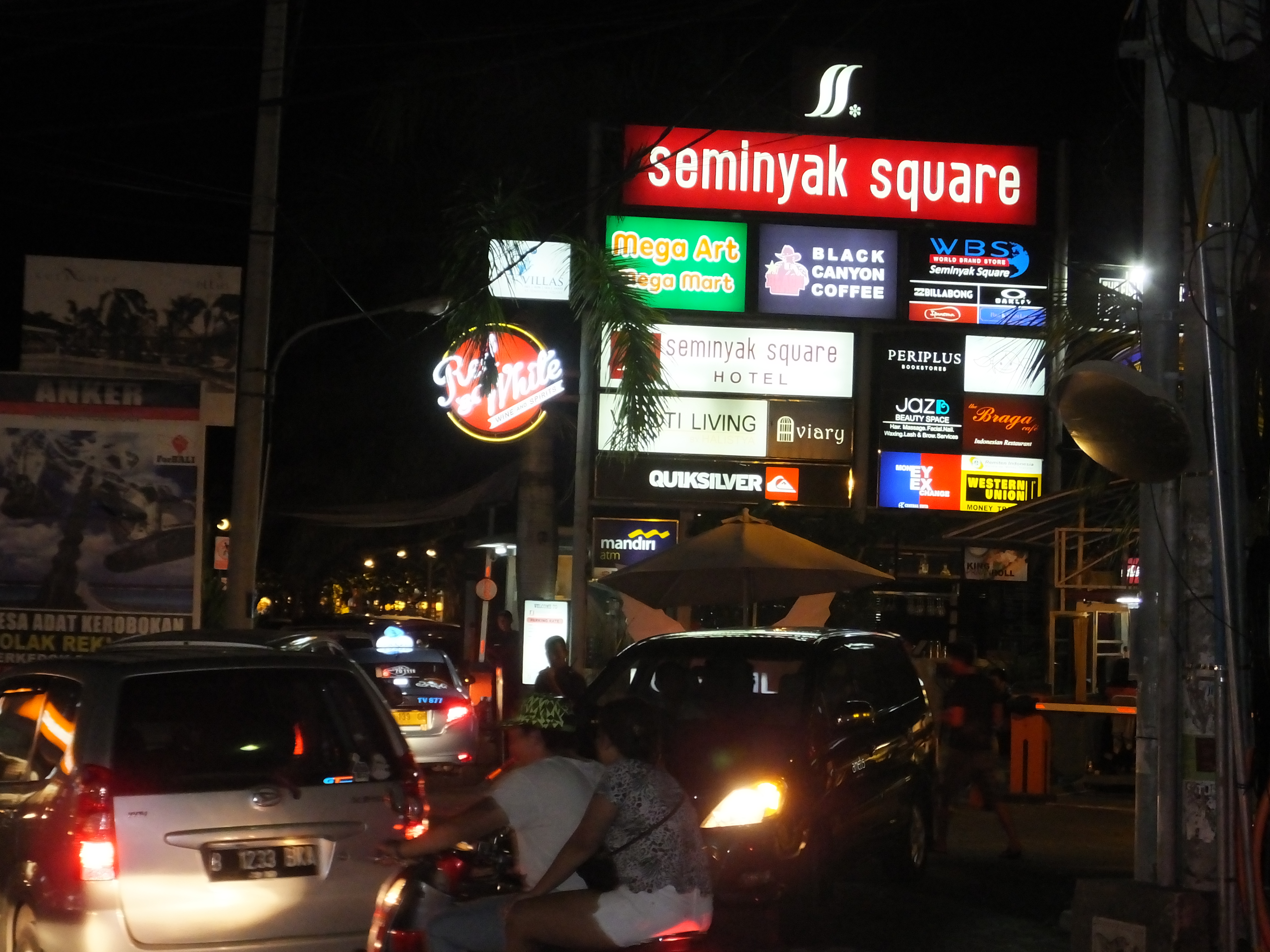 As today was our last day in Bali we aimed to make the most of it and do as much as we could. We started with breakfast, which consist of Egg Fried Rice with Ayam Ketchup, Omelette and Toasts and some fresh fruits. The egg fried rice with ayam was so fricking good, one of the best fried rice I've tasted in Asia. We then went to Semyinak's beach where we got some roasted salted butter corn which from the photos you can probably tell I really enjoyed it.
Later we got some chicken tacos from a pretty cool food truck called What the Truck, now bear in mind I'd ate tacos the night before, but this hands down was so much more better, bigger and cheaper. We then had some TLC and got some manis and pedis from Carla's Spa.
For dinner I got the Sate Bali from the restaurant in our hotel with some Iced Lemon Tea which was delicious. However, since we were still quite hungry we made our way back to Seminyak Square, where we got some frozen yoghurt which was self-service. I literally got everything on mine; coconut & chocolate flavoured yoghurt, chocolate chip (which I accidently put too much), strawberries, raspberries, lychee topped with caramel syrup and sprinkles, what a combo! To end the night we got some dominos pizza as if we hadn't eaten enough that evening.